Gentlemen, fasten your seatbelts because we're about to take off on an exciting adventure, uncovering the ultimate bachelor party experiences in the scenic state of New Hampshire!
Known for its rugged mountains, serene lakes, and charming New England heritage, New Hampshire is a hidden gem bursting with unique and exhilarating bachelor party ideas.
New Hampshire, a spectacular blend of the serene outdoors, vibrant city culture, and rich history, promises to deliver an unforgettable bachelor party experience.
Imagine, if you will, adrenaline-pumping skiing trips on the slopes of the White Mountains, poker nights in lively Portsmouth, tranquil canoeing on Lake Winnipesaukee, craft beer tasting in historic breweries, and so much more.
No matter if you're an adventure seeker, a nightlife enthusiast, or an outdoorsman, we've curated an exciting itinerary for every groom-to-be and his crew.
Ready to embark on this thrilling journey?
Gather your camaraderie, fuel up your enthusiasm, and let's set sail to explore the diverse, exciting, and often unexpected world of bachelor party planning in New Hampshire.
Charge your glasses, gentlemen – this is going to be an epic ride!
1. Outdoor Adventure Activities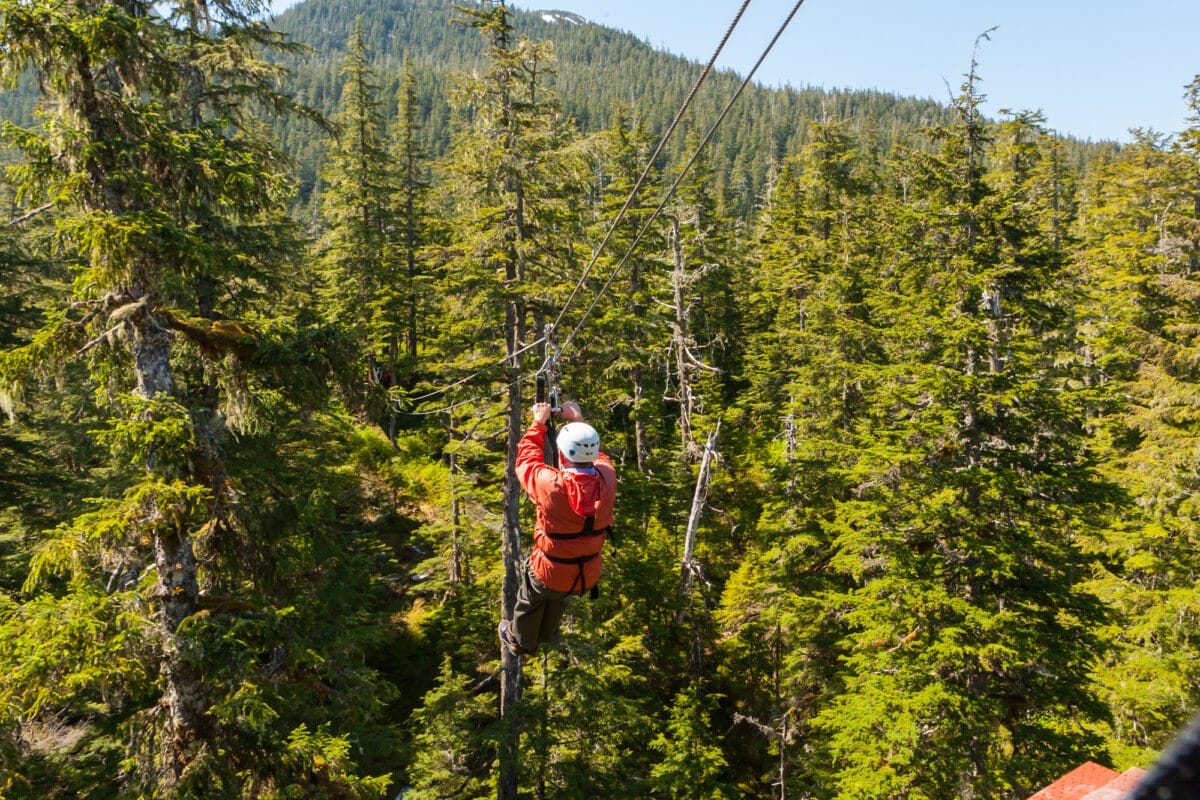 Ready to embark on an unforgettable outdoor adventure with your buddies?
New Hampshire offers a plethora of exciting activities that will help you bond and create lasting memories.
One such activity is zip lining, which provides a thrilling experience for everyone in your group.
Soar through the trees at top speed and take in the breathtaking views of New Hampshire's beautiful landscape. 
There are several locations throughout the state that offer this adrenaline-pumping activity, so strap on your harnesses and prepare for an exhilarating zip-lining thrill.
If you're looking for another heart-racing experience, consider going whitewater rafting down one of New Hampshire's challenging rivers.
The Granite State is home to some incredible rapids that cater to all skill levels, from beginners to seasoned rafters. 
As you work together to conquer these raging waters, not only will you feel a sense of accomplishment, but you will also experience an unmatched bonding opportunity during your bachelor party adventure.
2. Brewery and Distillery Tours
Ready to explore the world of craft beer and local spirits? Embark on a brewery and distillery tour in New Hampshire.
You'll get to taste unique brews and sample locally-made spirits.
Not only will you learn about the brewing and distilling process, but you'll also discover the passion behind these artisan creations.
This will make your experience truly unforgettable.
3. Craft Beer Tasting
Embrace your inner connoisseur and let the amber liquid be a symbol of camaraderie as you quench your thirst with an array of flavorful brews.
New Hampshire is home to numerous hop-focused hangouts and unique brewpubs, making it an ideal location for a craft beer tasting bachelor party.
Grab your best buds and embark on an adventure to discover local favorites, seasonal specialties, and innovative concoctions that will leave you craving more.
Stoneface Brewing Co: Located in Newington, this brewery offers a wide range of beers from IPAs to porters, ensuring everyone in your group finds something they love.
Great North Aleworks: Head over to Manchester for an unforgettable experience at Great North Aleworks where you can sample award-winning beers while playing games like cornhole or shuffleboard.
Schilling Beer Co: Venture up north to Littleton and visit Schilling Beer Co., a European-inspired brewery featuring small-batch artisanal beers that pair perfectly with their wood-fired pizzas.
Earth Eagle Brewings: Unleash your adventurous side in Portsmouth by trying Earth Eagle Brewings' unique offerings made with unconventional ingredients like herbs and botanicals.
No matter which breweries you choose to visit during your bachelor party weekend, there's no doubt that the memories made while bonding over cold pints will last a lifetime!
4. Local Spirits Sampling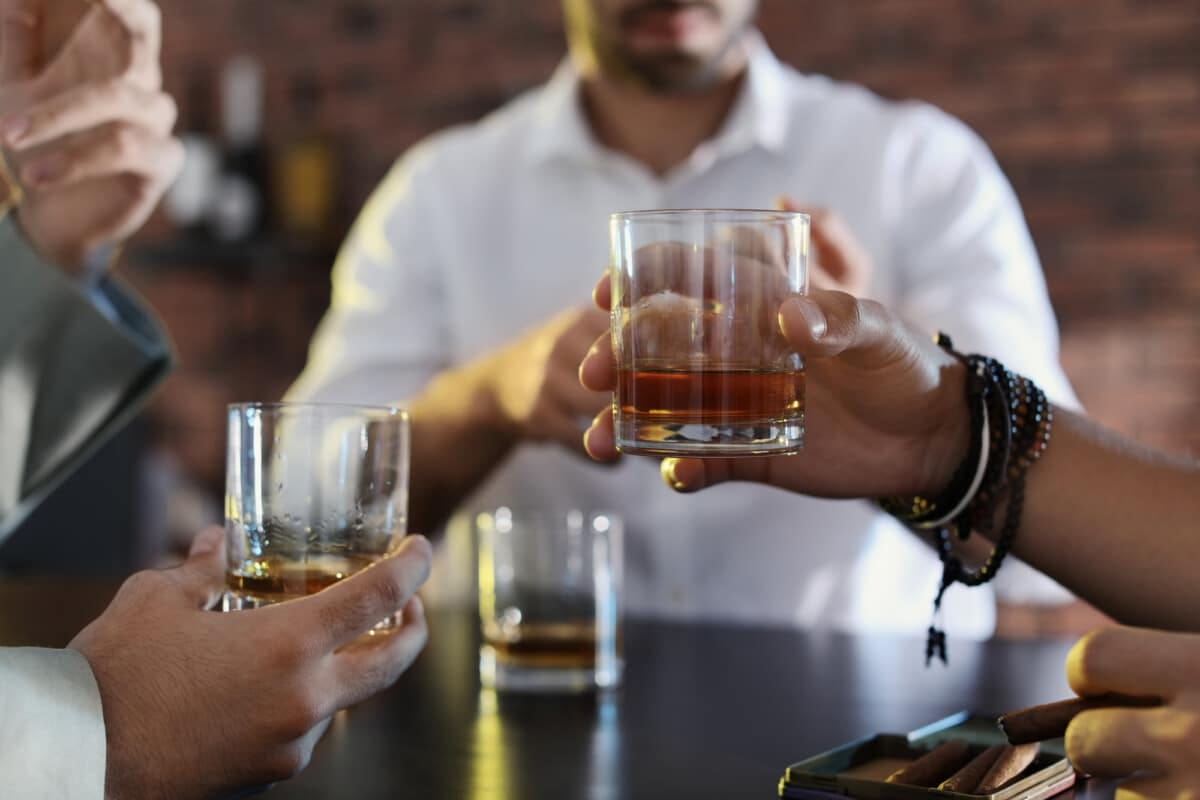 Dive into the world of local spirits and experience the unique flavors that await you and your crew on this unforgettable tasting adventure!
New Hampshire is home to a variety of distilleries offering moonshine tastings, whiskey explorations, and more. 
With each stop on your journey, you'll discover innovative concoctions crafted by passionate artisans – perfect for bonding with your bachelor party squad while satisfying that subconscious desire for belonging.
Visit distilleries like Tamworth Distilling, Smoky Quartz Distillery, and Flag Hill Distillery to sample their finest creations.
These establishments offer guided tours so you can learn about the production process while sipping on smooth spirits like moonshine or aged whiskies. 
So raise a glass to new memories with your closest friends as you embark on a spirited exploration of New Hampshire's local spirit scene!
5. Golf Getaway
Tee off with your buddies for a golf getaway, surrounded by picturesque mountains and lush green fairways in the scenic Granite State.
New Hampshire is home to numerous award-winning golf courses that offer challenging play and spectacular views.
When you're not hitting the links, explore the beautiful landscape on mountain biking trails or indulge in gourmet dining at one of the many top-notch restaurants scattered throughout the state.
This unique combination of outdoor activities and delicious cuisine will leave everyone in your bachelor party feeling like they truly belong.
Choose from a variety of golf courses catering to all skill levels, from public greens to exclusive private clubs. Notable spots include Atkinson Resort & Country Club, The Golf Club at Owls Nest, and the iconic Mount Washington Course at Omni Mount Washington Resort.
Beyond golfing, take advantage of other amenities offered by these resorts such as luxurious accommodations, spas for relaxation after a long day on the course, and lively nightlife options for some evening entertainment.
Your unforgettable golf getaway awaits in New Hampshire – gather your friends and create lasting memories before you tie the knot!
6. Lake and Fishing Excursions
After a competitive day on the golf course with your buddies, it's time to switch gears and head out on a lake and fishing excursion.
New Hampshire is home to numerous pristine lakes, perfect for a relaxing bachelor party getaway.
So grab your fishing gear, hop on a boat, and immerse yourselves in nature's beauty while bonding over some friendly competition.
Lake exploration in New Hampshire offers endless opportunities for fun and relaxation.
Discover hidden coves, scenic shorelines, and secluded islands while trying your hand at various fishing techniques.
Here are some must-try activities during your lake excursion:
Rent a pontoon boat or kayak for the day:
Take turns captaining the vessel as you navigate the waters
Explore smaller channels that larger boats can't access
Bring along food and drinks for an onboard picnic
Learn new fishing techniques from experienced local guides:
Try fly-fishing in shallow waters near the shoreline
Test your skills with trolling or jigging methods in deeper areas of the lake
Compare catches (and bragging rights) at the end of the day
Embark on a sunset cruise followed by stargazing:
Sit back and relax as you take in breathtaking views of sunset hues reflecting off crystal-clear waters
Unwind around a campfire onshore after dusk falls
Share stories under the starlit sky as you forge lasting memories with your closest friends
Don't miss this opportunity to create unforgettable memories with your friends before taking that next big step into married life.
A bachelor party spent exploring picturesque lakesides and honing your fishing skills will leave everyone feeling rejuvenated, connected, and ready to celebrate together.
7. Casino Night and Entertainment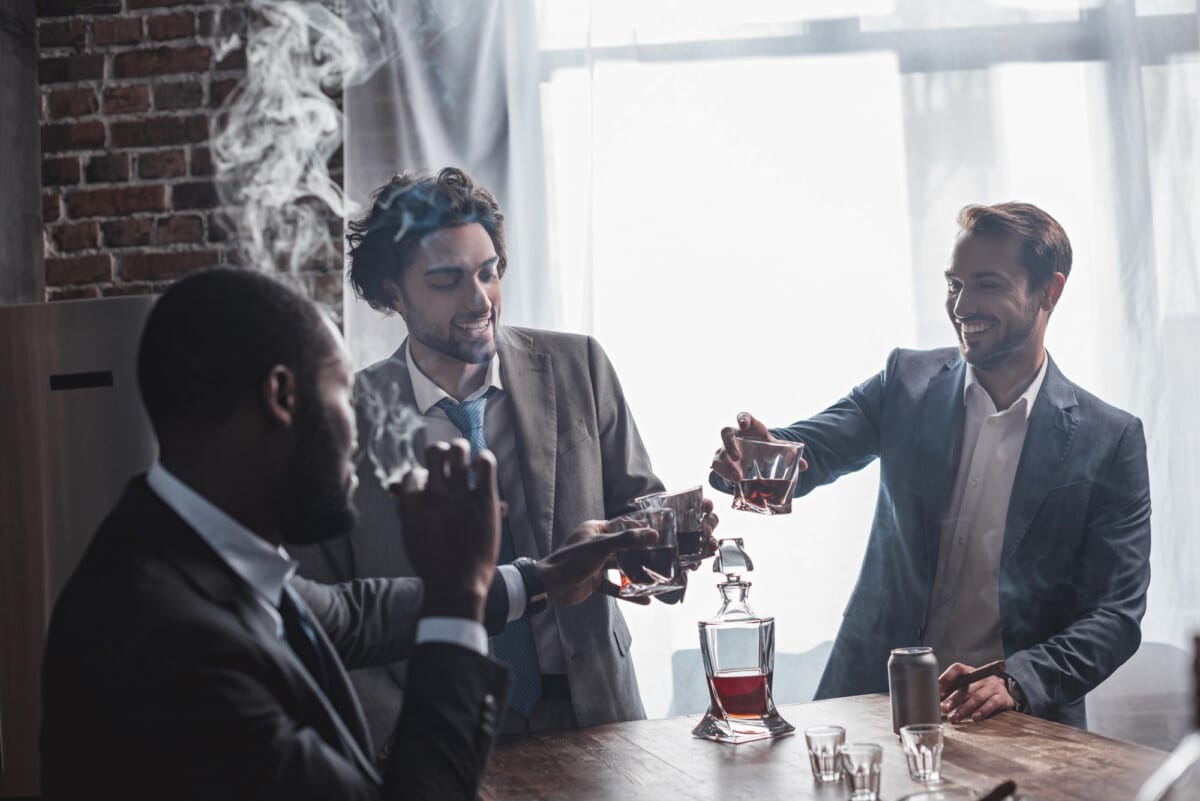 Unleash your inner high roller and let the good times roll with a casino night extravaganza, where you'll feel like you've hit the jackpot in terms of entertainment and camaraderie.
New Hampshire offers several casino options that provide thrilling games, delicious dining experiences, and live entertainment to keep the bachelor party going all night long. 
Get ready to put your poker face on as you participate in intense poker tournaments or try your luck at various table games.
You and your crew can also take pleasure in hilarious comedy shows featuring local talent or nationally recognized comedians while enjoying refreshing beverages from the casino bars. 
No matter which casino you choose for your unforgettable bachelor party experience in New Hampshire, rest assured that a thrilling night of gaming action and side-splitting laughter awaits.
So gather up your closest friends and enjoy an evening filled with exhilarating competition and top-notch entertainment that will create lasting memories for everyone involved.
Final Thoughts
So, what are you waiting for?
The thrill of adventure and unforgettable memories await you in New Hampshire.
With so many options, your bachelor party is sure to be a hit – whether it's conquering the great outdoors or sipping on some fine brews.
Don't miss out on the excitement! Gather your crew and start planning the ultimate New Hampshire bachelor party.
It will have everyone talking for years to come.
Just remember, what happens in New Hampshire stays in New Hampshire!