Known as the Mount Rushmore State, South Dakota offers far more than just iconic monuments.
Its unique blend of rolling prairies, majestic peaks, stunning wildlife, and vibrant cities offers an unrivaled backdrop for an epic send-off into matrimonial bliss.
Whether you're an outdoor enthusiast craving a thrilling hunting expedition in the Black Hills, a history buff eager to traverse the famed trails of the Old West, or a city slicker looking for an unforgettable night out in Sioux Falls, South Dakota's untamed beauty and spirit of adventure hold the key to your unforgettable bachelor party.
So, round up your crew, prepare for a journey of camaraderie and laughter, and get ready to uncover the most thrilling bachelor party ideas in South Dakota.
This is your last hurrah as a bachelor – let's make sure it's one for the record books!
1. Deadwood Gambling and Saloon Experience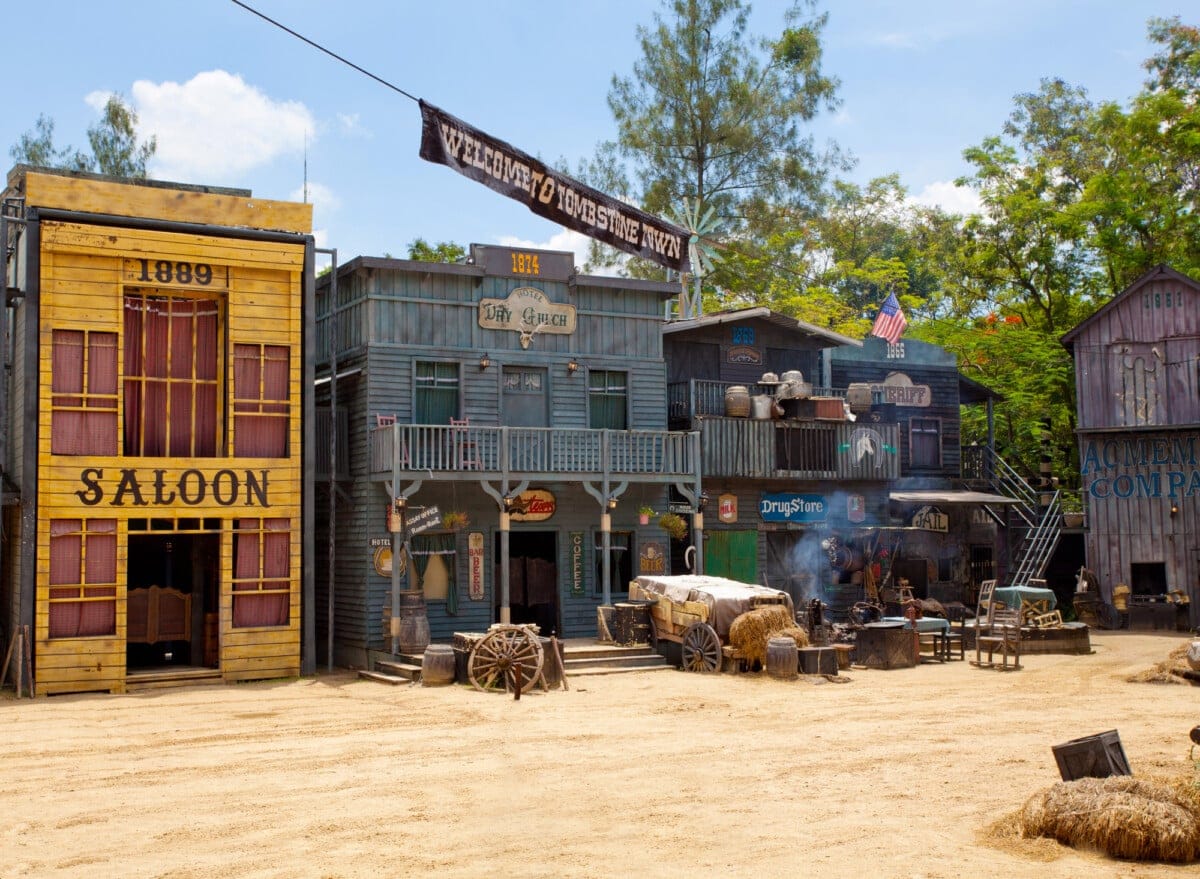 To taste the Wild West, immerse yourself in Deadwood's gambling and saloon scene.
This historic town is steeped in Old West lore, so you and your buddies can experience the excitement of Deadwood history as you try your luck at various casinos and enjoy some good old-fashioned Western reenactments.
Picture yourselves walking into a lively saloon where card games, laughter, and camaraderie abound – it's like stepping back in time to an era when outlaws ruled the land.
As you revel in this unique bachelor party experience, don't miss the chance to witness thrilling live performances that showcase gunfights and other iconic Wild West moments.
These Western reenactments will transport you all to a world where justice was served with six shooters and daring deeds were legendary.
Not only will you be entertained by these high-energy shows, but you'll also feel that sense of belonging as part of this close-knit group sharing an unforgettable adventure.
So saddle up, partner – Deadwood's gambling and saloon scene awaits you!
2. Black Hills Outdoor Adventures
You'll find plenty of thrilling outdoor adventures in the Black Hills region that are perfect for creating unforgettable memories with your pals.
South Dakota's stunning landscape offers a playground for adrenaline junkies and nature lovers, making it an ideal destination for bachelor party escapades.
Start by exploring Custer State Park, where you can hike through picturesque terrain, spot wildlife like bison and elk, or even take a scenic drive along the famous Needles Highway.
And don't forget to check out the extensive network of ATV trails that wind their way through this breathtaking region – there's no better way to bond with your buddies than hitting the dirt together.
If you want to add some excitement to your trip, consider booking a guided adventure tour catering specifically to bachelor parties.
With options ranging from rock climbing and rappelling to mountain biking and kayaking, there's something for everyone in your group – regardless of skill level or experience.
You might even try gold panning in historic mining areas or embark on a thrilling helicopter tour showcasing panoramic views of Mount Rushmore and other iconic landmarks.
Whatever you choose, these Black Hills outdoor adventures will leave lasting impressions long after you've returned home from celebrating with your closest friends.
3. Brewery and Winery Tours
Don't worry; there's more to the Black Hills than just adrenaline-pumping adventures – you can also indulge in some fantastic brewery and winery tours with your crew.
South Dakota has numerous craft breweries and wineries that offer a unique bonding experience for your bachelor party.
Spend the day sampling delicious craft beer tastings or exploring local vineyards during winery explorations, all while soaking in the stunning vistas of the region.
Craft Beer Tasting:
Miner Brewing Company: Located in Hill City, this brewery offers a wide selection of handcrafted beers inspired by traditional European brewing techniques.
Sick-N-Twisted Brewery: This fun and quirky spot in Hill City boasts an impressive lineup of creative brews that will surely get everyone talking.
Winery Exploration:
Prairie Berry Winery: In Hill City, Prairie Berry offers award-winning wines and ciders made from locally sourced ingredients.
Belle Joli' Winery & Vineyard: Nestled in Sturgis, this beautiful vineyard serves up delightful sparkling wines perfect for celebrating.
These tours provide an opportunity to taste some exceptional beverages and allow you and your friends to learn about the brewing and winemaking processes from passionate artisans.
Sharing these experiences will create lasting memories for your group as you bond over your newfound appreciation for South Dakota's beverage scene.
So raise a glass (or two) with your buddies as you toast to an unforgettable bachelor party!
4. Rapid City Nightlife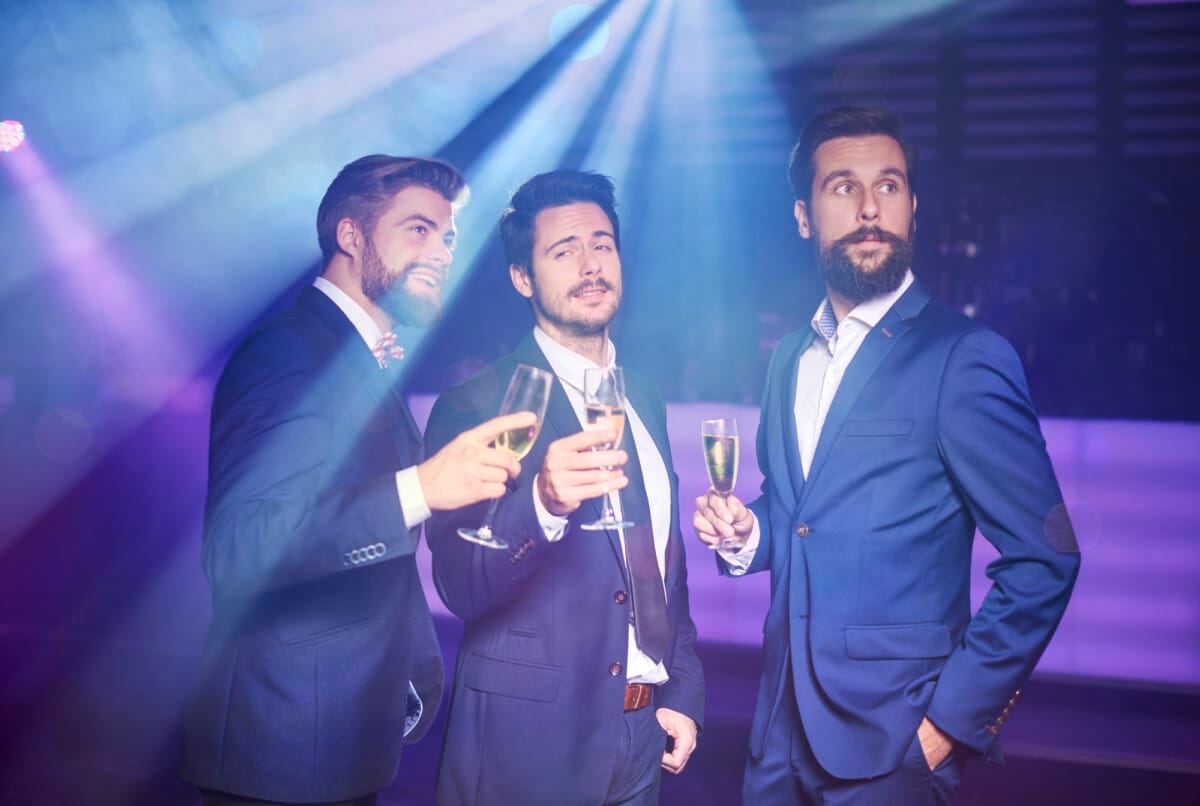 Rapid City's nightlife scene is where it's at, with an impressive 14% increase in bars and clubs over the past five years, ensuring you and your crew have plenty of options to keep the good times rolling.
Start your evening with a downtown pub crawl, taking in a mix of laid-back bars and trendy hotspots where you can toast to the groom-to-be while rubbing shoulders with friendly locals.
Be sure to check out live music venues scattered throughout this vibrant city, offering everything from rockin' cover bands to soulful acoustic performances that'll have you tapping your feet and singing along.
As you explore Rapid City's nightlife scene together, you'll find yourselves bonding over shared experiences while creating memories that will last a lifetime.
Whether you're sampling local craft brews, dancing the night away at a pulsing nightclub, or sharing laughs around a fire pit at an outdoor bar, there's something for everyone in this bustling South Dakota hub.
So gather up your bachelor party gang and dive into Rapid City's thriving nightlife, knowing that whatever adventure awaits, you'll celebrate together as one unforgettable crew.
5. Hunting and Fishing Expeditions
There's nothing quite like the thrill of embarking on a hunting or fishing expedition with your best buds, and South Dakota offers plenty of opportunities for both.
Whether you're an experienced outdoorsman or a complete newbie looking to create unforgettable memories with your closest friends, guided fishing and hunting trips in this beautiful state will surely make your bachelor party one for the books.
For anglers, South Dakota boasts some of the best freshwater fishing in the country.
With numerous lakes, rivers, and reservoirs teeming with walleye, bass, trout, and more, you'll have a blast reeling in trophy catches alongside your buddies.
Book a guided fishing trip to learn local secrets from experienced pros who can show you prime spots and techniques to land that monster fish.
Hunters can also experience the adrenaline rush of tracking big game like deer or antelope across vast prairies and rugged landscapes.
Plenty of outfitters offer hunting trips tailored to your group's skill level and preferences – just imagine the camaraderie as you share stories around a campfire after an exhilarating day in the field.
So go ahead – gear up for an adventure, and celebrate your last days as a bachelor by immersing yourself in South Dakota's great outdoors!
Final Thoughts
So saddle up, partner; it's time to plan the ultimate bachelor party in South Dakota.
With everything from the wild west saloon experience to adrenaline-pumping outdoor adventures, you'll have a rip-roaring good time that'll make even Wyatt Earp jealous.
Don't miss out on all the fun South Dakota offers for an unforgettable bachelor bash.
Whether you're a gunslinger or a beer connoisseur, this state truly has something for everyone.