When the phrase "bachelor party" is uttered, it may conjure images of raucous parties in Vegas, complete with casinos, cabarets, and perhaps a tiger in the bathroom.
But what if you're the type who prefers mountains over martini bars, outdoor pursuits over poker tables, and farm-to-table feasts over fast food? 
If you're the groom-to-be or the best man seeking an unconventional bachelor party, we've got just the ticket: Vermont.
Yes, you heard right!
We're heading to the verdant hills and valleys of the Green Mountain State.
From ski trips and craft beer tours to backcountry adventures and quaint village explorations, Vermont offers a truly unique take on the bachelor party experience.
Don't worry, it's not all maple syrup and dairy farms (though who can resist their charm!). 
This picturesque New England state, known for its stunning landscapes and small-town charm, packs a punch when planning an unforgettable bachelor party.
So, forget the Vegas clichés, round up your best buddies, and buckle up.
We're about to explore the best bachelor party ideas in Vermont. Read on, adventure awaits!
1. Outdoor Adventure Activities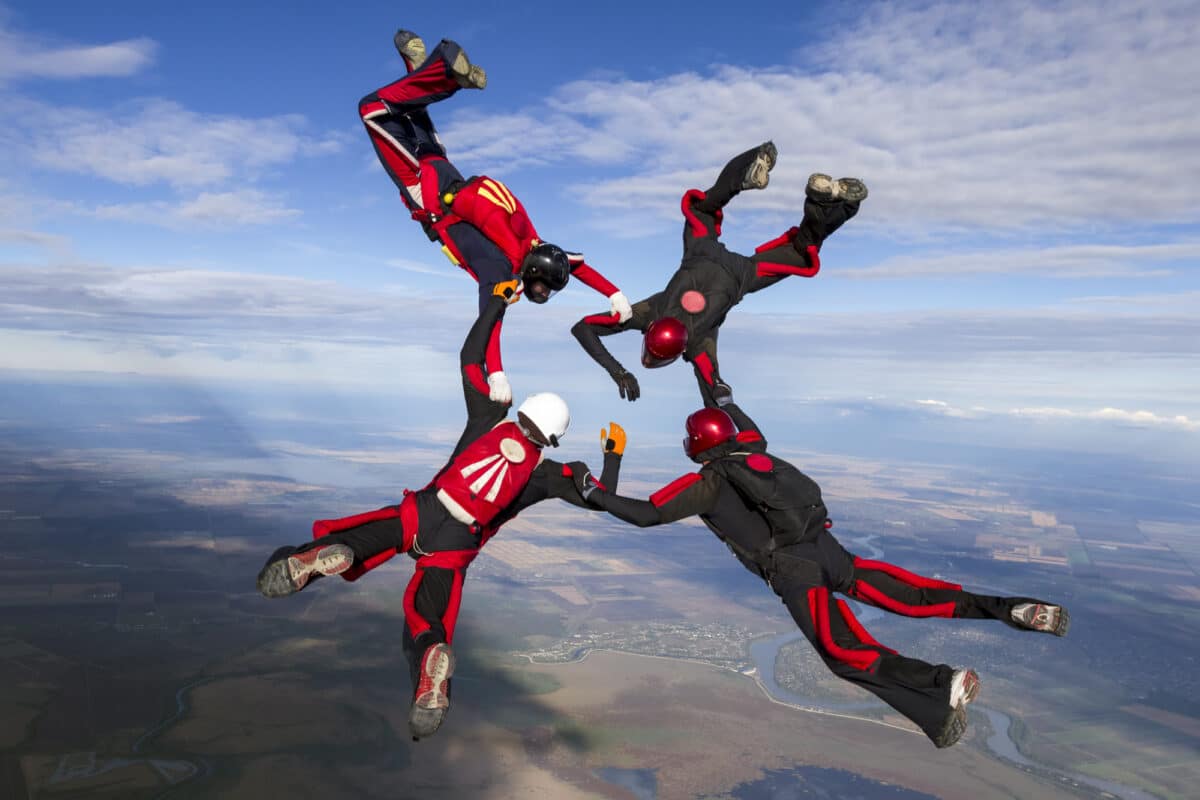 Get ready to embrace the thrill of outdoor adventure activities in stunning natural landscapes.
You and your buddies can create unforgettable memories with Vermont's plethora of exciting options for your bachelor party. 
From mountain biking through picturesque trails to adrenaline-pumping river rafting down scenic waterways, you'll bond with your friends and gain bragging rights for conquering some fantastic outdoor challenges.
Mountain biking is an excellent choice to explore the beautiful Green Mountain State while getting in some exhilarating exercise.
Vermont boasts numerous world-class mountain biking trails suitable for various skill levels.
So, whether you're a seasoned rider or a newbie, there's something for everyone.
For those seeking an even more thrilling experience, consider rafting through the state's majestic rivers and lakes.
With experienced guides leading your group on a pulse-racing journey down class II-IV rapids, this unforgettable adventure will leave you and your crew feeling more connected.
a. Thrilling Experiences
For adrenaline junkies like yourself, there's no shortage of thrilling experiences to dive into with your friends before taking the plunge into married life.
Vermont offers a variety of adrenaline-pumping sports and activities that will make your bachelor party one for the books.
Prepare for heart-stopping moments, camaraderie, and unforgettable memories as you embark on these extreme adventures together.
Extreme Skydiving: Experience the ultimate thrill by jumping out of an airplane with your buddies and free-falling thousands of feet above the picturesque landscape of Vermont. With experienced instructors guiding you through every step, skydiving is an incredible way to bond with your friends while conquering fears and pushing limits.
Whitewater Rafting: Test your teamwork skills as you navigate the rapids of Vermont's rivers in an exhilarating whitewater rafting adventure. Feel the rush as you paddle through turbulent waters, working together to overcome obstacles and forge lasting memories.
Mountain Biking: Explore Vermont's world-class trails on two wheels by embarking on a challenging mountain biking excursion with your crew. Tackle technical descents, rocky terrain, and breathtaking climbs while enjoying stunning views and bonding over shared accomplishments.
Zipline Canopy Tours: Soar high above the forest floor on a ziplining tour through Vermont's lush canopy. As you zip from platform to platform at dizzying heights, marvel at panoramic views while sharing laughs and overcoming any fear of heights among your group.
These thrilling experiences provide excitement and opportunities for strengthening friendships before tying the knot.
Embrace both adventure and camaraderie during your unforgettable bachelor party in Vermont!
2. Brewery and Distillery Tours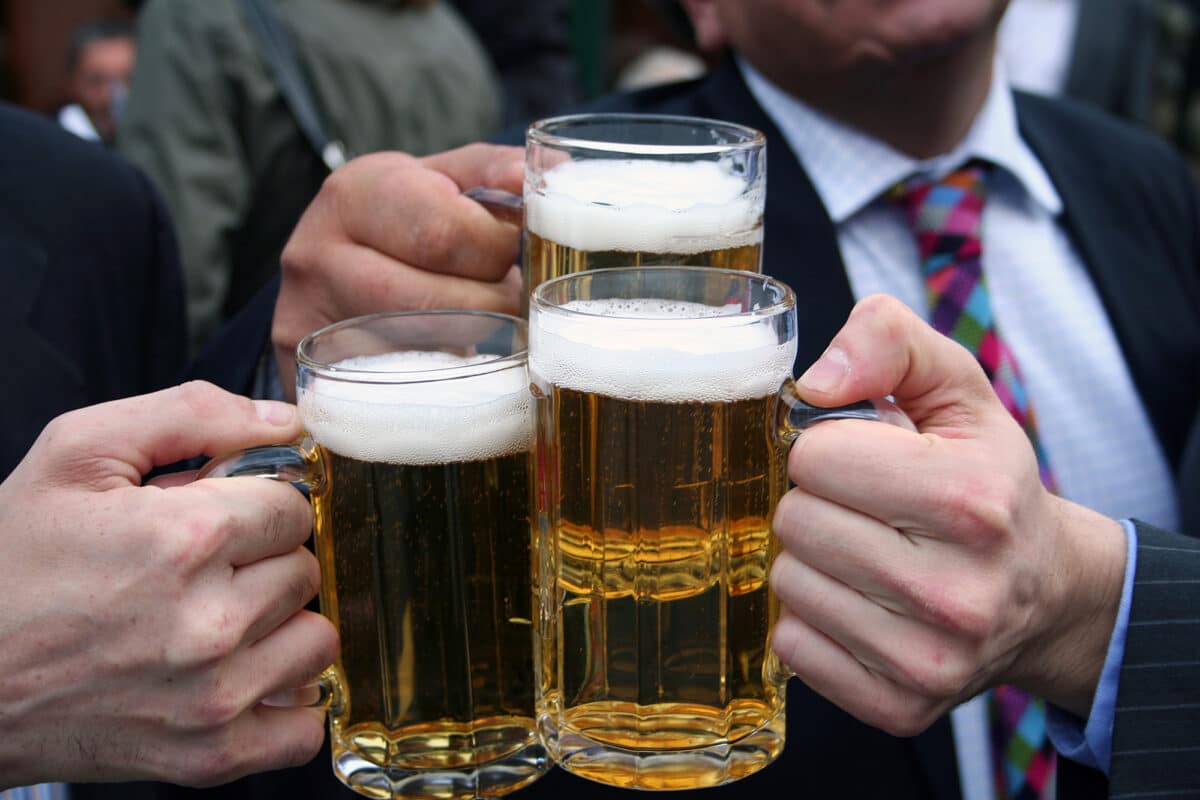 You'll love exploring the numerous brewery and distillery tours in Vermont, where you can taste local craft beers and spirits while celebrating with your friends.
There's no better way to bond with your buddies than by sipping on delicious brews and learning about the art of crafting beverages.
Craft beer tasting is a must-do experience in Vermont, with over 50 breweries scattered throughout the state, each offering their unique flavors and stories behind their creations.
Spirit sampling is also a great addition to your bachelor party itinerary – visit local distilleries that produce everything from gin and whiskey to maple liqueurs.
One popular brewery tour option is the Burlington Brew Tours, which takes you on a guided journey through some of Vermont's finest craft breweries, providing exclusive tastings and an insider's view into the brewing process.
For spirit lovers, don't miss out on visiting Mad River Distillers' tasting room in Burlington or WhistlePig Whiskey's farm in Shoreham for exceptional experiences.
Many of these establishments offer private tours and tastings for groups, making customizing your bachelor party adventure easy.
So raise a glass and toast to friendship as you explore Vermont's thriving craft beverage scene together!
3. Relaxing Retreats
Indulge in some much-needed relaxation with your buddies by planning a soothing retreat amidst the picturesque landscapes of Vermont.
Surrounded by lush greenery, tranquil escapes await you and your friends as you unwind and rejuvenate together before the big day.
From luxurious resorts to quaint bed and breakfasts, there are plenty of options for every preference and budget.
Experience ultimate zen at one of Vermont's renowned rejuvenating spas. 
Pamper yourself with treatments ranging from massages to body wraps in serene environments designed to promote relaxation and well-being.
Bond with your pals over group yoga sessions or outdoor activities like hiking through the breathtaking Green Mountains.
With these revitalizing opportunities at your fingertips, you'll return from your bachelor party feeling refreshed and ready to embrace married life.
4. Nightlife and Entertainment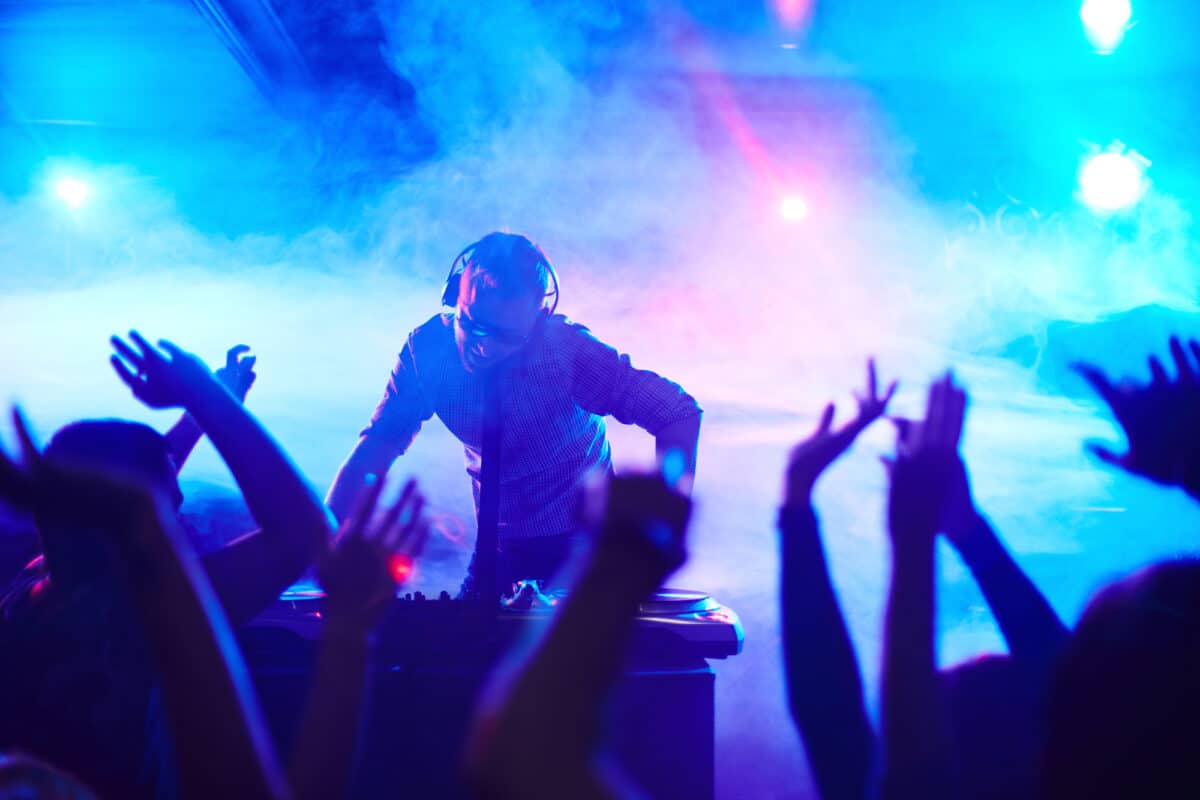 As you explore Vermont's vibrant nightlife and entertainment scene, don't miss out on bar-hopping in Burlington.
You'll find various pubs, breweries, and cocktail bars.
Be sure to catch live music from local artists or national acts at one of the many venues around town.
And if laughter is what you're after, make time for a comedy show featuring hilarious stand-up acts and improv performances.
a. Bar-hopping in Burlington
Picture yourself strolling through downtown Burlington, sipping craft brews and soaking in the vibrant nightlife with your best buds.
Bar-hopping in Burlington is an excellent way to celebrate a bachelor party, as this lively town offers plenty of options for lakeside lounging and tasty Burlington bites.
Start your night at Foam Brewers, where you can enjoy locally brewed beers and picturesque views of Lake Champlain.
As the sun sets, make your way down Church Street Marketplace – a bustling pedestrian-only street filled with bars, restaurants, and unique shops that provide endless entertainment.
As you continue exploring Burlington's bar scene, don't miss out on some hidden gems like The Archives – a retro arcade bar featuring classic pinball machines and video games alongside their extensive beer list.
For those who prefer cocktails, head over to Deli 126 – a speakeasy-style joint serving up creative concoctions in an intimate setting.
And no night out would be complete without some late-night eats; swing by Kountry Kart Deli for their infamous 'Rise & Shiner' sandwich—a perfect way to refuel after dancing the night away.
So grab your friends and embrace the unforgettable memories you await while bar-hopping through Burlington during this epic bachelor party adventure!
b. Live Music and Comedy Shows
After exploring the lively bar scene in Burlington, it's time to dive into Vermont's vibrant live music and comedy shows.
Whether looking for impressive jam sessions or hilarious stand-up venues, your bachelor party crew won't be disappointed with the exciting entertainment options.
Vermont is home to a thriving music scene, where local talents and touring musicians come together to create unforgettable jam sessions.
Check out iconic spots like Nectar's in Burlington or Rusty Nail in Stowe for an eclectic mix of genres that will have you grooving all night long.
On the other hand, if you seek laughter, then make a point of hitting up some of the best stand-up venues like Vermont Comedy Club or Levity in Burlington – places known for hosting hilarious comedians who'll have your whole group laughing till their sides hurt.
In either case, sharing these experiences with your closest friends will strengthen your bond and create memories that last a lifetime.
Final Thoughts
As the sun sets over the breathtaking Vermont landscape, you and your friends will reminisce about the unforgettable bachelor party adventures you've shared.
From thrilling outdoor escapades to laid-back brewery tours, there's no doubt that Vermont has left an indelible mark in your memories.
So raise a glass to the groom-to-be and toast to a celebration for the books.
With its stunning scenery and endless activities, Vermont has proven itself as the ultimate destination for an extraordinary bachelor party experience.