If you think this Mountain State is all about coal mining and country roads, you're in for a thrilling surprise.
We're about to unveil an array of stellar bachelor party ideas that go way beyond your standard night out.
Tucked in the Appalachian region, West Virginia boasts of a rugged charm, adrenaline-pumping outdoor activities, a diverse cultural heritage, and some of the best craft beers in the country.
From the mind-blowing whitewater rafting in the New River Gorge to the hidden gems of local distilleries and breweries, and the eclectic nightlife of cities like Morgantown and Charleston, West Virginia is a treasure trove of unique experiences ready to transform your bachelor party into an unforgettable adventure.
So call up your best buddies and get ready for a one-of-a-kind adventure.
Whatever you enjoy doing the most, we have a smorgasbord of bachelor party ideas that will make your West Virginia experience a story worth telling for years to come.
Hold on to your party hats, gents – we're about to explore West Virginia like never before! Let the countdown to an epic bachelor bash begin.
1. Whitewater Rafting Adventure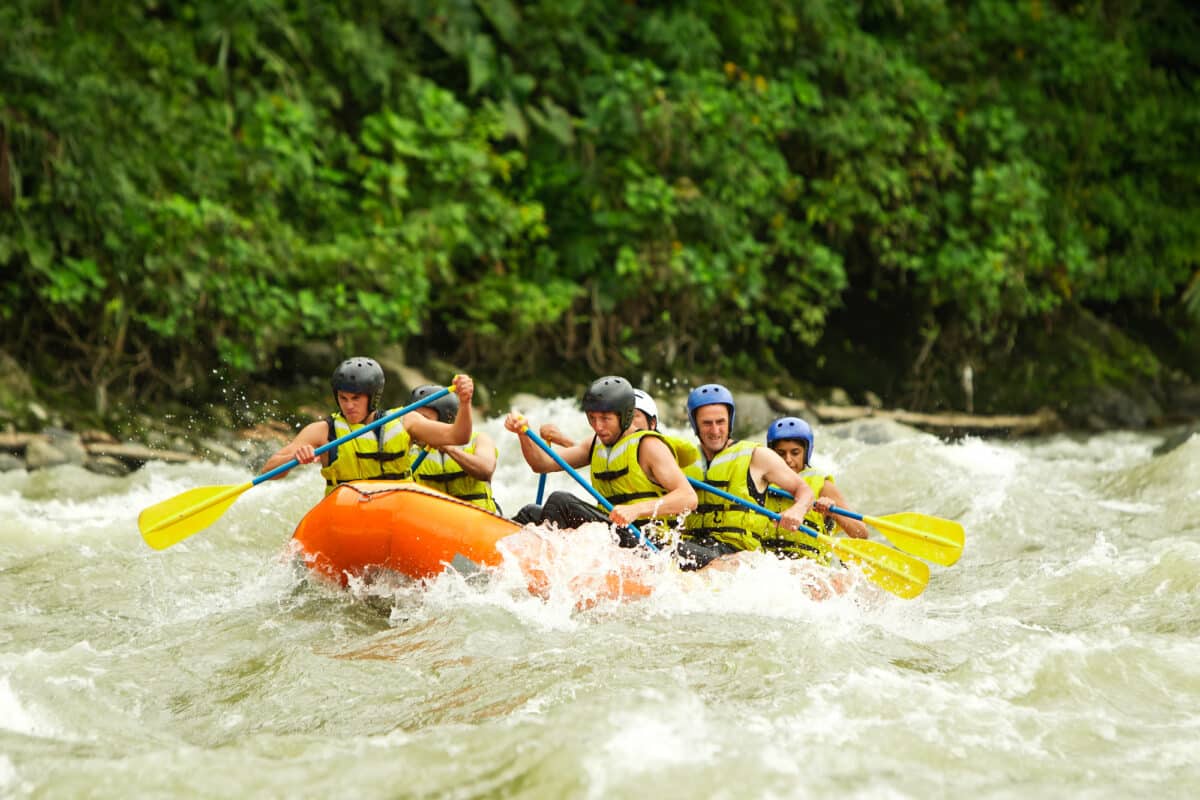 For an adrenaline-pumping experience, you can't go wrong with a whitewater rafting adventure in the Mountain State.
West Virginia offers some of the best rapid racing experiences in the country, so gather your buddies and prepare for a thrilling ride down one of its many river challenges.
You'll bond like never before as you navigate through jaw-dropping rapids, stunning waterfalls, and breathtaking scenery that will make you feel alive and connected to nature.
As you splash through the exhilarating waves with your closest friends by your side, you'll forge unforgettable memories and foster a sense of camaraderie unlike any other.
Whether you're tackling the infamous Gauley River or braving the mighty New River Gorge, each bend in these wild waters presents an opportunity for teamwork and shared triumphs.
So strap on your helmets, grab those paddles, and embrace this heart-racing bachelor party adventure that will leave everyone feeling exhilarated and united!
2. Exploring Local Breweries
Savor the rich flavors of craft beer as you and your buddies embark on a tasting journey through local breweries, experiencing the welcoming atmosphere and unique stories behind each brew.
West Virginia offers an array of exceptional breweries with distinctive taprooms where you can delight in craft beer pairings, special events, and live entertainment.
As you explore these establishments, you'll not only enjoy great beers but also feel a sense of camaraderie and belonging within their vibrant communities.
As you visit various local breweries in West Virginia, consider these enticing options to make your bachelor party truly memorable:
Exceptional Breweries:
Weathered Ground Brewery: Located in Cool Ridge, this brewery boasts an inviting taproom with rustic ambience where they serve farmhouse-style ales made from locally-sourced ingredients.
Big Timber Brewing: Nestled in Elkins, Big Timber is known for its wide variety of craft beers paired with delicious wood-fired pizza in their cozy taproom.
Unique Experiences:
Beer & Food Pairing Dinners: Many breweries offer special events that showcase expertly-crafted menus designed to complement their signature brews. Make sure to check out event calendars at your chosen breweries for such opportunities.
Behind-the-Scenes Tours: Get an up-close look at the brewing process by scheduling a tour at one or more of the local establishments. This allows you to gain deeper appreciation for the artistry that goes into crafting each pint.
Embrace the spirit of adventure as you discover West Virginia's thriving craft beer scene during your unforgettable bachelor party weekend.
Cheers!
3. Tasting West Virginia's Best Spirits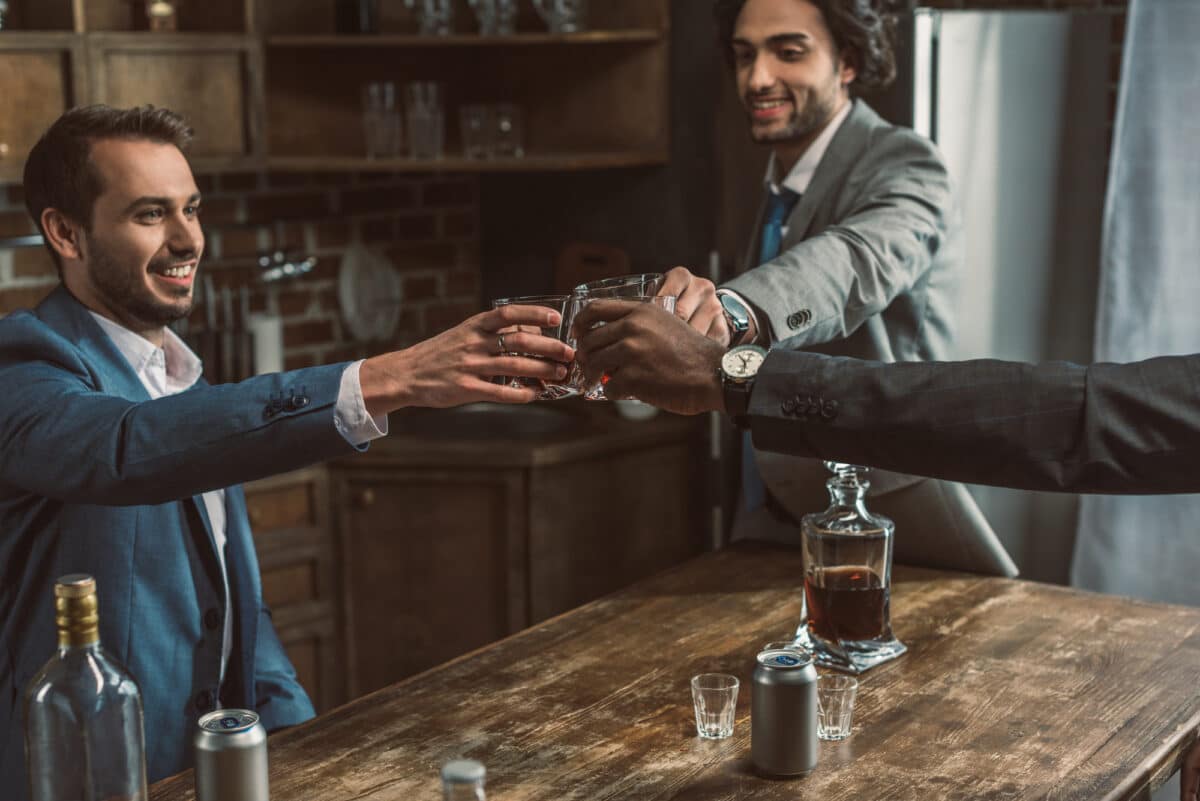 Dive into the world of West Virginia's finest spirits as you and your friends embark on a tasting adventure that'll leave a lasting impression.
With a rich moonshine history dating back to the Prohibition era, this state has plenty to offer for those seeking an authentic taste of Appalachian culture.
Visit local distilleries where passionate craftsmen will walk you through their unique distillery process, sharing stories of illicit stills hidden in the mountains and the daring bootleggers who defied federal agents to keep the tradition alive.
As you sip on samples of whiskey, vodka, and gin crafted from locally sourced ingredients, feel like part of something bigger – connected not only to your buddies but also to generations past who sought solace in these spirited concoctions.
Choose from a wide variety of flavors infused with native botanicals or stick to traditional recipes passed down through family lines.
Whether it's exploring award-winning craft distilleries or unearthing hidden gems nestled in picturesque valleys, this bachelor party experience is sure to bond your group over shared memories and newfound appreciation for West Virginia's best spirits.
4. Planning a Customized Tour
You'll be amazed to know that there are over 30 distilleries in the Mountain State, making it an ideal destination for a tailored spirits tour just for you and your friends.
With custom tour benefits like unique itinerary planning, you can ensure that your bachelor party will be one for the books!
Imagine sipping on the finest whiskeys, moonshines, and craft beers as you explore West Virginia's picturesque landscapes with your closest buddies.
A customized tour allows you to bond over shared experiences while discovering new flavors and hidden gems together.
In addition to visiting distilleries, a well-planned itinerary can include other activities such as white-water rafting, golfing, or even zip-lining through the lush Appalachian forests.
By creating a personalized experience tailored to your group's preferences and interests, you'll be fostering unforgettable memories of camaraderie and adventure.
So go ahead – let loose with your friends while exploring West Virginia's best spirits on a one-of-a-kind bachelor party extravaganza!
a. Sports and Entertainment
Looking for some thrilling sports and entertainment options in West Virginia for your bachelor party?
How about catching a game or match to cheer on your favorite team?
Or attending a concert or show to enjoy some live music?
Maybe trying your luck at a casino for an exciting night of gambling?
There's something for every taste in this action-packed state, so get ready to make unforgettable memories with your crew!
b. Catching a Game or Match
How about catching an adrenaline-pumping game or match to kick off the celebrations?
There's nothing like the thrill of watching your favorite team battle it out with their rivals, especially in the company of your closest friends.
Team bonding is at its peak when you're all cheering together, sharing high-fives and fist bumps on every play.
Plus, stadium tours offer a unique behind-the-scenes look at your favorite sports venue that's sure to leave everyone in awe.
West Virginia may not have major league teams, but don't let that discourage you from catching a game or match.
Embrace the local spirit by attending one of their minor league baseball games such as West Virginia Power or catch a college football game at Mountaineer Field.
For something more hands-on, head to one of West Virginia's many golf courses for a friendly competition among friends.
Or if you prefer indoor activities, challenge each other to some bowling or even laser tag!
After all, what matters most is spending quality time with your buddies and creating memories worth reminiscing about later on.
c. Attending a Concert or Show
There's no denying that attending a concert or show can be an unforgettable experience, especially when you're surrounded by your closest friends and enjoying live performances from talented artists.
West Virginia offers a variety of venues and events that cater to various tastes and preferences, ensuring that your bachelor party will be filled with live music memories and Showtime experiences to last a lifetime.
From the energetic atmosphere at the Mountain Stage in Charleston to the intimate setting of The Purple Fiddle in Thomas, there are countless options for you and your group to attend an incredible show in West Virginia.
Whether you prefer rocking out at a popular music festival like All Good Music Festival & Campout, or immersing yourself in the local culture by experiencing traditional Appalachian music at Augusta Heritage Center in Elkins, there's something for everyone.
So gather your friends, let loose, and make lasting memories as you celebrate this special occasion with phenomenal entertainment.
5. Trying Your Luck at a Casino
After rocking out at a concert or getting lost in the magic of a live show, it's time to raise the stakes and test your luck.
Why not visit one of West Virginia's exciting casinos for an unforgettable bachelor party experience?
Get ready to immerse yourself in the thrilling world of gambling, where fortunes can be won or lost with just a roll of the dice or spin of a wheel.
Before you dive headfirst into the casino action, brush up on some casino etiquette and gambling tips to make sure everyone has a great time.
First and foremost, know your limits – set a budget for yourself and stick to it.
This ensures that you can enjoy the games without any regrets later on. 
Be respectful of other players; no one likes a sore loser or an obnoxious winner.
Familiarize yourself with game rules before playing, as this will help you avoid any embarrassing faux pas at the tables.
Don't forget to tip your dealers – they work hard to ensure your experience is top-notch!
Now that you're equipped with proper casino etiquette, grab your groomsmen and hit those tables like pros. 
Whether it's poker night, blackjack fever, or slot machine mania – there's something for everyone at West Virginia casinos during this epic bachelor party adventure!
Final Thoughts
So, what'll it be?
Are you ready to take the plunge into West Virginia's wild adventures or kick back and indulge in some luxurious relaxation?
It's definitely up to you but one thing is for sure – your bachelor party will be unforgettable.
Whatever you choose, West Virginia's unique offerings are guaranteed to make your celebration a memory that lasts a lifetime.
Don't just sit there; start planning now and prepare for an epic time with your closest friends!