With its sophisticated coastal towns, rolling hills, and vibrant city life, this charm-packed state has all the ingredients you need to whip up an unforgettable bachelorette party.
In Connecticut, the magic of the old marries the excitement of the new, providing a diverse range of experiences perfect for a truly unique bachelorette bash.
From beachfront bonfires and maritime merriment on the Long Island Sound, to exclusive wine tours in breathtaking vineyards, shopping sprees in chic boutiques of Greenwich, to boisterous nights in Hartford's happening clubs – we've got all the ingredients to cook up a celebration for ages.
So, whether you're a sun-kissed beach babe, a refined wine connoisseur, a lover of the city lights, or a fan of rural tranquility, Connecticut has something to satisfy everyone's bachelorette party appetite.
Wine Tasting and Vineyard Tours
Connecticut offers an array of beautiful vineyards and wineries that provide the perfect setting to sip, savor, and celebrate your soon-to-be-wed friend.
With picturesque landscapes as your backdrop, take part in fun vineyard games such as grape stomping or cork tosses while learning about the art of winemaking.
Get creative with wine-themed crafts like personalizing wine glasses or making cork trivets. Not only will these activities bring out your inner artist, but they also make for memorable keepsakes from this special day.
As you explore the lush grounds of these scenic wineries, enjoy sampling various wines while bonding with your closest friends.
Many vineyards offer guided tours where the knowledgeable staff will share their passion for winemaking and introduce you to new flavors and aromas that elevate the entire experience.
Don't forget to grab a bottle (or two) of your favorite wines to continue the celebrations back at home.
A bachelorette party centered around wine tasting and vineyard tours promises elegance and entertainment – a unique way to create lasting memories with those who mean the most to you.
Spa Retreats and Wellness Escapes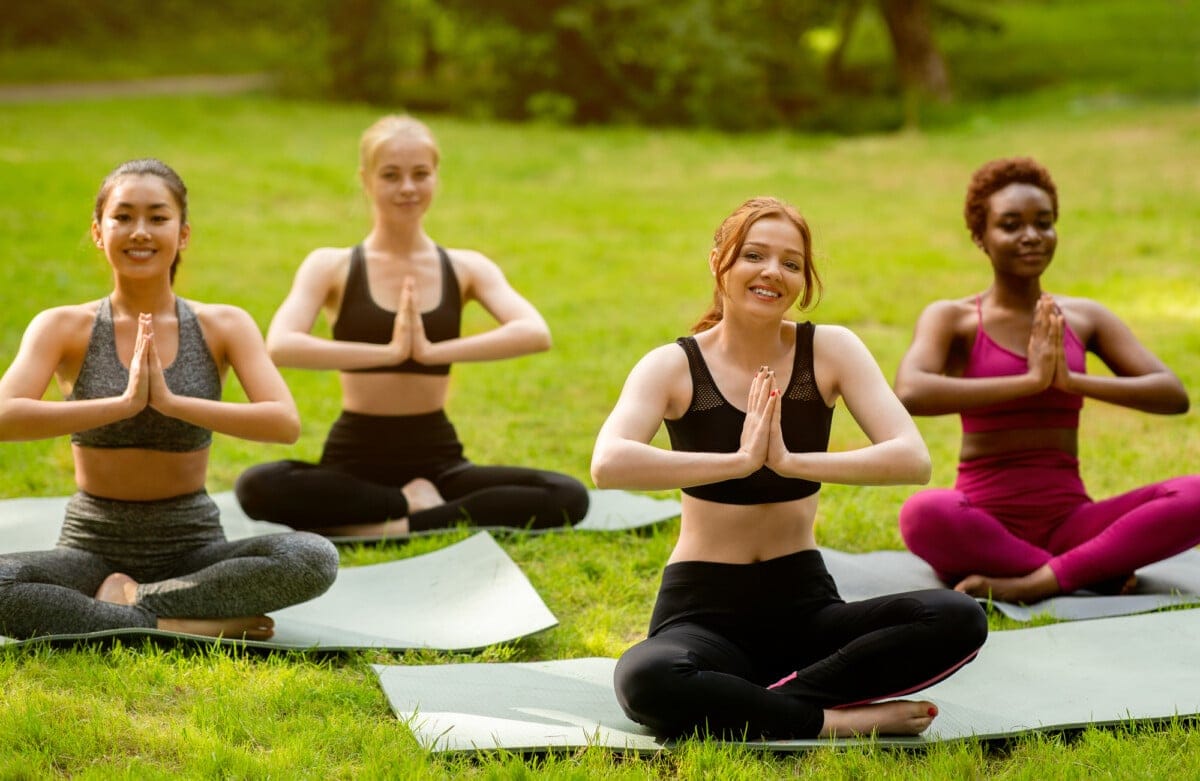 Indulge in some much-needed self-care by treating yourselves to a luxurious spa retreat or wellness escape for your bachelorette party.
Pamper yourselves with rejuvenating treatments at high-end spas, and find balance by taking a yoga or wellness class together.
Embrace the opportunity to relax, recharge, and strengthen your bonds as you embark on this exciting new chapter of life.
Pamper Yourselves at Luxury Spas
Treat yourselves to a day of relaxation and rejuvenation at some of the finest luxury spas in the area.
Indulge in spa treatments that'll leave you feeling refreshed and pampered from head to toe while mastering relaxation techniques that'll help melt away any lingering stress or pre-wedding jitters.
Connecticut offers a variety of luxurious spas perfect for your bachelorette party, ensuring an unforgettable experience for you and your closest friends.
Experience ultimate tranquility through hydrotherapy pools and saunas. Delight in a soothing massage tailored to your specific needs.
Discover the healing power of ancient rituals as you partake in unique body treatments. Unwind with personalized facials designed to enhance your natural beauty.
As you explore these opulent settings, allow yourself to be transported into a world where time seems to slow down, allowing you to connect with your inner self while bonding with your besties.
There's no better way to celebrate this special occasion than by creating lasting memories rooted in self-care, love, and friendship – 'cause after all, true belonging starts from within.
Take a Yoga or Wellness Class
Stretch and rejuvenate your body and soul as you embark on a peaceful journey through yoga or wellness classes, surrounded by the serene beauty of nature's embrace.
Connecticut offers a variety of studios and retreats where you can practice mindful meditation and holistic healing and connect with like-minded individuals.
Whether you're seeking a calming experience for your bachelorette party or simply looking to enhance your overall well-being, these classes provide an opportunity to bond with your bride tribe while finding inner balance.
Discover the transformative power of yoga as you explore different styles such as Vinyasa flow or hot yoga, in picturesque settings across Connecticut.
As you move through each pose, feel the stress melt away as you focus on deepening your connection with yourself and those around you.
For a more immersive experience, consider booking a wellness retreat at one of the state's beautiful countryside locations.
Here, indulge in spa treatments, attend chakra balancing or essential oils workshops, and immerse yourselves in nature-based activities that promote healing from within.
Leave feeling refreshed and revitalized – ready to take on your wedding day with a renewed sense of purpose!
Outdoor Adventures
Embrace your wild side and embark on exhilarating outdoor adventures for an unforgettable pre-wedding bash in the Constitution State!
Gather your besties and challenge yourselves with adventure park exploration, where you'll conquer obstacles, zip lines, and climbing walls.
With multiple parks, such as The Adventure Park at Storrs or Fields of Fire Mystic, you'll find the perfect setting for adrenaline-pumping fun.
Don't forget to take a break from the action-packed day by exploring scenic hiking trails throughout Connecticut's picturesque landscapes – breathe in that fresh air while bonding over shared experiences.
Not only will these outdoor escapades strengthen friendships, but they'll also create lasting memories before tying the knot.
Discover hidden gems like Devil's Hopyard State Park or Talcott Mountain State Park, offering breathtaking views and serene picnic spots to relax after a satisfying hike.
For those seeking water-based activities, consider kayaking or paddleboarding along the Connecticut River or Long Island Sound – there's nothing more refreshing than splashing around with your closest friends.
No matter what type of adventure you choose, this bachelorette party idea is guaranteed to satisfy everyone's sense of wanderlust and belonging.
Culinary Experiences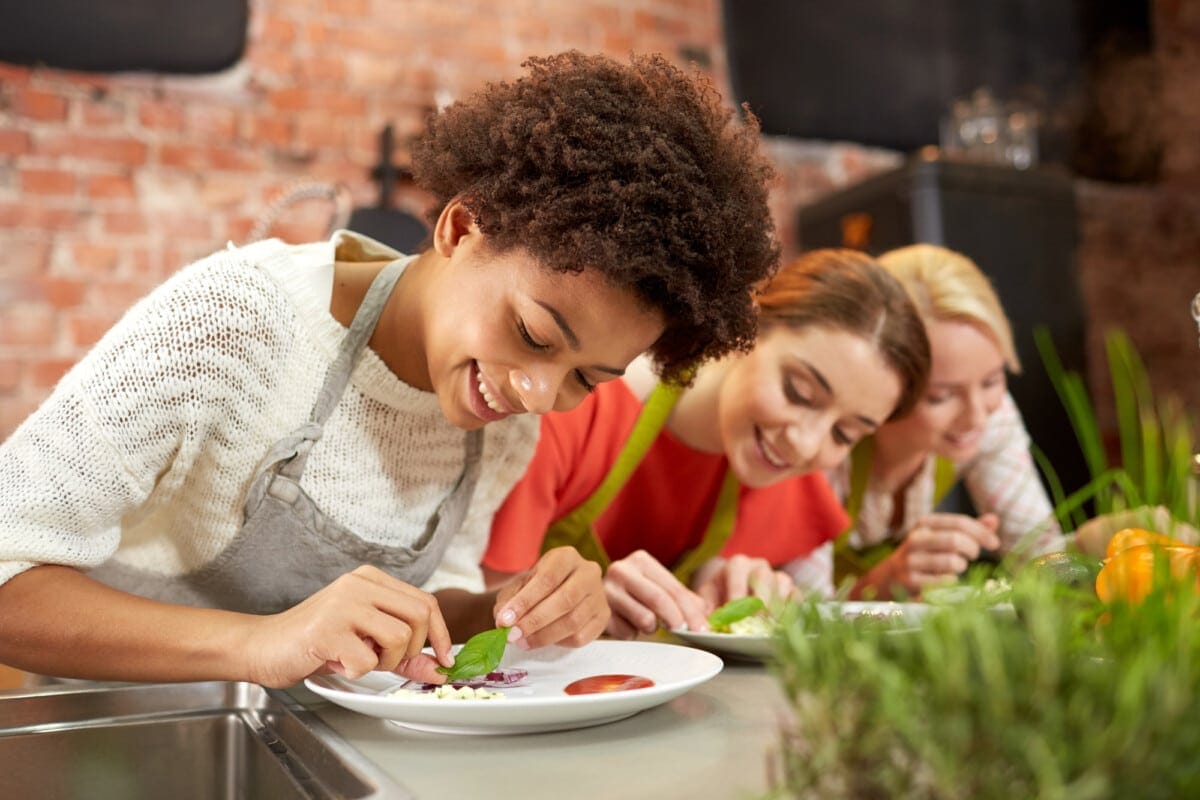 Savor the flavors of life by diving into mouthwatering culinary experiences with your nearest and dearest, as Connecticut's diverse palate paints a scrumptious picture for all taste buds to explore.
Cooking classes allow you and your friends to bond over delicious dishes while learning new skills.
Check out renowned establishments like Fig Cooking School in Milford or The Silo at Hunt Hill Farm in New Milford, where expert chefs guide you through hands-on sessions that transform fresh ingredients into delectable cuisine.
Then, sit back and relax as you indulge in gourmet dining together at one of Connecticut's many acclaimed restaurants such as The Cottage in Westport or Millwrights Restaurant & Tavern in Simsbury.
Connecticut has much more than just cooking classes and gourmet dining; the state is home to a variety of food-focused tours that will take you on a culinary adventure through its many charming towns and cities.
From chocolate truffle-making lessons at Munson's Chocolate Factory to sipping local wines at Gouveia Vineyards, there's something for everyone's taste buds.
And if cheese is what speaks to your soul, embark on the Connecticut Cheese Trail, where you'll visit artisanal creameries producing some of the finest cheeses around.
No matter which savory journey you choose, these unforgettable experiences will ensure your bachelorette party is filled with laughter, love, and lasting memories shared with those who mean the most to you.
Nightlife and Entertainment
Dance the night away and let loose with your besties as you explore Connecticut's vibrant nightlife and entertainment scene, creating unforgettable memories together.
Start by signing up for dance classes at a local studio like Arthur Murray Dance Studio or Fred Astaire Dance Studio, where you can learn some new moves to show off on the dance floor later in the night.
If dancing isn't your thing or you're looking for something more interactive, consider taking cocktail workshops at places like Elm City Social or Hartford Flavor Company, where you can craft delicious concoctions while bonding with your friends.
After polishing those dance moves and sipping on creative cocktails, it's time to hit the town! With various bars, clubs, and lounges throughout the state, there's something for everyone.
Check out spots like Shrine Nightclub at Foxwoods Resort Casino for an upscale club experience or Barcade in New Haven for a laid-back atmosphere filled with vintage arcade games.
For live music lovers, Infinity Music Hall & Bistro offers intimate concerts in Hartford and Norfolk.
Whatever your taste in nightlife – from lively bars to swanky lounges – Connecticut's got you covered as you celebrate this special occasion with your closest friends.
Final Thoughts
So, you thought Connecticut was just a boring state with nothing to offer for an unforgettable bachelorette party? Well, guess again!
With wine tours, spa retreats, outdoor adventures, culinary experiences, and nightlife options galore, your girls' weekend will be anything but dull. Trust us; you'll have the time of your life in this 'boring' state. You might even find yourself coming back for more.
Who knew Connecticut could be such a hidden gem for bachelorette festivities?