Ladies, are you ready to pull out all the stops for a one-of-a-kind bachelorette bash?
Then buckle up, because we're heading to the Bluegrass State, Kentucky!
Known for its horse races, smooth bourbon, and vibrant bluegrass music, this southern beauty is a treasure trove of unexpected and unforgettable bachelorette party ideas.
With its unique blend of historical landmarks, tranquil landscapes, and pulsating city life, Kentucky promises a bachelorette party that your squad will talk about for years to come.
From tranquil pamper days in charming spas, lively strolls down the legendary Bourbon Trail, thrilling horse races in Louisville, to breathtaking hikes in the Appalachians, and much more – there's something for every bride-to-be and her crew.
Ready to jump into the saddle of this Kentucky bachelorette adventure?
Dust off your party boots, don your festive veils, and let's discover together the thrilling, entertaining, and sometimes unexpected world of bachelorette parties in the heart of Dixie.
Giddy up, ladies – this is going to be an unforgettable ride!
1. Bourbon Tasting Tours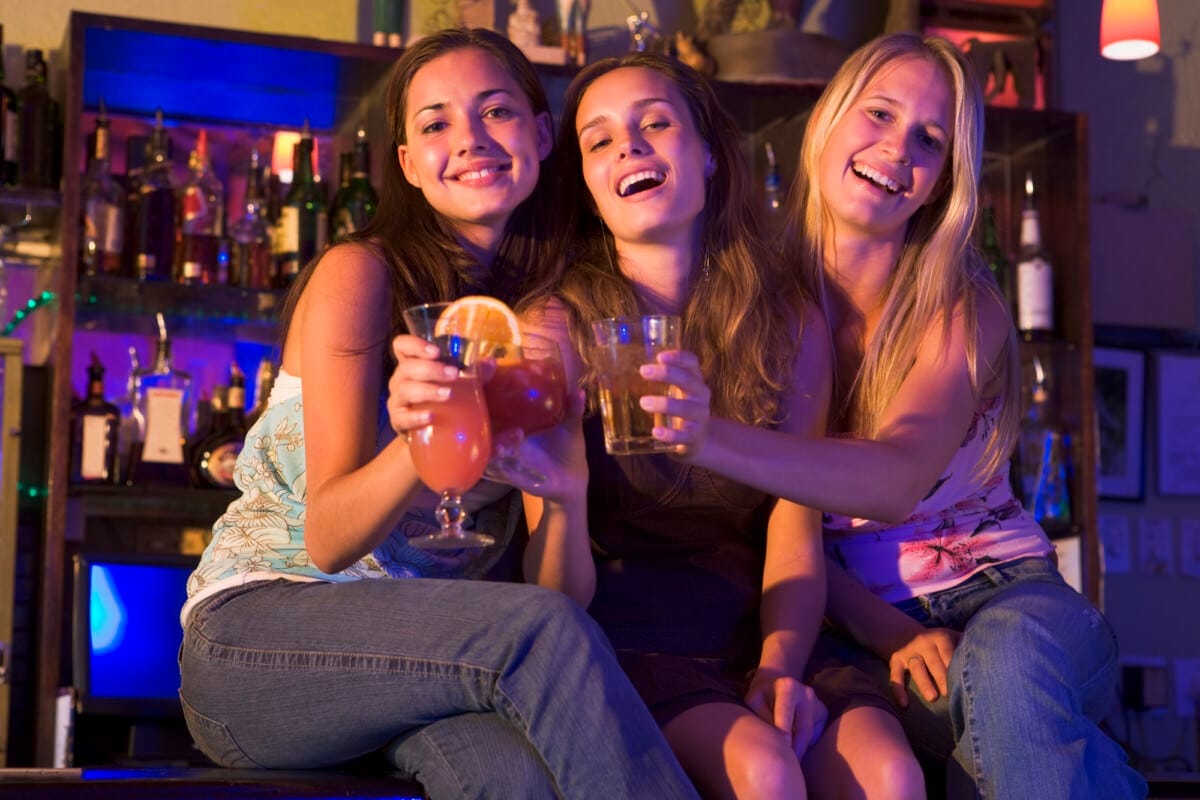 For a spirited experience, consider bourbon tasting tours in the heart of the Bluegrass State!
Kentucky is known for its rich distillery history and is home to some of the most renowned bourbon brands.
Gather your bachelorette party crew and embark on a journey through picturesque landscapes while learning about the art of crafting America's native spirit.
You can also sample various bourbons and create unique cocktails using your newfound knowledge.
The warmth and camaraderie of these tasting tours will make everyone feel like they belong to an exclusive club as you explore different distilleries together.
Each location offers its distinct charm, with knowledgeable guides who share fascinating stories behind their craft.
You'll leave with lasting memories and a deeper appreciation for this beloved spirit that has become an integral part of Kentucky culture.
So go ahead, raise your glasses and toast to an unforgettable bachelorette party experience in the land where bourbon reigns supreme!
2. Horseback Riding Adventures
What's more thrilling than a horseback riding adventure with your closest gal pals as you explore picturesque trails and create unforgettable memories together?
Kentucky, known for its lush rolling hills and equine history, offers a variety of horseback riding experiences perfect for a bachelorette party. 
Whether you're experienced riders or complete beginners, trail rides and guided tours are available to suit all skill levels.
To add even more excitement to your day, consider incorporating equestrian themed games into the mix – think horseshoe tosses or relay races on (or off) horseback!
If your group is up for an immersive experience, why not plan a Kentucky Derby party for your bachelorette festivities?
Delight in traditional Southern fare like mint juleps and hot browns, while dressing up in fancy hats or fascinators. You could even place friendly wagers on which horses will win the race!
No matter what you choose to do in Kentucky, horseback riding adventures paired with an elegant Derby-inspired soirée will make for a truly memorable bachelorette celebration that everyone will cherish.
3. Go for a Scenic Canoe or Kayak Trip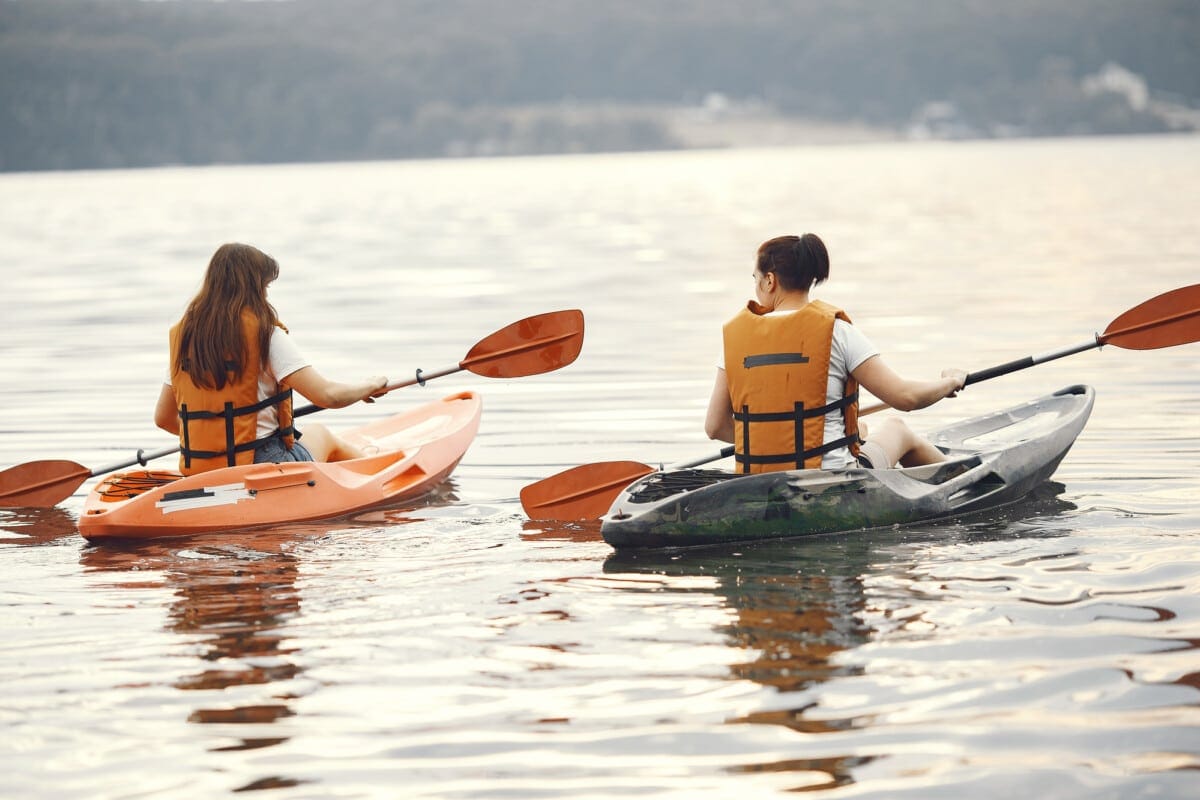 After exploring the breathtaking beauty of Kentucky's state parks on foot, why not take to the water for a different perspective?
A scenic canoe or kayak trip is an excellent way to bond with your friends while experiencing some of Kentucky's stunning landscapes.
It offers a unique and adventurous alternative to traditional bachelorette party activities.
As you paddle along Kentucky's tranquil rivers and lakes, don't forget to bring your camera for some amazing scenic photography opportunities.
You might even have the chance for wildlife spotting as you glide through their natural habitats.
Soak in the serene atmosphere, share laughter with your friends, and create memories that will last a lifetime during this unforgettable bachelorette adventure.
4. Try Ziplining or Rock Climbing
Did you know that over 10 million people try ziplining each year?
You and your friends can join the fun by adding ziplining or rock climbing to your celebration itinerary.
Kentucky offers a variety of thrilling outdoor adventures that cater to different levels of experience and interests.
Whether it's soaring through the tree canopy at heights of up to 300 feet or challenging yourself with an intense rock climbing session, these exhilarating experiences will undoubtedly create unforgettable memories for your bachelorette party.
Engaging in these activities provides an adrenaline rush and helps build stronger bonds among friends as you encourage and support each other throughout the adventure.
For those who prefer indoor activities, don't worry – Kentucky has you covered!
Indoor trampoline parks have become increasingly popular and are perfect for unleashing your inner child while bouncing around with your besties. 
Aerial yoga classes offer a unique twist on traditional yoga by incorporating aerial silks into the practice, allowing participants to strengthen their bodies while suspended in midair – talk about taking your bachelorette party to new heights!
With such a wide array of options available, there's no shortage of ways to add excitement and challenge to your special event while spending quality time with cherished friends in Kentucky.
So embrace adventure and create lasting memories together during this once-in-a-lifetime celebration!
5. Culinary Experiences and Food Tours
Dive into Kentucky's vibrant local food scene and treat your taste buds to a culinary adventure.
Attend hands-on cooking classes where you'll learn the secrets of regional cuisine from expert chefs, and savor farm-to-table dining experiences that showcase the freshest ingredients sourced directly from local farms.
You're in for a delicious journey as you explore the flavors and traditions that make Kentucky's culinary landscape unique.
6. Discover Kentucky's Local Food Scene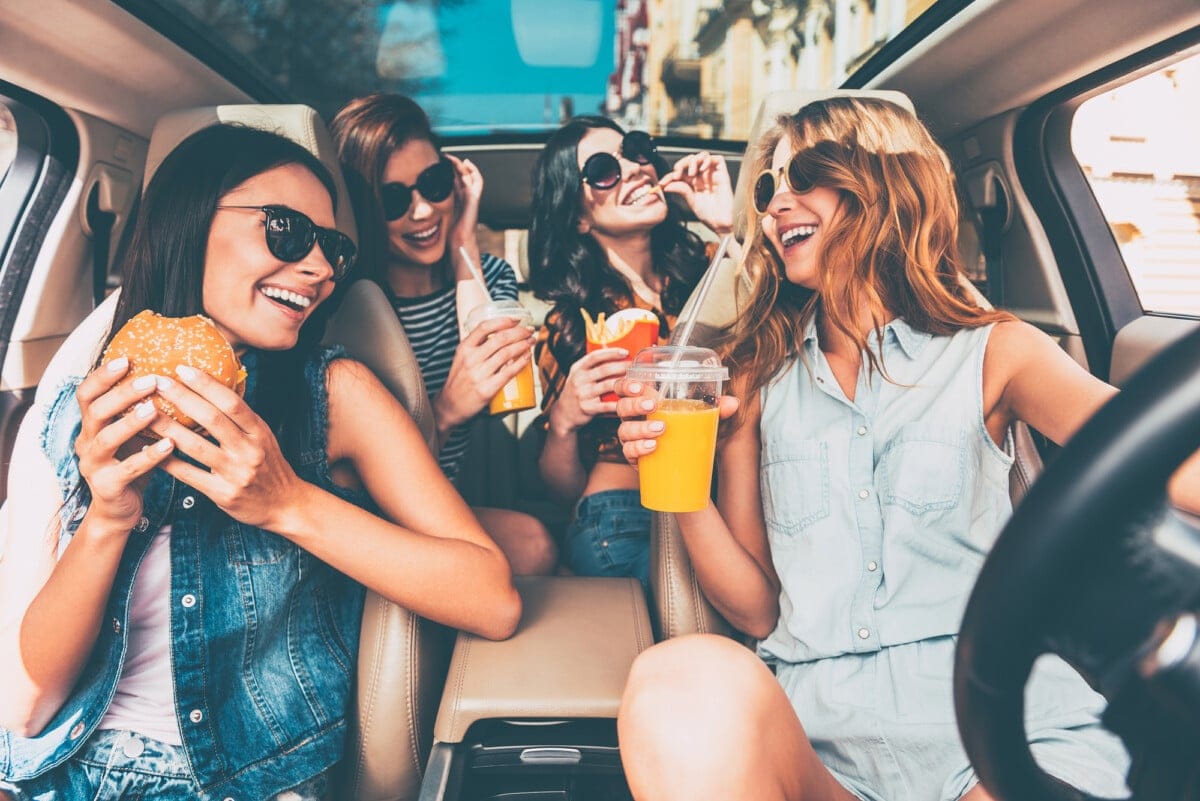 You can't visit the Bluegrass State without indulging in its mouthwatering local cuisine – it's a must-do for foodie brides-to-be and their squads!
From farm-to-table dining experiences to authentic Southern comfort food, there's something for everyone to enjoy.
One way to dive into Kentucky's vibrant food scene is by attending one of the many Kentucky food festivals that take place throughout the year.
These events showcase the best of the state's culinary delights, with local chefs, farmers, and artisans sharing their passion for great-tasting fare.
As you explore Kentucky's thriving food scene, consider taking a guided tour or signing up for a cooking class to learn more about the region's unique flavors and cooking techniques.
Numerous companies offer culinary tours in cities like Louisville and Lexington, allowing you and your squad to taste some of the most iconic dishes while learning about their history and cultural significance.
For those who want a hands-on experience, sign up for a Southern-style cooking class to learn how to whip up classic dishes like fried chicken or bourbon-infused sweets from scratch.
Whichever route you choose, bonding over good food will create unforgettable memories during your bachelorette party in Kentucky!
7. Attend a Hands-On Cooking Class
Why not immerse yourself and your crew in a hands-on cooking class, where you'll learn new culinary skills and bond over the shared experience of creating delicious dishes together?
In Kentucky, you'll find numerous cooking classes that cater to various skill levels and preferences, from beginner courses to masterclasses for experienced cooks.
Learn about regional cuisine, pick up new cooking techniques, or indulge in recipe swaps with fellow food enthusiasts. 
These workshops offer a unique opportunity to connect with your friends while learning something new and exciting.
Not only will you be able to create mouthwatering dishes under the guidance of skilled chefs, but you'll also have the chance to explore local ingredients and flavors unique to Kentucky's culinary scene.
Many classes incorporate farm-to-table concepts, meaning you'll work with fresh produce sourced directly from nearby farms.
So whether your group is interested in crafting homemade pasta or perfecting a Southern-style barbecue feast, attending a hands-on cooking class during your bachelorette party will surely create lasting memories of fun-filled teamwork and scrumptious tastes!
8. Enjoy Farm-to-Table Dining Experiences
Savoring farm-to-table dining experiences is like tasting the essence of Kentucky on a plate, with each fresh ingredient telling its own story.
During your bachelorette party, you and your best friends can indulge in delicious farm fresh brunches, surrounded by the picturesque Kentucky countryside.
Try out locally sourced dishes that showcase the region's rich agricultural heritage, such as country ham with red-eye gravy or a mouthwatering Hot Brown sandwich.
Afterward, head to one of the vineyards scattered throughout the Bluegrass State for an afternoon of wine tasting and bonding with your closest pals.
Visiting local vineyards allows you to sample some of Kentucky's finest wines and makes for a memorable experience where you'll feel connected to nature and those who work tirelessly to produce these delightful libations.
Stroll through lush grapevines while learning about the winemaking process from knowledgeable guides before settling down for tastings paired expertly with cheeses and other gourmet bites.
This intimate setting offers plenty of opportunities for laughter and shared memories during your bachelorette celebration – moments that make you all feel part of something special.
So raise a glass to friendship, love, and unforgettable farm-to-table dining experiences in beautiful Kentucky!
Final Thoughts
You'll be amazed that over 95% of the world's bourbon is produced in Kentucky.
So, what better place to celebrate your bachelorette party than here in bourbon country?
Whether you prefer sipping on fine spirits, exploring nature, or indulging in delicious cuisine, Kentucky offers countless unforgettable experiences for your special celebration.
Don't wait any longer!
Start planning your ultimate bachelorette party and create lifelong memories with your best friends in the beautiful Bluegrass State.