Your search for the ultimate guide to crafting the most memorable bachelorette party in the land of the Great Lakes, Michigan, ends here.
Known for its iconic waterfronts, vibrant cities, and enchanting countryside, Michigan is an unexplored treasure trove of unique and exhilarating experiences for the ultimate bachelorette party.
From the electric atmosphere of Detroit to the serene beaches of Lake Michigan, from the vineyards of Traverse City to the charming streets of Ann Arbor, Michigan offers a diverse landscape that promises to accommodate every bride-to-be's dream.
Whether you're a beach-loving babe, a wine connoisseur, a city girl, or a lover of the great outdoors, Michigan has got you covered.
Get ready for unforgettable wine tours, revitalizing spa retreats, exciting city explorations, epic beach parties, and more.
So gather your tribe, pack your party spirit, and let's dive into the unforgettable world of Michigan's bachelorette party scene. Ladies, it's time to get the party started!
1. Wine Tasting in Traverse City
You'll love spending a day sipping on delicious wines while exploring the beautiful vineyards of Traverse City.
As you meander through the breathtaking Traverse vineyards, you'll feel a sense of connection and belonging with fellow wine enthusiasts who also appreciate the finer things in life.
With each sip of exquisite local vintages, engage in delightful conversations as you make lasting memories with your friends during this special pre-wedding celebration.
Wine and dine at one of the many renowned restaurants in the area, where you can indulge in mouthwatering cuisine paired with exceptional wines from local wineries.
Traverse City's vibrant culinary scene offers various options that cater to every taste – from elegant fine dining experiences to casual bistros serving comfort food classics.
With its stunning landscapes, world-class wineries, and delectable dining options, a wine tasting tour in Traverse City will surely create an unforgettable bachelorette party experience for you and your closest friends.
a. Spa Day in Ann Arbor
Ready to relax and rejuvenate during your bachelorette party in Michigan?
Ann Arbor offers a variety of spa treatments for you and your crew to indulge in.
From massages and facials to body wraps and scrubs, there's something for everyone to enjoy as you create unforgettable memories while pampering yourselves.
b. Relax and Rejuvenate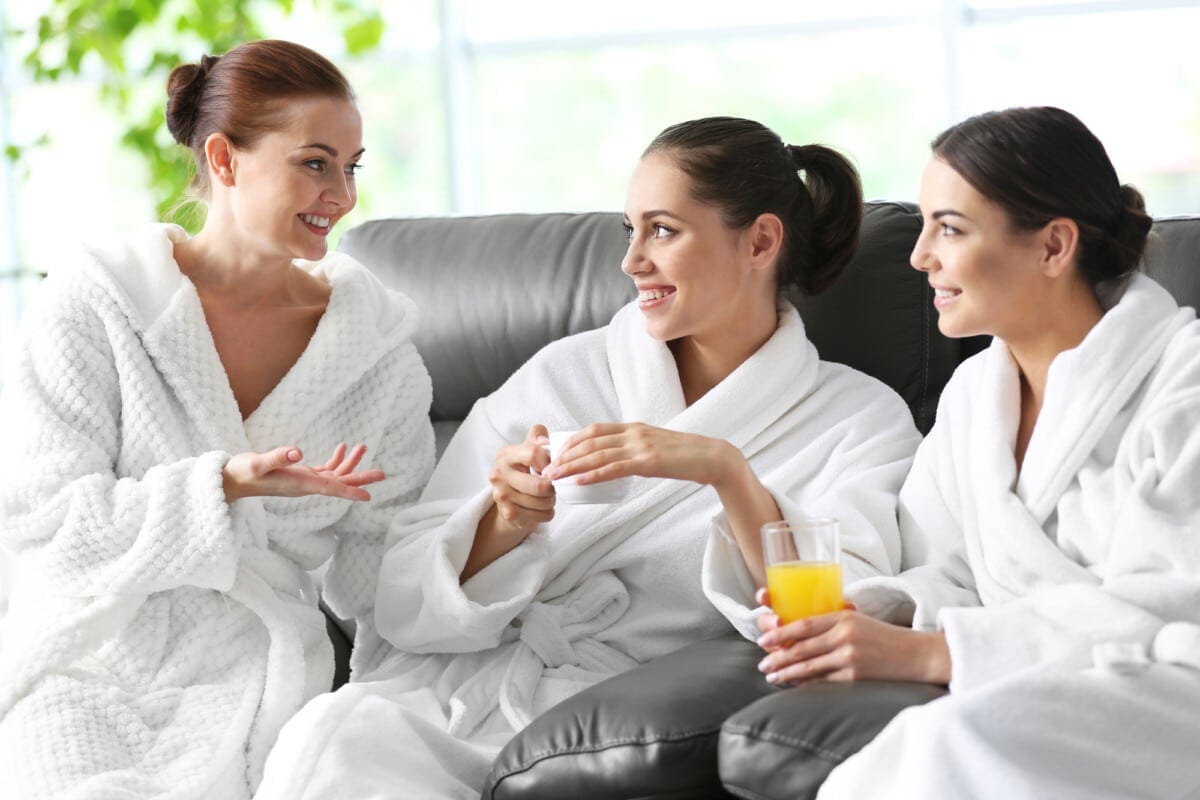 For a laid-back celebration, consider unwinding with some pampering and self-care activities in the lovely state of MI.
There's nothing quite like a relaxing retreat to bond with your closest friends while enjoying a stress-free environment before the big day.
From indulging in a pampering retreat at an upscale spa to finding peace of mind through a yoga escape, Michigan offers plenty of opportunities to relax and rejuvenate.
Pampering Retreat: Treat yourself and your friends to luxurious spa treatments at one of Michigan's many top-notch resorts. Indulge in massages, facials, and other body treatments that will refresh and revitalize you.
Yoga Escape: Unplug from the world and reconnect with your inner self by attending a yoga retreat or workshop. With numerous yoga studios scattered throughout Michigan, you can find the perfect setting for practicing mindfulness together.
Wine Tasting Tour: What better way to unwind than sipping some fine wines? Embark on a wine-tasting tour along one of Michigan's wine trails, where you'll sample delightful local wines while soaking up picturesque views of vineyards.
Beach Day: Nothing says relaxation like lounging on the beach with good company. Head over to one of Michigan's beautiful lakeshores for sunbathing, swimming, or just enjoying each other's company against crystal-clear water.
Whether through pampering experiences or calming activities like yoga, take this opportunity to celebrate and nourish lasting friendships as you embark on new chapters in life together.
So go ahead – indulge yourselves; after all, it's not every day someone gets married!
c. Choose from a Variety of Spa Treatments
Immerse yourselves in a world of blissful serenity as you and your friends explore many spa treatments, creating an oasis to wash away the stresses of wedding planning.
Michigan offers countless upscale spas with endless options for rejuvenating experiences, perfect for your bachelorette party getaway.
Choose from luxurious pampering packages designed specifically for brides-to-be and her entourage, ensuring everyone feels relaxed and refreshed before the big day.
From soothing massages to invigorating body scrubs, there's something to satisfy every preference in your group.
Indulge in facial indulgences that will leave your skin glowing and radiant, ready for those close-up wedding photos.
Customized facials catered to each individual's skin type will deeply cleanse, exfoliate, and hydrate – making everyone feel like they're walking on air.
Share this unforgettable bonding experience with your closest friends as you all enjoy these sumptuous treatments together, solidifying lifelong memories while preparing for the exciting journey ahead.
You'll emerge from this revitalizing retreat feeling renewed and connected, cherishing these moments for years to come.
2. Beach Getaway on Lake Michigan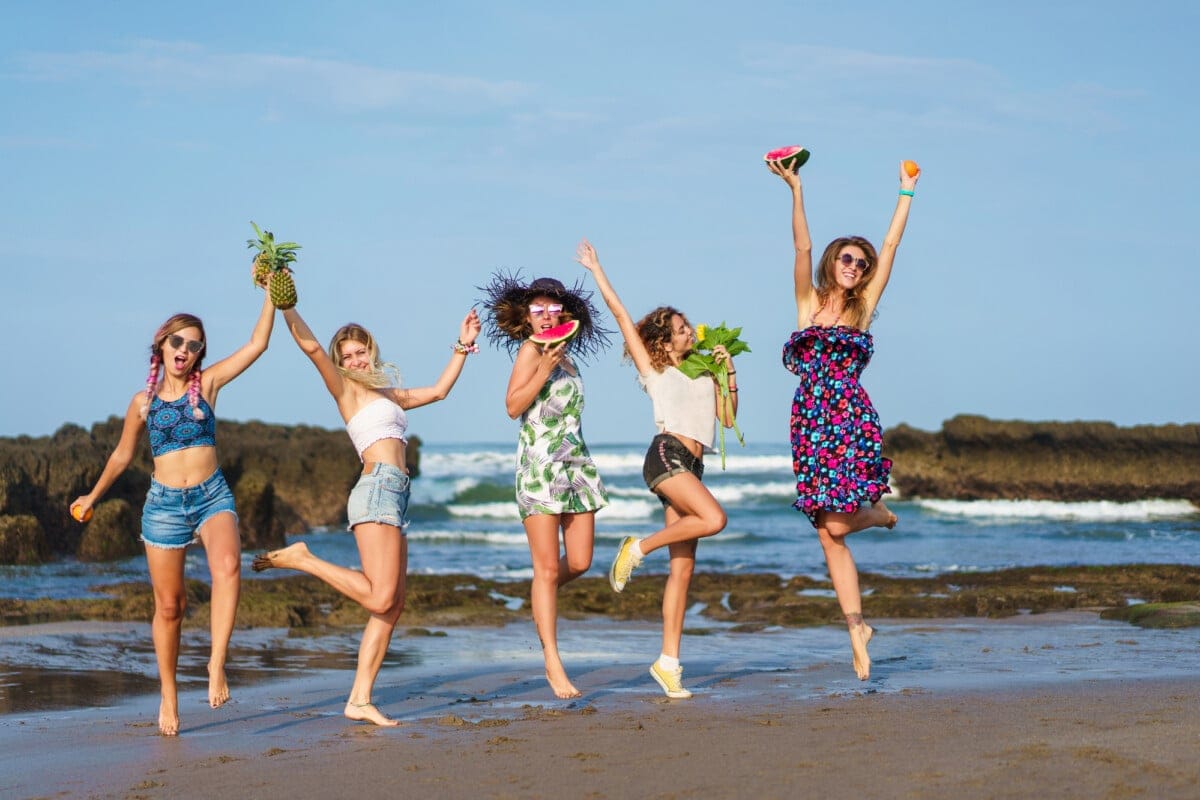 Escape to a sun-soaked beach getaway on the shores of Lake Michigan, where you'll soak up the sun, splash in the waves, and create unforgettable memories with your besties.
This picturesque destination offers endless opportunities for relaxation and entertainment during your bachelorette party weekend.
Feel the sand between your toes as you stroll along miles of pristine shoreline.
Share laughs and stories by a cozy beach bonfire under a starry sky. Indulge in waterfront dining at charming local eateries.
Set sail for adventure on a breathtaking sunset cruise with your crew. Discover hidden coves and serene spots perfect for capturing Instagram-worthy moments.
With its idyllic backdrop and laid-back vibes, a beach getaway on Lake Michigan is sure to provide the perfect setting for an unforgettable bachelorette party experience.
a. Detroit Nightlife Experience
Dive into the vibrant Detroit nightlife scene, where you and your besties can dance the night away and make memories that'll last a lifetime.
From swanky Motor City bars to historic tours, this bustling city has no shortage of exciting bachelorette party ideas.
Start your evening by sipping craft cocktails at one of the many trendy lounges or rooftop bars before hitting some of Detroit's most popular dance clubs.
For a more unique experience, consider taking a guided historic tour through downtown or visiting one of Detroit's famous speakeasies.
As you explore this iconic city's rich history and culture, you'll feel an undeniable sense of belonging among its lively streets and welcoming locals.
So grab your best friends and immerse yourselves in all that Detroit offers for an unforgettable bachelorette party adventure!
b. Outdoor Adventure in the Upper Peninsula
Prepare for an exhilarating outdoor adventure in the Upper Peninsula that'll have your squad buzzing with excitement!
This breathtaking region of Michigan offers unforgettable experiences for a bachelorette party.
From waterfall tours to ATV excursions, you and your friends will create memories that last a lifetime while bonding over thrilling escapades.
Waterfall Tours: The Upper Peninsula boasts more than 200 stunning waterfalls, so why not embark on a guided tour to witness their beauty firsthand? Feel the mist on your faces as you marvel at the cascading waters and snap Instagram-worthy photos together.
ATV Excursions: Satisfy your need for speed by hopping on ATVs and exploring the rugged terrain of the Upper Peninsula's vast trail system. Laugh, cheer, and bond as you navigate through diverse landscapes while making lasting memories.
Lake Superior Adventures: Take advantage of being near one of America's most magnificent Great Lakes by kayaking, paddle boarding, or simply taking a refreshing dip in its crystal-clear waters. Connect with nature and each other as you dive into these invigorating activities.
Embrace this unique opportunity to experience Michigan's great outdoors with your favorite people by your side.
Your bachelorette party will be filled with awe-inspiring moments that satisfy your desire for belonging while leaving everyone feeling alive and connected like never before!
Final Thoughts
So, you've got all these fantastic ideas for an unforgettable Michigan bachelorette party.
They say, 'Variety is the spice of life,' and this list provides just that.
You're sure to find the perfect way to celebrate your bride-to-be with relaxation, adventure, or city fun.
Whatever you choose, make it count! After all, this is a once-in-a-lifetime celebration for her.
With so many unique options in Michigan, get ready to create memories that'll last a lifetime.