Today, let's embark on an unforgettable journey as we map out the perfect bachelorette party in the remarkable state of South Dakota.
Often overlooked, this Midwestern state, characterized by its diverse landscapes of rolling prairies, dramatic Badlands, and imposing Black Hills, presents a unique palette of experiences for a memorable pre-wedding celebration.
South Dakota's myriad offerings blend thrilling outdoor adventures, idyllic rural escapes, and vibrant city attractions to cater to every bridal party's preferences.
Imagine soaking in the beauty of Mount Rushmore under starlight, embarking on exciting horseback rides through expansive prairies, exploring the quirky charms of Rapid City, or indulging in a wine-tasting tour at an award-winning vineyard. 
Whether you're the thrill-seeking adventurer, the laid-back spa aficionado, the nature enthusiast, or the urban explorer, South Dakota is ready to exceed all your bachelorette party expectations.
Ready to dive headfirst into planning the ultimate celebration in South Dakota?
Tighten your party shoes, grab your favorite party poppers, and let's navigate through the captivating, exhilarating, and sometimes surprising terrain of bachelorette party planning in this exceptional state.
It's time to toast an unforgettable adventure that will be recounted and celebrated for years!
1. Explore the Black Hills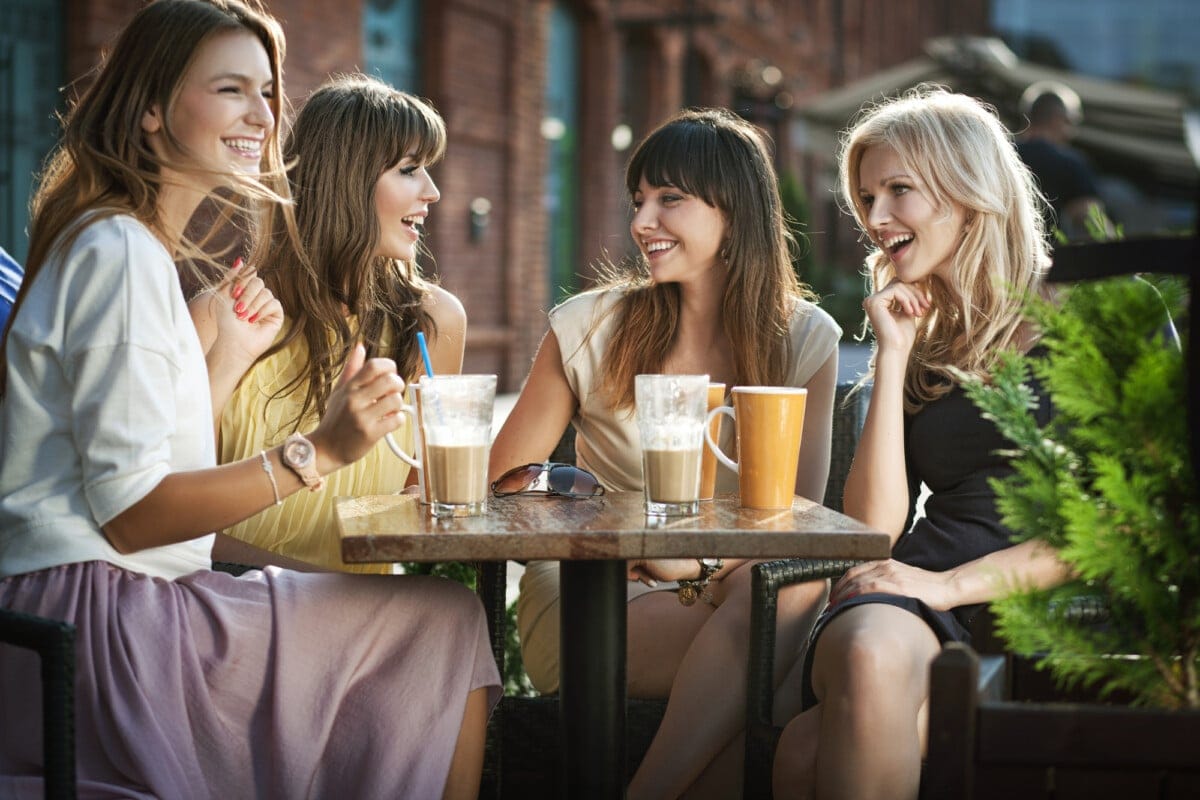 Venture into the stunning Black Hills, where breathtaking landscapes and endless adventures await you and your besties.
Discover various outdoor activities, such as Black Hills hiking trails that take you through lush forests, scenic streams, and panoramic overlooks.
You can also visit historic landmarks like Mount Rushmore and the Crazy Horse Memorial for unforgettable photo ops.
The natural beauty around will definitely make it easier for everyone to connect with each other in the great outdoors.
Immerse yourself in the rich history of South Dakota by exploring its charming towns like Deadwood or Custer.
Stroll down historic Main Street with your friends while studying Old West architecture and learning about infamous characters like Wild Bill Hickok and Calamity Jane.
Don't forget to unwind at local wineries or breweries after a day filled with adventure – bonding over delicious drinks is always a fantastic way to celebrate friendship!
The Black Hills will provide an unforgettable bachelorette party experience, leaving lasting memories for everyone involved.
2. Wine Tasting in the Sioux Falls Area
Uncover the truth behind a perfect celebration by indulging in wine tasting around Sioux Falls.
Gather your gal pals and embark on winery tours through the picturesque South Dakota countryside, sipping on locally-produced wines while learning about each creation's unique flavors and elements.
What better way to bond with your closest friends than by sharing new experiences, laughing over clinking glasses, and sampling delicious vino?
Complete this memorable day with vineyard picnics among lush grapevines, soaking up the sun as you indulge in delectable food pairings and capture Insta-worthy moments.
Sioux Falls is home to several renowned wineries that offer unforgettable tastings for your bachelorette party.
For instance, Strawbale Winery is a hidden gem nestled between rolling hills where you can enjoy a range of wines crafted from cold-hardy grape varieties.
Wilde Prairie Winery also boasts stunning views and its award-winning fruit wines that are sure to please any palate.
Don't forget to visit Tucker's Walk or Schade Vineyard & Winery for more delightful tastes and breathtaking surroundings.
With so many options available, discovering your favorite local wine has never been more enjoyable or accessible – creating lasting memories with those who matter most during this special time in your life!
a. Pampering and Relaxation
It's essential to indulge in some pampering and relaxation as you celebrate this momentous occasion with your nearest and dearest.
South Dakota offers a variety of spa retreats and massage sessions that will help you unwind, rejuvenate, and bond with your friends during the bachelorette party.
From luxurious spa resorts to intimate boutique spas, there's something for everyone to enjoy.
Soothe your senses with aromatherapy massages, detoxify your skin with cleansing body wraps or simply relax in a peaceful environment while enjoying each other's company.
One popular option is Akela Spa of Deadwood, located in the heart of the beautiful Black Hills.
This serene oasis provides a full range of services including massages, facials, body treatments, manicures and pedicures tailored to meet your needs.
With its calming atmosphere and expert therapists dedicated to personalized care, it's an ideal getaway for much-needed relaxation before the big day.
Another great choice is Radiance Day Spa in Sioux Falls where you can experience their signature hot stone therapy or indulge in their couple's massage session – perfect for bonding time with your bridesmaids!
No matter which spa retreat you choose, reserve some downtime during the bachelorette party for pampering and self-care because you all deserve it!
b. Experience Sioux Falls Nightlife
Get ready to experience the vibrant nightlife Sioux Falls has to offer!
Dive into a night of bar hopping and dancing at some of the city's hottest spots, while enjoying live music and entertainment from talented local artists.
You won't want to miss this unforgettable evening exploring the best of Sioux Falls' lively after-dark scene.
c. Bar Hopping and Dancing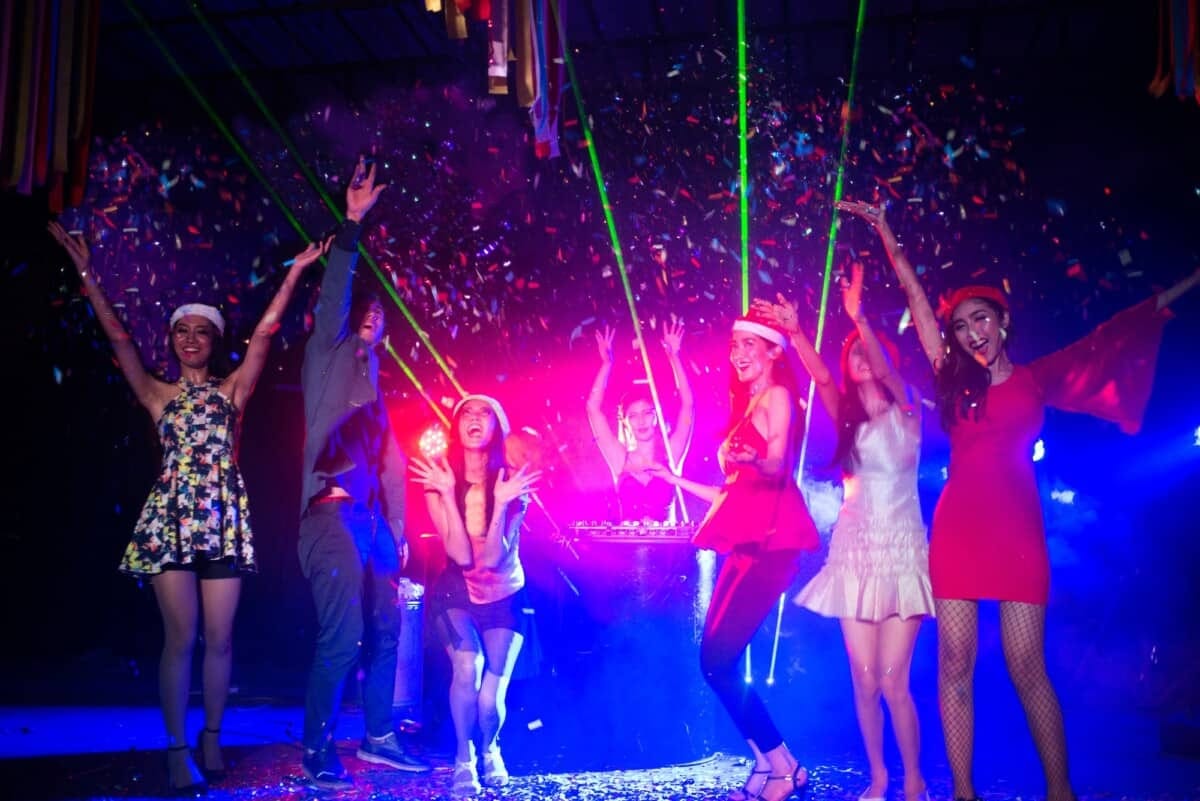 You'll love exploring the vibrant nightlife scene, hopping from one lively bar to another and dancing the night away with your besties.
Start your bar-hopping adventure in Downtown Rapid City, where you'll find a variety of bars and clubs for everyone's preferences.
For a laid-back atmosphere, head to Spearfish Soiree for live music and local brews.
No matter what vibe you're looking for, South Dakota's nightlife has something for everyone.
As you go through the bustling streets, don't forget to hit up some popular dance spots like Vertex Sky Bar or Murphy's Pub & Grill.
These venues offer great music, spacious dance floors, and an energetic crowd that will keep you moving all night long.
If you're feeling adventurous, try line dancing at Thirsty's or learn some new moves at Club David.
With so many options available in South Dakota's nightlife scene, your bachelorette party will surely be an unforgettable experience filled with laughter, fun memories, and plenty of dancing!
d. Live Music and Entertainment
With live music and entertainment being a significant part of the nightlife, you're in for a treat as 80% of Rapid City's venues feature local or touring musicians.
Outdoor concerts are popular, with events held at Main Street Square and Memorial Park during the warmer months.
These concerts offer an unbeatable atmosphere where you can gather with friends, enjoy food from local vendors, and dance to some incredible tunes beneath the stars.
You'll feel part of something special as you sway to the rhythm alongside fellow music lovers.
Dinner theaters are another fantastic way to experience South Dakota's vibrant entertainment scene while celebrating your bachelorette party.
For instance, the Black Hills Playhouse offers top-notch performances and delicious meals, allowing you to indulge in an evening filled with laughter and unforgettable memories.
Be sure to watch for other entertainment options, such as comedy clubs or interactive mystery dinner shows – perfect opportunities for bonding and creating stories that will be shared long after your trip has ended.
In South Dakota's lively entertainment scene, there's no doubt that you'll find the ideal setting for a memorable bachelorette party experience!
3. Unique Group Activities
Dive into unforgettable group experiences that'll make your celebration special in Mount Rushmore State!
South Dakota offers a variety of unique outdoor adventures and creative workshops for you and your bachelorette crew to bond over.
Embrace the great outdoors by embarking on a thrilling ATV tour, exploring scenic hiking trails, or even taking to the skies with an exhilarating hot air balloon ride.
If you'd rather unleash your inner artist, there are numerous options for pottery painting, wine and canvas classes, or even creating custom jewelry pieces.
If you're looking for something truly memorable that combines adventure and relaxation, consider booking a day at a dude ranch to experience horseback riding followed by pampering spa treatments.
Alternatively, challenge yourselves at an escape room or engage in friendly competition through a round of paintball or laser tag.
For those seeking educational fun while bonding with friends, sign up for cooking classes featuring local cuisine or explore South Dakota's rich history with guided tours of historical sites like Deadwood or Wounded Knee.
Whichever unique activity suits your group's preferences; the memories created will be cherished long after the bachelorette party has ended.
Final Thoughts
So, there you have it! You're now armed with the ultimate list of bachelorette party ideas in South Dakota.
From wine tasting to exploring the Black Hills, from pampering to dancing like it's 1999, your bride-to-be will be thrilled with these unforgettable experiences.
Don't wait any longer – start planning an amazing South Dakota bachelorette party that'll leave lasting memories for your whole squad.
Cheers to the epic celebration ahead!