Images of Las Vegas nightlife or a Caribbean beach might flash when you think of a bachelorette party.
But what if we swapped the neon lights and palm trees for the charm of pastoral landscapes, cozy cottages, and the intoxicating allure of maple syrup? 
Welcome to Vermont, a hidden gem of a location that offers a unique blend of fun, relaxation, and wilderness, making it an unexpectedly perfect spot for a memorable bachelorette party.
From wine-tasting at world-class vineyards, rejuvenating spa retreats, and berry picking in the sun-kissed fields to kayaking along the tranquil waters or indulging in some of the best artisanal cheese you've ever tasted, the Green Mountain State is full of delightful surprises at every turn.
So forget the clichéd concepts and immerse yourself in an experience full of laughter, unforgettable moments, and beautiful landscapes in Vermont.
Are you ready to break the norm and plan a bachelorette party to be remembered forever?
Let's dive into this treasure trove of bachelorette party ideas that inspire you to say 'I do' to Vermont!
1. Rustic Weekend Getaways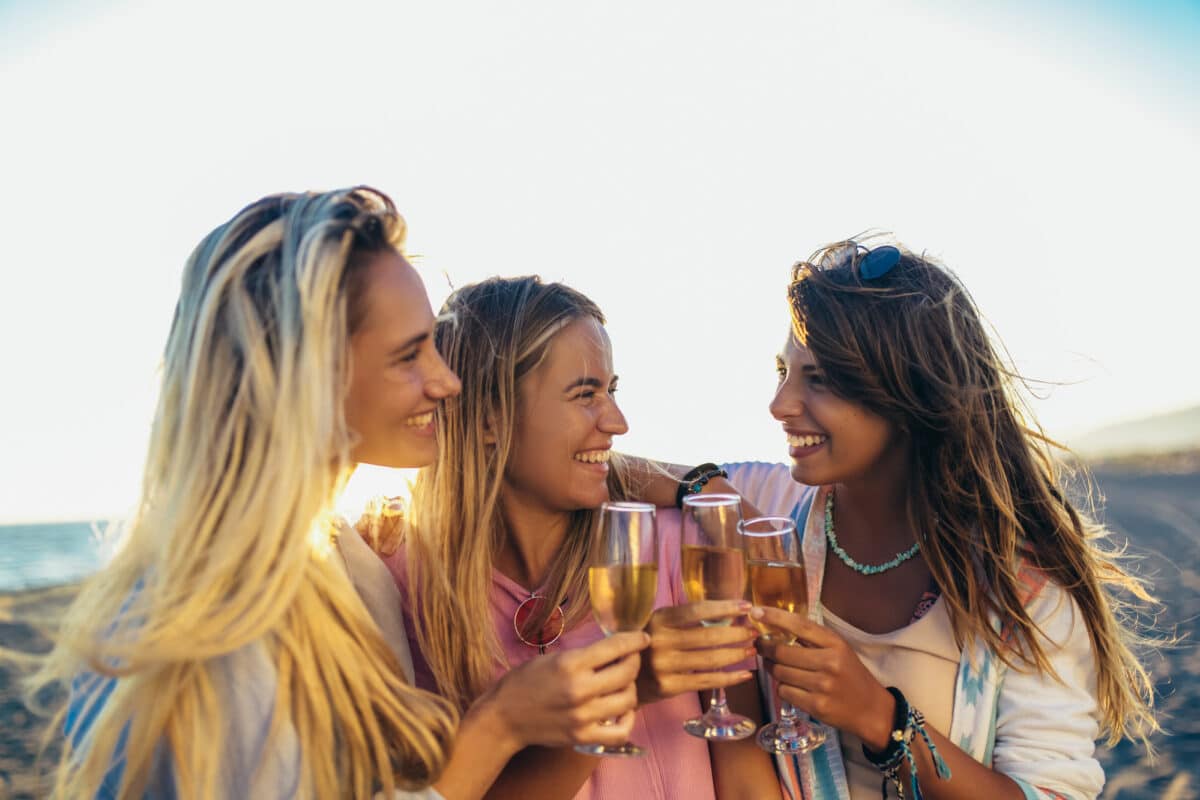 For a truly unforgettable experience, immerse yourselves in a rustic weekend getaway surrounded by the natural beauty and charm of the Green Mountain State.
Vermont offers an array of cozy cabin rentals that provide the perfect setting for your bachelorette party.
Picture you and your closest friends nestled in a quaint cabin, sipping on locally crafted beverages while sharing stories and laughter around a crackling bonfire under the starry night sky.
The sense of belonging and camaraderie will be palpable as you create memories that will last a lifetime.
During the day, explore Vermont's picturesque landscapes with hikes through lush forests or leisurely strolls along serene lakeshores.
As evening falls, gather around for bonfire nights filled with delicious s'mores, heartfelt conversations, and perhaps even some impromptu sing-alongs to your favorite tunes.
With its enchanting scenery and warm hospitality, Vermont is sure to provide an idyllic backdrop for your bachelorette party – one that fosters connection, relaxation, and celebration among friends who feel like family.
2. Farm-to-Table Dining Experiences
You'll be over the moon with the delightful farm-to-table dining experiences that await you and your besties in this picturesque region.
Vermont is known for its farm-fresh cuisine, so you'll have many options when planning your bachelorette party.
From culinary workshops to artisanal cheese tastings, there's something for everyone in your group to enjoy.
Not only will you get to sample some delicious local fare, but you'll also support small businesses and sustainable practices – a win-win situation!
Culinary Workshops: Sign up for a hands-on cooking class at one of Vermont's acclaimed cooking schools or farms, where you can learn about seasonal ingredients and techniques while preparing a scrumptious meal together.
Artisanal Cheese Tasting: Visit local creameries and farms offering cheese-making demonstrations, followed by tastings of their delectable products – perfect for pairing with wine or cider!
Farm Tours & Dinners: Many Vermont farms offer guided tours and farm-to-table meals in stunning settings, allowing you to immerse yourselves in the local food culture while enjoying breathtaking views.
Gather your besties for an unforgettable bachelorette party with gastronomic adventures that'll leave lasting memories.
Cheers to good friends, good food, and gorgeous Vermont scenery!
a. Wine and Brewery Tours
Satisfy your thirst for adventure and local libations by embarking on wine and brewery tours with your closest friends in the stunning Green Mountain State.
Vermont is known for its picturesque landscapes, excellent craft beers, and unique wine from cold-hardy grapes. 
As you explore Vermont vineyards and breweries together, you'll bond over delicious beverages and create lasting memories surrounded by awe-inspiring natural beauty.
One of the best ways to experience Vermont's thriving beverage scene is to plan a day visiting local wineries and breweries offering wine tastings and beer tasting events.
As you hop from one destination to another with your favorite people by your side, you'll enjoy sampling exquisite flavors while getting an authentic taste of Vermont's vibrant culture.
So raise a toast to friendship, love, and laughter as you embark on this unforgettable bachelorette party adventure in the enchanting Green Mountain State!
3. Pampering Spa Retreats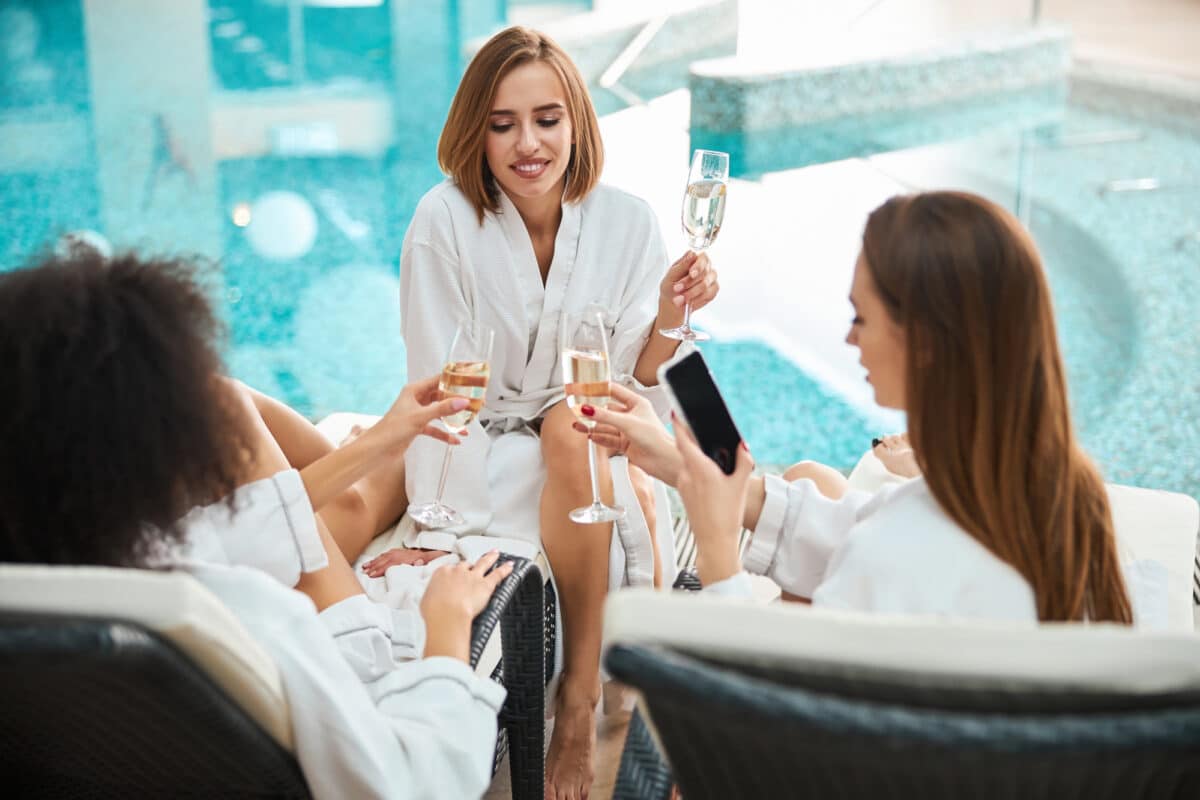 You deserve some serious pampering during your Vermont bachelorette getaway, so why not indulge in a luxurious spa retreat?
Feel tension melt away with relaxing massages and rejuvenate your skin with delightful facials.
You'll be glowing inside and out as you celebrate this special time with your besties in the beautiful Green Mountain State.
a. Relaxing Massages
Indulge in rejuvenating massages with your besties, creating unforgettable memories while pampering yourselves in a serene environment.
Vermont offers an array of spas and wellness centers that provide relaxing and therapeutic massage experiences for you and your group to indulge in during your bachelorette party getaway.
Picture yourself surrounded by the natural beauty of the Green Mountains or nestled within the quaint charm of small-town Vermont as skilled therapists work their magic on your tired muscles.
Many delightful destinations throughout Vermont also offer tranquil yoga classes and aromatherapy sessions to complement your massage experience.
From calming lavender to invigorating peppermint, these essential oils will help you unwind further as you breathe deeply and find inner peace.
As you stretch, strengthen, and balance with your friends during a peaceful yoga session, you'll forge even deeper bonds that will last a lifetime.
So go ahead – embrace this opportunity for relaxation, self-care, and quality time spent with those who matter most at one of Vermont's exquisite massage havens.
b. Rejuvenating Facials
There's no better way to give your skin a radiant, youthful glow than by treating yourself and your friends to luxurious facials during your unforgettable getaway.
Vermont is home to several top-notch spas that offer rejuvenating facial treatments, perfect for pampering the bride-to-be and her squad. 
Not only will you be indulging in some much-needed relaxation, but you'll also be discovering glowing skin secrets and reaping the facial treatment benefits.
Stoweflake Mountain Resort & Spa: Located in picturesque Stowe, this spa offers a variety of facial treatments using organic products that cater to all skin types.
Signature Organic Facial: A customized treatment to nourish and revitalize your skin.
Age Corrective Facial: Targeting fine lines and wrinkles, this treatment uses natural ingredients like bamboo and coconut for a youthful appearance.
Clear Skin Probiotic Facial: Ideal for those with acne-prone or congested skin, this detoxifying treatment helps restore balance and clarity.
Topnotch Resort: Nestled in the Green Mountains of Stowe, Topnotch Spa provides an array of luxurious facials tailored to meet each individual's needs.
HydraFacial MD®: This non-invasive treatment cleanses, exfoliates, extracts impurities, and hydrates the skin for immediate results.
Vitamin C Brightening Facial: Boost collagen production while brightening your complexion with this antioxidant-rich treatment.
Sensitive Skin Soother: Calm redness and inflammation with soothing botanicals specifically designed for sensitive skin.
The Essex Resort & Spa: Situated near Burlington, The Essex offers unique farm-to-table inspired facials using locally sourced ingredients from their gardens.
Honey Lavender Hydration Facial: Replenish dry or dehydrated skin with honey-infused products combined with calming lavender.
Green Mountain Anti-Aging Facial: Harness the power of Vermont's natural ingredients like maple and blueberries to fight signs of aging.
Vermont Herbal Purifying Facial: Detoxify and purify your skin with a blend of herbs, fruits, and vegetables for a refreshed complexion.
So gather your girls and embark on a journey to uncover the secrets behind glowing skin while bonding over some much-needed pampering.
After all, there's nothing quite like sharing the experience of rejuvenating facials with your closest friends in the beautiful setting of Vermont.
4. Outdoor Adventures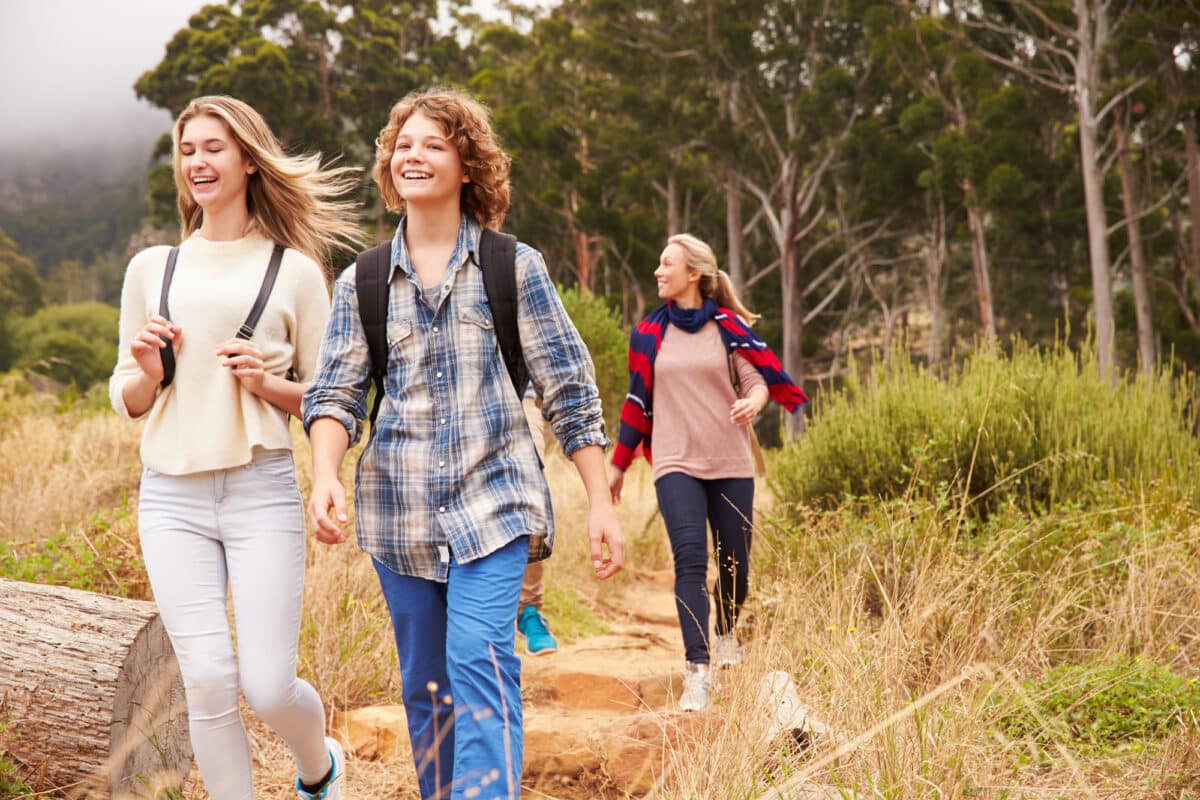 Ready to explore Vermont's breathtaking outdoors during your bachelorette party?
Venture out on scenic hiking trails and nature walks.
Lush forests and stunning vistas'll surround you.
Then, make a splash with kayaking and paddleboarding adventures on pristine lakes and rivers.
You'll create unforgettable memories with your besties in the Green Mountain State.
a. Hiking and Nature Walks
Craving some fresh air and adventure with your besties?
Look no further than scenic hikes and nature walks for the ultimate bonding experience! 
Vermont is home to a vast array of breathtaking trails that will challenge you physically and provide you with ample opportunities for scenic picnics and wildlife spotting.
Gather your crew, lace up those hiking boots, and embark on an unforgettable outdoor adventure through the Green Mountain State.
One must-visit hiking destination in Vermont is Camel's Hump State Park, which boasts a distinctive summit shaped like a camel's hump – hence the name. 
The park offers various trails catering to different skill levels, so even if some members of your bachelorette party are new to hiking, they can still enjoy this beautiful landscape.
Another great option is Mount Mansfield, the highest peak in Vermont.
Here, hike through lush forests filled with vibrant foliage before reaching stunning panoramic views at the summit.
And don't forget about Moss Glen Falls in Stowe – a perfect spot for a leisurely nature walk ending with an awe-inspiring waterfall as your backdrop.
So grab your friends, pack those trail snacks (and maybe a bottle of bubbly), and create lasting memories while exploring all of Vermont's natural beauty!
b. Kayaking and Paddleboarding
After exploring the beautiful hiking trails and reconnecting with nature, it's time to embark on a thrilling water adventure.
Vermont offers some of the best kayaking and paddleboarding experiences that will leave you and your bachelorette crew rejuvenated and exhilarated.
Get ready to make a splash with sunset paddles on Lake Champlain or take part in SUP yoga classes for an unforgettable bonding experience.
You'll feel an incredible sense of belonging as your group glides through the serene waters surrounded by Vermont's stunning landscape.
No matter your skill level or preferences, paddling together will surely create memories that will last a lifetime.
Final Thoughts
So, say goodbye to those boring bachelorette party ideas and hello to the ultimate Vermont extravaganza!
You'll be creating memories that'll last a lifetime with everything from wine-fueled escapades to soothing spa retreats.
Trust us, your friends will be begging for an invite to this epic celebration.
So, plan the most sensational bachelorette party Vermont has ever seen.
It's time to live it up in the Green Mountain State!