Are you ready to embark on an unforgettable journey of pre-wedding festivities in the heart of the Evergreen State, Washington?
This enchanting corner of the Pacific Northwest, known for its diverse landscapes and vibrant cities, is about to add a dose of excitement, novelty, and charm to your bachelorette party plans.
From the energetic rhythms of Seattle's nightlife, to the serenity of the San Juan Islands; from the adventurous hiking trails of Mount Rainier, to the blossoming vineyards of the Yakima Valley, Washington is a treasure trove of unforgettable experiences waiting to be discovered.
Whether you are an urban chic, an adventure enthusiast, a nature lover, or a wine connoisseur, Washington's eclectic mix offers the perfect blend of celebration, relaxation, and adventure for every bachelorette party.
So, gather your girlfriends, don your party gear, and join us as we navigate the exciting, laughter-filled, and unforgettable world of bachelorette party planning in Washington.
Hold on tight, ladies – we're in for a truly remarkable journey!
1. Wine Tasting in Woodinville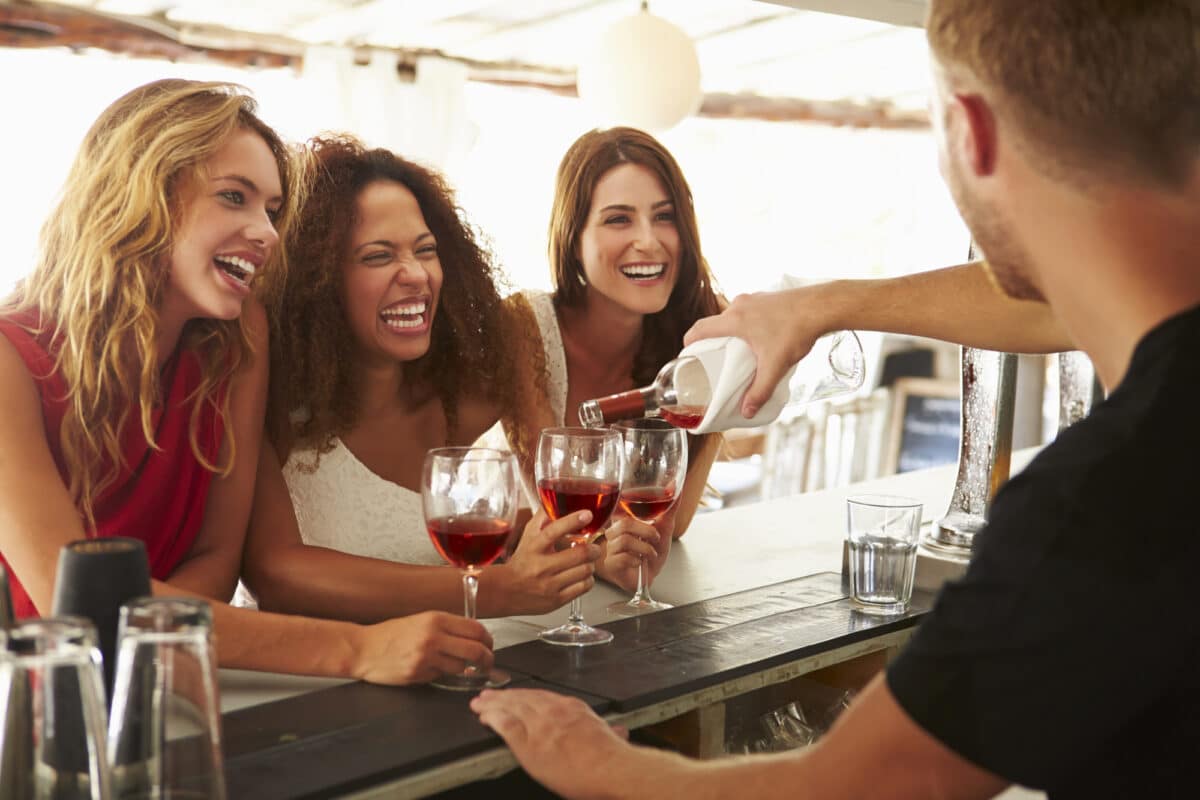 For a classy affair, consider indulging in Woodinville's exquisite wine tasting experiences.
Just a short drive from Washington, this charming town boasts over 100 wineries and tasting rooms, making it an ideal destination for your bachelorette party.
Gather your closest friends and spend the day sipping on some of the finest wines that Washington has to offer while bonding over shared memories and exciting plans for the future.
With so many Woodinville wineries to choose from, you're sure to find the perfect spot to suit everyone's tastes.
Make your bachelorette party truly unforgettable by booking one-of-a-kind wine pairing experiences at some of the most renowned establishments in Woodinville.
Learn about different grape varieties and how they can complement various dishes as expert sommeliers guide you through each pour.
As you sample delicious bites paired perfectly with each glass, relish in that warm feeling of belonging – knowing that you are surrounded by loved ones who are there to celebrate with you every step of the way toward your big day.
So raise a toast to friendship, love, and new beginnings at Woodinville's enchanting wineries – creating cherished moments that will last a lifetime.
2. Spa Weekend in Leavenworth
Indulging in a spa weekend at Leavenworth is a fantastic way to unwind and bond with your gal pals.
This charming Bavarian-themed village nestled in the heart of the Cascade Mountains offers relaxation, rejuvenation, and plenty of fun activities for an unforgettable bachelorette party experience.
Not only will you get to pamper yourselves with luxurious treatments, but you'll also have the chance to explore this picturesque town's unique offerings.
Choose from a variety of top-notch spas offering massages, facials, body wraps, and more. 
Stroll through specialty boutiques and gift shops featuring handcrafted items and local products.
Savor delicious German-inspired dishes at one of Leavenworth's many restaurants.
Take advantage of nearby hiking trails or river rafting if you're seeking adventure.
As you indulge in self-care at one of Leavenworth's premier spas, remember that there are few moments in life when we can truly disconnect from our daily routines and simply enjoy time spent with friends.
So gather your girls for a weekend filled with laughter, relaxation, incredible food (hello Bavarian cuisine!), unique shopping experiences, and memories that will last a lifetime.
Your bachelorette party in Leavenworth promises an experience unlike any other; come join us here among the mountains!
3. Nightlife in Seattle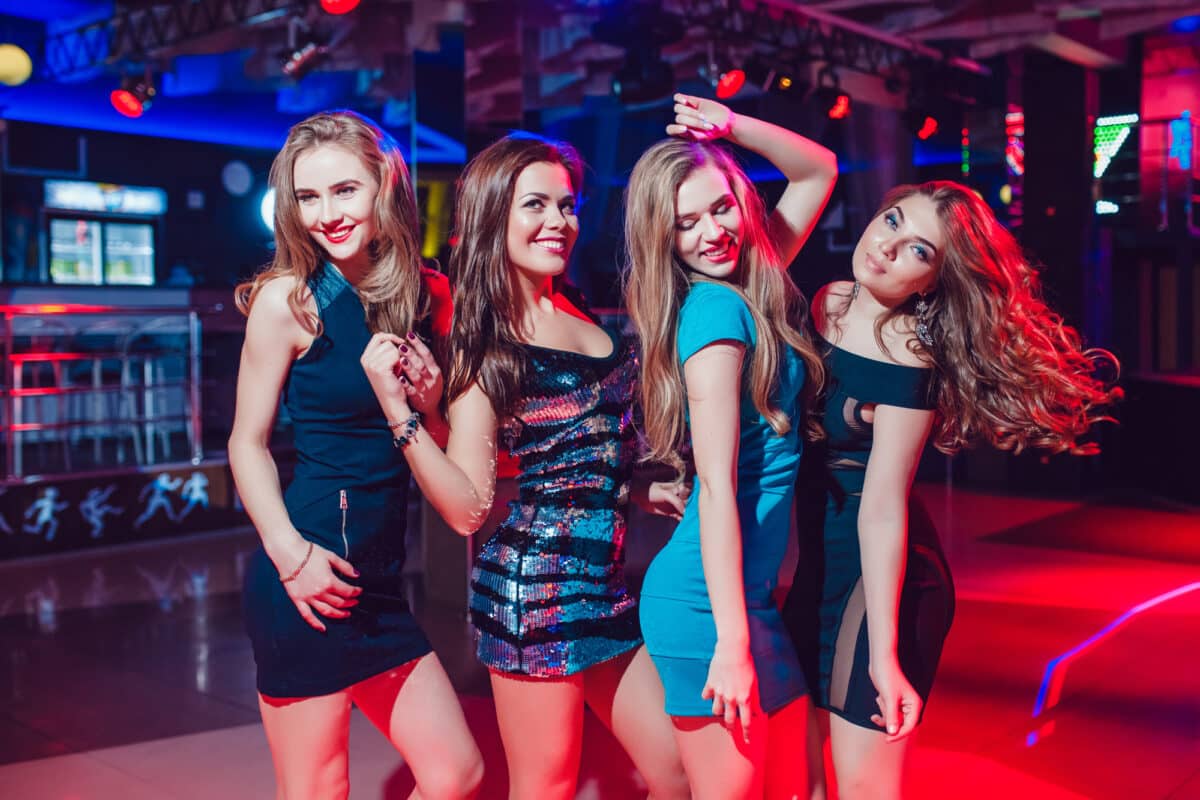 Now let's dive into Seattle's vibrant nightlife scene, where you and your crew can dance the night away, sip on craft cocktails, and make unforgettable memories together.
Start your evening by discovering some of Seattle's speakeasies, hidden gems that transport you back to the Prohibition era.
Head to Knee High Stocking Co., a cozy spot nestled behind an unassuming door in Capitol Hill.
Or venture into Bathtub Gin & Co., located in a former boiler room beneath an alleyway – just look for the wooden door with a small brass plaque.
These clandestine bars offer intimate settings, perfect for sharing stories and laughter as expert mixologists concoct unique libations that cater to each of your tastes.
After experiencing the charm of Seattle speakeasies, elevate your bachelorette party experience by visiting some of the city's trendy rooftop lounges.
Mbar boasts panoramic views of downtown Seattle, Lake Union, and the Space Needle while offering delectable Mediterranean-inspired cuisine and cocktails crafted from locally sourced ingredients.
If you're looking for something more casual yet equally stunning, head over to The Nest at Thompson Seattle Hotel.
Here you'll find plush seating areas surrounded by fire pits and lush greenery as you revel in breathtaking views of Puget Sound and Elliott Bay – all while sipping on handcrafted drinks made with seasonal fruits and herbs.
No matter which rooftop lounge or speakeasy bar you choose to visit during your bachelorette party escapades in Seattle, rest assured that you'll create lasting bonds with your friends as you celebrate this special moment in time together amidst these remarkable venues.
b. Outdoor Adventure in the San Juan Islands
You'll feel like you've stepped into a magical realm when exploring the San Juan Islands, an enchanting archipelago that offers endless opportunities for outdoor adventure and bonding with your besties.
From luxurious tents with cozy beds to rustic yurts nestled among towering trees, there are numerous options for accommodations that will help turn your bachelorette party into an unforgettable experience.
As you step out of your dreamy abode, prepare for a day full of laughter and heart-pumping excitement on kayaking excursions through crystal-clear waters teeming with marine life.
Paddle alongside playful seals, curious otters, and maybe even catch a glimpse of majestic orcas while creating memories that will last a lifetime.
The San Juan Islands offer an extraordinary backdrop for reconnecting with nature and each other – don't forget to capture those Instagram-worthy moments along the way!
As you watch the sun set over these idyllic islands after a day filled with adventure, you'll know without a doubt that this bachelorette getaway was truly one for the books.
c. Art and Culture in Tacoma
Immerse yourselves in Tacoma's vibrant art scene and rich culture for a sophisticated bachelorette getaway that'll leave you inspired and invigorated.
Begin your day with a museum exploration at the Museum of Glass, where you can watch live glassblowing demonstrations and marvel at stunning glass sculptures.
Continue your artistic journey by visiting the Tacoma Art Museum, which showcases an impressive collection of contemporary and classic pieces from local artists as well as international masters.
In the evening, dress up for a night out at one of Tacoma's historic theaters.
Catch a captivating performance at the Pantages Theater or Rialto Theater, both known for their exquisite architecture and diverse lineups featuring everything from Broadway shows to ballet performances.
Afterward, discuss your favorite moments over dinner at one of Tacoma's many trendy restaurants or wine bars.
This art-filled bachelorette party will not only create lasting memories but also foster a sense of belonging among friends who share a love for creativity and culture.
Final Thoughts
So, what are you waiting for?
Get your gal pals together and start planning the ultimate bachelorette party in Washington!
Don't miss out on creating unforgettable memories with your bride tribe.
Whether it's wine tasting or exploring the great outdoors, you're sure to have a blast celebrating the bride-to-be.
Cheers to lifelong friendships and new adventures!