Maid of honor speeches hold a special place in the hearts of brides and wedding guests. One unique way to express the bond between the maid of honor and the bride is through poetry.
A well-crafted poem not only adds a touch of eloquence and emotion to the speech but also helps to celebrate and cherish the friendship shared between the two individuals.
Incorporating a poem into a maid of honor speech doesn't need to be a daunting task.
With a myriad of examples to choose from, a personalized and heartfelt poem can help evoke emotion while encapsulating the essence of the bride and maid of honor's relationship.
Ranging from famous poets to contemporary writers, there are several options available to best suit the tone and theme of the wedding.
Key Takeaways
Wedding poems can elevate maid of honor speeches through eloquence and emotion
A variety of poets and styles offer opportunities for personalization
Poetry allows the maid of honor to emphasize the depth of her friendship with the bride
Types of Wedding Poems
Traditional Poems
They express love, commitment, and the joy of marriage, making them perfect for the bride's special day.
Many maids of honor choose classic poets such as William Shakespeare, Elizabeth Barrett Browning, and Lord Byron, whose works convey deep emotion and are widely recognized.
A few examples of popular traditional wedding poems include "Sonnet 116" by Shakespeare and "How Do I Love Thee?" by Elizabeth Barrett Browning.
Contemporary Poems
Contemporary wedding poems often reflect modern themes and relationships, offering fresh perspectives on love and marriage.
They appeal to brides who prefer a more current, less traditional take on wedding poetry.
Popular contemporary poets include Maya Angelou, Mary Oliver, and Margaret Atwood, whose works often celebrate connection, individuality, and self-discovery.
Examples of well-loved contemporary wedding poems are "Touched by an Angel" by Maya Angelou and "Wild Geese" by Mary Oliver.
Humorous Poems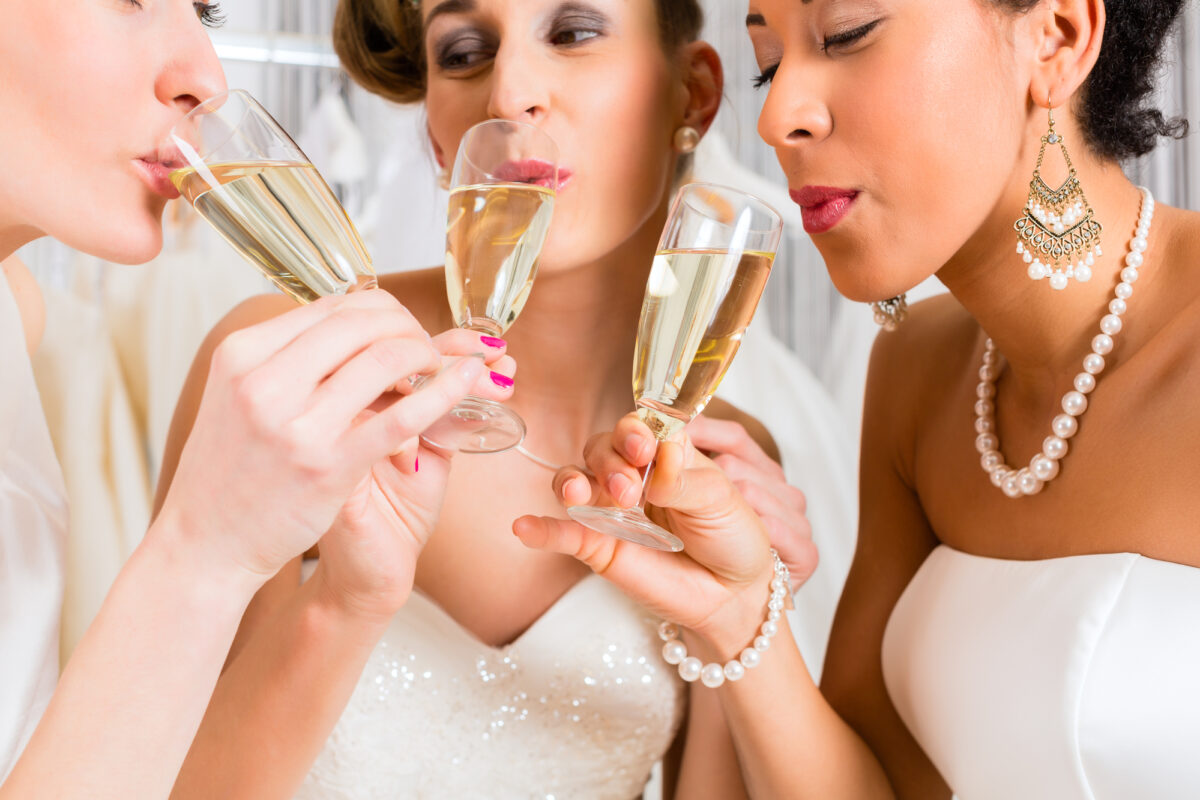 These funny verses might poke fun at the trials and tribulations of marriage or playfully highlight the quirks of the bride and groom's relationship.
When choosing a humorous poem for the maid of honor speech, it's important to select one that is tasteful and appropriate for the occasion.
An example of a lighthearted, amusing poem is "Yes, I'll Marry You, My Dear" by Pam Ayres.
Personalized Poems
By incorporating personal anecdotes, shared memories, and inside jokes, the maid of honor can create a unique, heartfelt tribute to her friend.
Crafting a personalized poem may require a bit more effort, but the result can be incredibly moving and memorable for both the bride and the wedding guests.
One approach to creating a personalized poem is to use a mixture of rhymed and unrhymed verse, focusing on capturing the essence of the bride and the bond shared between her and the maid of honor.
Famous Poets for Wedding Poems
Elizabeth Barrett Browning
Elizabeth Barrett Browning was a renowned English poet of the Victorian era.
Her love poems, including the famous sonnet "How Do I Love Thee?", make perfect readings for a maid of honor to bride wedding speech.
In this poem, Browning enumerates different ways she loves her partner, addressing deep and unconditional love.
E.E. Cummings
E.E. Cummings, an American poet known for his distinct style, also wrote compelling love poems that blend well into a wedding ceremony.
One of his most popular poems, "I carry your heart with me (I carry it in)", speaks about the interconnectedness of two souls, making it a fitting choice for a bridesmaid to recite.
Rumi
Rumi, a 13th-century Persian poet and philosopher, explored the themes of love and spiritual connection in his works.
His poem "This Marriage" is a lovely piece to incorporate into a wedding, as it celebrates love and unity and speaks about the infinite depth of that connection:
Mignon McLaughlin
Mignon McLaughlin was an American journalist and author known for her wit and wisdom.
She wrote valuable insights on love and marriage which, though not traditional poems, can be shared during a wedding speech.
Maid of Honor Speech Structure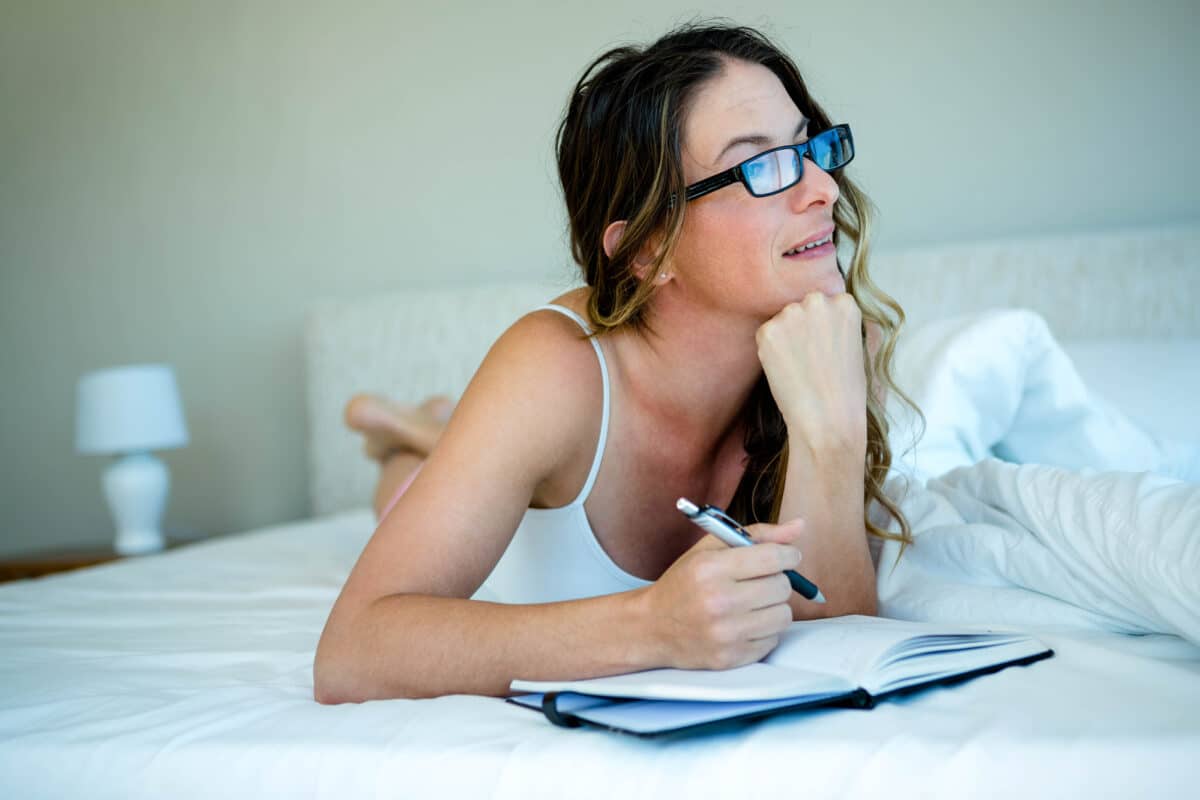 Opening
A successful maid of honor speech begins with an engaging opening that captures the audience's attention and sets the tone for the message you want to convey.
You can start your speech by introducing yourself and your relationship with the bride.
Don't forget to express your gratitude for being chosen as the bride's maid of honor and for the opportunity to give a speech.
For instance:
"Good evening, everyone. My name is [Your Name], and I have the honor of being the maid of honor for [Bride's Name]. We have been friends for over a decade, and I am truly grateful to be part of her special day."
Body
The body of your maid of honor speech should focus on three main aspects:
A story or anecdote about the bride: Share a heartwarming or funny story that highlights the bride's character, personal qualities, or values. Be sure that the story is appropriate for all guests, and avoid sharing any embarrassing or overly personal details.
Compliments and well-wishes for the couple: Speak about the qualities that make the bride and her partner a perfect match. Highlight the love, admiration, and respect that you see between them. Express your optimism for their future, and share words of encouragement and support.
For example:
"[Bride's Name] and [Groom's Name], you complement each other perfectly. Your love for each other shines through in every interaction, and it is evident that you are truly meant to be together. I am confident that you will face life's challenges as a united front, drawing strength from your shared love and commitment."
Incorporate tradition: If applicable, you can briefly mention any cultural, religious, or family traditions that have been incorporated into the wedding ceremony to provide a personal touch and create a sense of connectedness with your audience.
Conclusion
Conclude your maid of honor speech by offering a final piece of advice or words of wisdom.
You can use quotes, sayings, or personal insights to inspire the couple as they embark on their new journey together. Then, invite everyone to join you in a heartfelt toast to the newlyweds.
For example:
"As [Bride's Name] and [Groom's Name] embark on this new journey together, I'd like to share a quote that I believe captures the essence of a successful marriage: 'Love does not consist of gazing at each other, but in looking outward together in the same direction.' (Antoine de Saint-Exupéry)"
"Now, please raise your glasses and join me in toasting to a lifetime of love, happiness, and adventure for [Bride's Name] and [Groom's Name]. Cheers!"
Incorporating Poems in the Speech
Selecting the Right Poem
The poem should reflect the love story between the bride and groom, as well as your friendship with the bride.
You may opt for a sweet and heartfelt poem that highlights the bond you share, or a light and humorous piece that brings laughter to the occasion.
Keep in mind that this moment should be a memorable one, so select a poem that will inspire and celebrate the bride and groom's union.
Some ideas for selecting the right poem:
Look for poems about friendship, sisterhood, and love.
Seek inspiration from bridesmaid or matron of honor speeches you've heard or read online.
Use your personal experiences with the bride as a starting point for finding a poem.
Integrating the Poem in the Speech
Once you have chosen the perfect poem, the next step is seamlessly integrating it into your maid of honor speech. Here are some tips on how to do that:
Introduce the poem: Provide a brief introduction to the poem, explaining why you chose it and how it relates to the bride and groom's love story.
Read the poem: Clearly and slowly recite the poem, allowing the words to resonate with the audience. Make eye contact with the bride and groom, as well as the other guests, to create a deeper connection.
Reflect on the poem: After reading the poem, share a personal anecdote or memory related to the theme of the poem. This reflection should illustrate your friendship with the bride and the impact she has had on your life.
Connect back to the bride and groom: End your speech by tying the poem back to the couple's relationship, highlighting their love, dedication, and happiness together.
Emphasizing the Friendship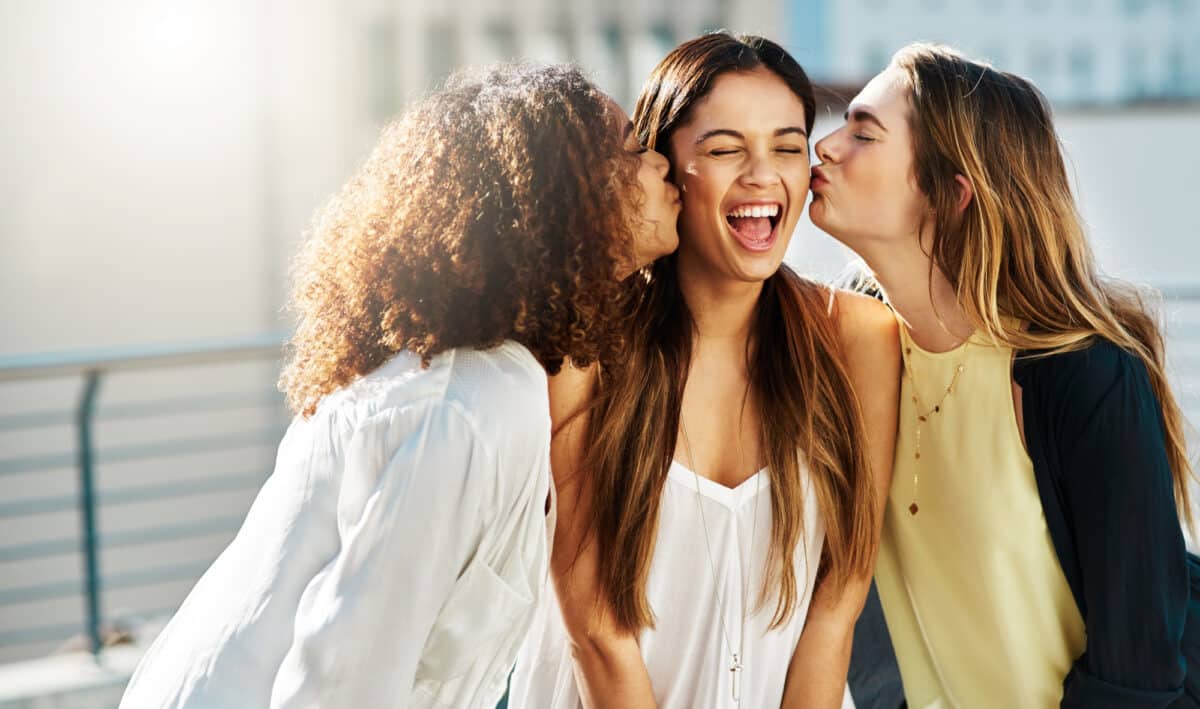 Celebrate the Couple
The bond between a bride and her maid/matron of honor goes beyond the role of a simple bridal party member.
It is a connection rooted in trust, friendship, and shared memories that span a lifetime.
It is crucial to not only highlight the Maid/Matron of Honor's gratitude for the bride in the wedding poem but also to emphasize the importance of the couple's love and marriage.
In a formal tone, the poem could express the Maid/Matron of Honor's admiration for the couple and the promises they make as husband and wife.
Including mentions of happy memories and the journey they've had together helps paint a vivid picture while also speaking to the strength of their friendship.
Maid-Matron of Honor
The relationship between the bride and her maid/matron of honor often goes beyond a mere friendship and signifies a deep bond between them, embodying trust and loyalty.
This must be reflected in the wedding poem, in lines that discuss the maid/matron of honor's feelings of gratitude for being an essential part of the bride's wedding planning process and the event itself.
The poem should aim to showcase the significant attributes of the maid/matron of honor, such as her supportiveness during the wedding planning process and her unwavering commitment to the bride as she steps into a new chapter of her life.
Love and Happiness
The Maid of Honor's poem should remind the bride and the audience of the love and happiness that they share as the bride's chosen confidante.
Emphasizing the beautiful journey that the bride has embarked on, and how her bond with her husband will strengthen and grow, the poem reflects the hope and happiness that the future holds for them.
Mentioning the bride's role as a best friend and family member encapsulates the essence of the poem, focusing on the love and support that the two share.
Personalizing Wedding Poems
Creating the Poem
To create a unique and heartfelt poem, consider reflecting on the journey you've shared together, the funny moments, and the inspiration you've drawn from her.
Convey your message using simple language and genuine emotions, and don't hold back on expressing your support.
Examples of personalized phrases or lines within the poem may include:
"I'm blessed to share this day with you"
"Raise your glass to new beginnings"
"With laughter and love, our journey continues"
Inspiration and Support
When writing a personalized wedding poem, draw inspiration from your shared experiences, memories, and the qualities you admire in the bride.
These elements will help you create a poem that is not only heartfelt but also true to your friendship.
Acknowledging the support and guidance you've received from her, as well as the present and future promises you hold, ensures the poem resonates deeply.
Consider using the following lines or concepts in your poem:
"I'll always be here to guide you"
"Our friendship, an eternal bond"
"A toast to love and laughter"
Wedding Poem Keepsakes
Print and Frame
A wedding poem keepsake is a sentimental and creative way to celebrate the couple's lifetime of love.
Unique and personal, these printed wedding poems can be beautifully framed, making them timeless gifts for the bride.
Feel free to choose a heartfelt poem or verse that truly captures the essence of the couple's future together and their commitment to a lifetime of happiness.
A well-chosen poem will evoke heartfelt emotions, bringing tears of joy and a strong sense of the couple's happily ever after.
By framing the poem, you can ensure that this keepsake will be a lasting reminder of the special bond between the bride and her maid of honor throughout their life together.
Wedding Album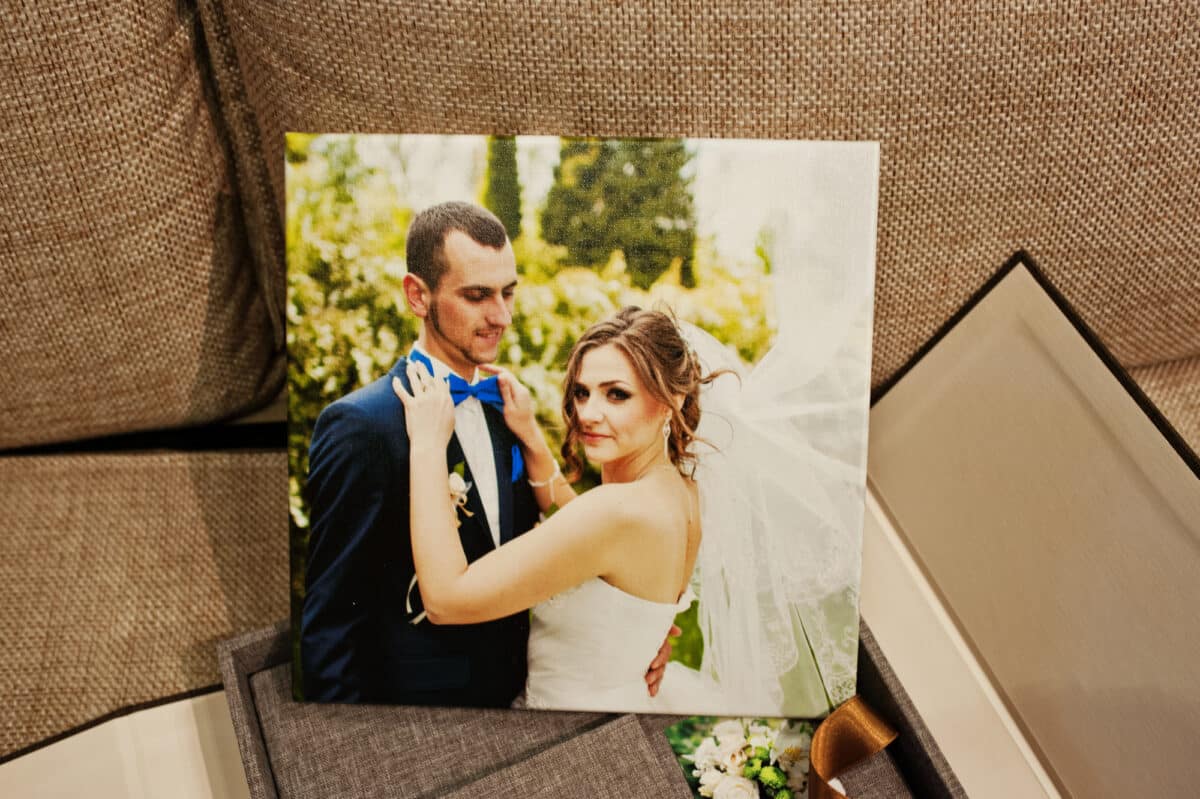 This timeless keepsake is perfect for preserving memories of their special day, and incorporating a sentimental poem dedicated to the bride's life together with her spouse adds a personal touch.
When selecting a wedding poem, be sure to choose one that speaks to the bride's heart and conveys her dreams for the future.
Use beautiful typography and design elements to enhance the poem's presentation, ensuring it becomes a treasured part of the couple's wedding album.