While your wedding ceremony is undoubtedly a joyous occasion, it can also be nerve-wracking. There are so many decisions to make, and you want everything to be perfect.
One of the most important choices you'll make is what kind of readings you'll have during the ceremony.
If you're not religious or hoping to create a ceremony that reflects your unique values, you may be wondering where to turn for inspiration.
Luckily, plenty of beautiful non-religious readings can add meaning to your ceremony. Here are just a few of our favorites:
Non-Religious Readings from Novels & Plays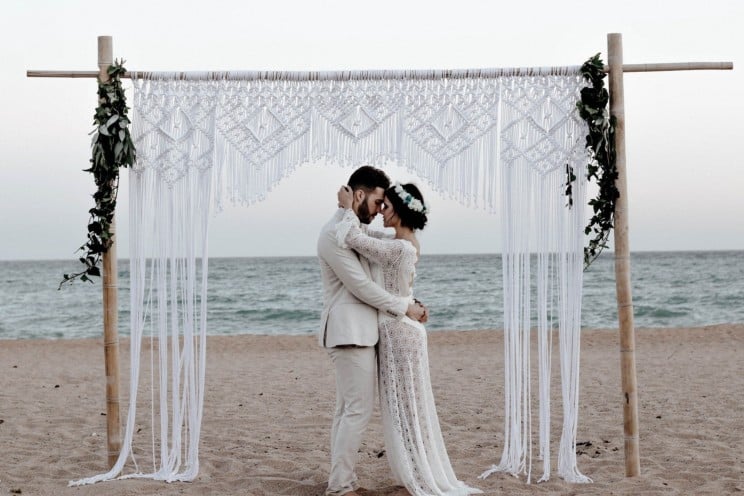 "From Beginning to End" by Robert Fulghum
The symbolic vows that you are about to make are a way of saying to one another, "You know all those things we've promised and hoped and dreamed—well, I meant it all, every word."
Look at one another and remember this moment in time.
Before this moment you have been many things to one another—acquaintance, friend, companion, lover, dancing partner, and even teacher, for you have learned much from one another in these last few years.
Now you shall say a few words that take you across a threshold of life, and things will never quite be the same between you.
For after these vows, you shall say to the world, this—is my husband, this—is my wife.
"Captain Corelli's Mandolin" by Louis De Bernieres
Love is a temporary madness, it erupts like volcanoes and then subsides. And when it subsides, you have to make a decision.
You have to work out whether your roots have so entwined together that it is inconceivable that you should ever part. Because this is what love is.
Love is not breathlessness, it is not excitement, it is not the promulgation of promises of eternal passion, it is not the desire to mate every second minute of the day, it is not lying awake at night imagining that he is kissing every cranny of your body.
No, don't blush, I am telling you some truths. That is just being "in love," which any fool can do.
Love itself is what is left over when being in love has burned away, and this is both an art and a fortunate accident.
"One Hundred Years of Solitude" by Gabriel García Márquez
Madly in love after so many years … they enjoyed the miracle of loving each other as much at the table as in bed, and they grew to be so happy that even when they were two worn-out old people they kept on blooming like little children and playing together like dogs.
"Jasper Jones" by Craig Silvey
A photograph couldn't ever tell its story. It's like something you have to live to understand.
One of those freak collisions of fizzing meteors and looming celestial bodies and floating debris and one single beautiful red ball that bursts into your life and through your body like an enormous firework.
Where things shift into focus for a moment, and everything makes sense.
And it becomes one of those things inside you, a pearl among sludge, one of those big exaggerated memories you can invoke at any moment to peel away a little layer of how you felt, like a lick of ice cream.
The flavor of grace.
"Cyrano de Bergerac" by Edmond Rostand
"She is a mortal danger to all men.
She is beautiful without knowing it, and possesses charms that she's not even aware of.
She is like a trap set by nature – a sweet perfumed rose in whose petals Cupid lurks in ambush!
Anyone who has seen her smile has known perfection. She instills grace in every common thing and divinity in every careless gesture.
Venus in her shell was never so lovely, and Diana in the forest never so graceful as my Lady when she strides through Paris!"
"David Copperfield" by Charles Dickens
"She was more than human to me. She was a Fairy, a Sylph, I don't know what she was – anything that no one ever saw, and everything that everybody ever wanted.
I was swallowed up in an abyss of love in an instant.
There was no pausing on the brink; no looking down, or looking back; I was gone, headlong, before I had sense to say a word to her."
"Dangerous Liaisons" by Choderlos de Laclos
"Now, I'm not going to deny that I was aware of your beauty. But the point is, this has nothing to do with your beauty.
As I got to know you, I began to realise that beauty was the least of your qualities.
I became fascinated by your goodness. I was drawn in by it. I didn't understand what was happening to me.
And it was only when I began to feel actual, physical pain every time you left the room that it finally dawned on me: I was in love, for the first time in my life.
I knew it was hopeless, but that didn't matter to me. And it's not that I want to have you.
All I want is to deserve you. Tell me what to do. Show me how to behave. I'll do anything you say."
"The Portrait of a Lady" by Henry James
"It has made me better loving you … it has made me wiser, and easier, and brighter.
I used to want a great many things before, and to be angry that I did not have them.
Theoretically, I was satisfied. I flattered myself that I had limited my wants. But I was subject to irritation; I used to have morbid sterile hateful fits of hunger, of desire.
Now I really am satisfied, because I can't think of anything better."
"The Amber Spyglass" by Philip Pullman
"I will love you forever; whatever happens.
Till I die and after I die, and when I find my way out of the land of the dead, I'll drift about forever, all my atoms, till i find you again…
I'll be looking for you, every moment, every single moment. And when we do find each other again, we'll cling together so tight that nothing and no one'll ever tear us apart.
Every atom of me and every atom of you… we'll live in birds and flowers and dragonflies and pine trees and in clouds and in those little specks of light you see floating in sunbeams…
and when they use our atoms to make new lives, they won't just be able to take one, they'll have to take two, one of you and one of me, we'll be joined so tight…"
"The Bridge Across Forever" by Richard Bach
"A soulmate is someone who has locks that fit our keys, and keys to fit our locks.
When we feel safe enough to open the locks, our truest selves step out and we can be completely and honestly who we are; we can be loved for who we are and not for who we're pretending to be.
Each unveils the best part of the other. No matter what else goes wrong around us, with that one person we're safe in our own paradise.
Our soulmate is someone who shares our deepest longings, our sense of direction.
When we're two balloons, and together our direction is up, chances are we've found the right person. Our soulmate is the one who makes life come to life."
Non-Religious Wedding Readings from Poems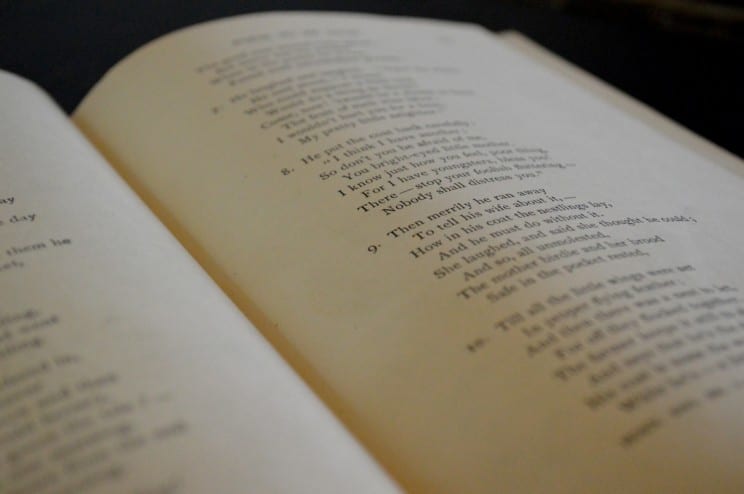 "Untitled" by R.M Drake
You will be the clouds
and I will be the sky.
You will be the ocean
and I will be the shore.
You will be the trees
and I will be the wind.
Whatever we are, you and I
will always collide.
"Buried Light" by Beau Taplin
Home is not where
you are from
It is where
you belong
Some of us
travel the whole
world to find it.
Others,
find it in a person.
"A Vow" by Wendy Cope
I cannot promise to never be angry;
I cannot promise always to be kind.
You know what you are taking on, my darling
It's only at the start that love is blind.
And yet I'm still the one you want to be with
And you're the one for me – of that I'm sure.
You are my closest friend, my favourite person,
The lover and the home I've waited for.
I cannot promise that I will deserve you
From this day on. I Hope to pass the test.
I love you and I want to make you happy.
I promise I will do my very best.
"Scaffolding" by Seamus Heaney
Masons, when they start upon a building,
Are careful to test out the scaffolding;
Make sure that planks won't slip at busy points,
Secure all ladders, tighten bolted joints.
And yet all this comes down when the job's done
Showing off walls of sure and solid stone.
So if, my dear, there sometimes seem to be
Old bridges breaking between you and me
Never fear. We may let the scaffolds fall
Confident that we have built our wall.
"I Promise You" by Myriah
I can't promise you
That dark clouds
Will never hover
Over our lives Or that the future
Will bring us many rainbows.
I can't promise you that
Tomorrow will be perfect
Or that our lives will be easy.
I can promise you my everlasting
Devotion, my loyalty, my respect,
And my unconditional love for a lifetime .
I can promise you that
I'll always be here for you,
To listen and to hold your hand,
And I'll do my best to make you happy,
And make you feel loved.
I can promise you that
I can see you through a crisis
And pray with you,
Dream with you,
Build with you,
And always cheer you on
And encourage you.
I can promise you that
I'll willingly be your protector,
Your adviser, your counselor,
Your friend, your family,
Your everything.
I promise you.
"Love" by Roy Croft
I love you
Not only for what you are,
But for what I am
When I am with you.
I love you,
Not only for what
You have made of yourself,
But for what
You are making of me.
I love you
For the part of me
That you bring out;
I love you
For putting your hand
Into my heaped-up heart
And passing over
All the foolish, weak things
That you can't help
Dimly seeing there,
And for drawing out
Into the light
All the beautiful belongings
That no one else had looked
Quite far enough to find.
"Love Sonnet 17" by Pablo Neruda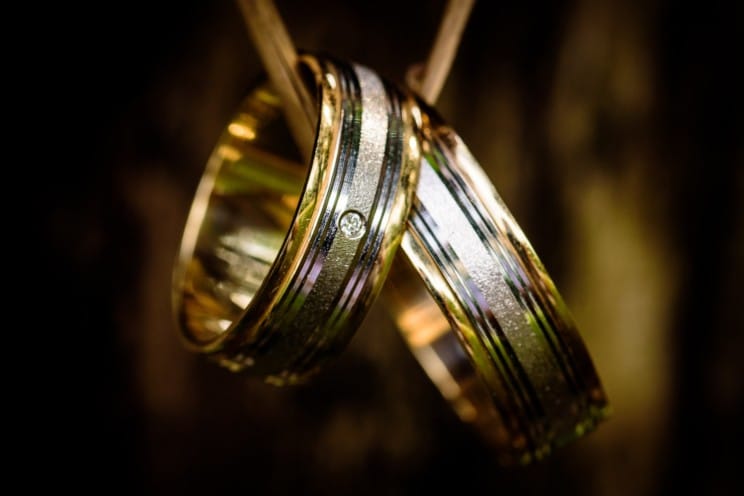 I love you without knowing how, or when, or from where,
I love you simply, without problems or pride:
I love you in this way because I don't know any other way of loving
but this, in which there is no I or you,
so intimate that your hand upon my chest is my hand,
so intimate that when I fall asleep it is your eyes that close.
"The Art of Marriage" by Wilferd A. Peterson
The little things are the big things. It is never being too old to hold hands.
It is remembering to say "I love you" at least once a day.
It is never going to sleep angry.
It is at no time taking the other for granted;
the courtship should not end with the honeymoon,
it should continue through all the years.
It is speaking words of appreciation and demonstrating
gratitude in thoughtful ways.
It is not expecting the husband to wear a halo or the wife to have wings of an angel.
It is not looking for perfection in each other.
It is cultivating flexibility, patience, understanding and a sense of humor.
It is having the capacity to forgive and forget.
It is giving each other an atmosphere in which each can grow.
It is finding room for the things of the spirit.
It is a common search for the good and the beautiful. It is establishing a relationship in which the independence is equal, dependence is mutual and the obligation is reciprocal.
It is not only marrying the right partner, it is being the right partner.
"Always" by Lang Leav
You were you
and I was I;
we were two
before our time
I was yours,
before I knew
and you have always
been mine too.
"How Do I Love Thee" by Elizabeth Barrett Browning
How do I love thee? Let me count the ways.
I love thee to the depth and breadth and height
My soul can reach, when feeling out of sight
For the ends of Being and ideal Grace.
I love thee to the level of every day's
Most quiet need, by sun and candlelight.
I love thee freely, as men strive for Right;
I love thee purely, as they turn from Praise.
I love with a passion put to use
In my old griefs, and with my childhood's faith.
I love thee with a love I seemed to lose
With my lost saints,—I love thee with the breath,
Smiles, tears, of all my life!—and, if God choose,
I shall but love thee better after death.
"Love's Philosophy" by Percy Bysshe Shelley
The fountains mingle with the river,
And the rivers with the ocean;
The winds of heaven mix forever
With a sweet emotion;
Nothing in the world is single:
All things by a law divine
In another's being mingle—
Why not I with thine?
See, the mountains kiss high heaven,
And the waves clasp one another;
No sister flower could be forgiven
If it disdained its brother;
And the sunlight clasps the earth,
And the moonbeams kiss the sea;
What are all these kissings worth,
If thou kiss not me?
"Untitled" by Christina Rossetti
What is the beginning? Love.
What the course. Love still.
What the goal. The goal is Love.
On a happy hill
Is there nothing then but Love?
Search we sky or earth
There is nothing out of Love
Hath perpetual worth;
All things flag but only Love,
All things fail and flee;
There is nothing left but Love
Worthy you and me.
Non-Religious Wedding Readings from Films & TV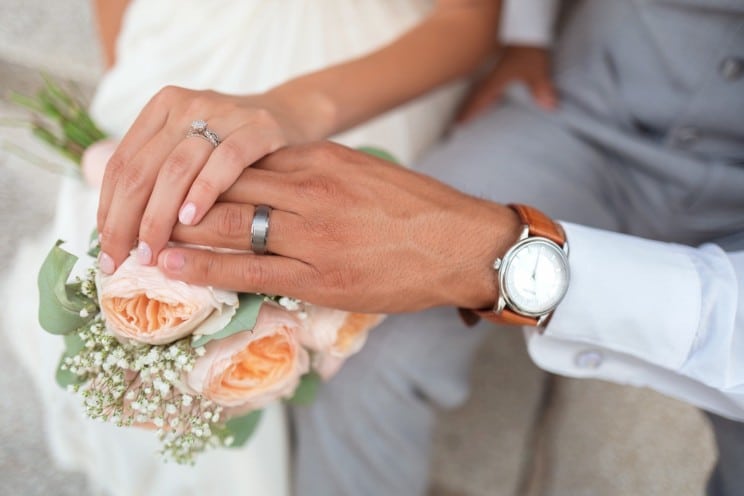 "The Wedding Singer"
I want to make you smile whenever you're sad. Carry you around when your arthritis is bad. All I want to do is grow old with you.
I'll get your medicine when your tummy aches. Build you a fire if the furnace breaks.
Oh it could be so nice, growing old with you. I'll miss you, Kiss you, Give you my coat when you are cold.
Need you, Feed you, Even let you hold the remote control. So let me do the dishes in our kitchen sink.
Put you to bed if you've had too much to drink. I could be the man who grows old with you. I want to grow old with you.
"Friends"
For so long I wondered if I would ever find my prince, my soulmate. Then three years ago, at another wedding, I turned to a friend for comfort.
And instead, I found everything that I'd ever been looking for my whole life.
And now here we are with our future before us, and I only want to spend it with you, my prince, my soulmate, my friend.
"Sex and the City"
His hello was the end of her endings.
Her laugh was their first step down the aisle.
His hand would be hers to hold forever.
His forever was as simple as her smile.
He said she was what was missing.
She said instantly she knew.
She was a question to be answered.
And his answer was "I do."
"Boy Meets World"
She taught me how to dance. She was always talking about these crazy things and I never understood a word she said.
All I understood was that she was the girl I sat up every night thinking about, and when I'm with her I feel happy to be alive.
Like I can do anything. Even talk to you like this. So that's, that's what I feel is love… When I'm better because she's here…
"Frozen"
We're not saying you can change them, 'cuz people don't really change
We're only saying that love's a force that's powerful and strange
People make bad choices if they're mad, or scared, or stressed
Throw a little love their way (throw a little love their way) and you'll bring out their best
True love brings out their best!
"The Notebook"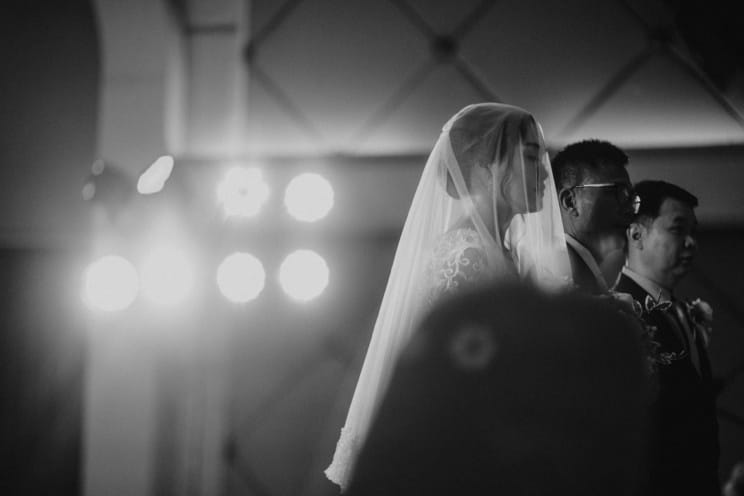 "I am nothing special; just a common man with common thoughts, and I've led a common life.
There are no monuments dedicated to me and my name will soon be forgotten.
But in one respect I have succeeded as gloriously as anyone who's ever lived: I've loved another with all my heart and soul; and to me, this has always been enough."
"The Wedding Singer"
"I want to make you smile whenever you're sad,
carry you around when your arthritis is bad.
All I want to do is grow old with you.
I'll get your medicine when your tummy aches,
Build you a fire if the furnace breaks,
Oh it could be so nice, growing old with you.
I'll miss you,
Kiss you,
Give you my coat when you are cold,
Need you,
Feed you,
Even let you hold the remote control.
So let me do the dishes in our kitchen sink,
Put you to bed if you've had too much to drink,
I could be the man who grows old with you,
I want to grow old with you."
"Buffy the Vampire Slayer"
"When I say, 'I love you,' it's not because I want you or because I can't have you.
It has nothing to do with me. I love what you are, what you do, how you try. I've seen your kindness and your strength. I've seen the best and the worst of you.
And I understand with perfect clarity exactly what you are. You're a hell of a woman. You're the one."
"Grey's Anatomy"
"Today's the day my life begins. All my life I've been just me. Just a smart mouth kid.
Today I become a man. Today I become a husband. Today I become accountable to someone other than myself. Today I become accountable to you.
To our future. To all the possibilities that a marriage has to offer. Together, no matter what happens, I'll be ready. For anything. For everything.
To take on life, to take on love. To take on possibility and responsibility. Today Izzie Stevens, our life together begins. And I for one can't wait."
"When Harry Met Sally"
"I love that after I spend a day with you,
I can still smell your perfume on my clothes.
And I love that you are the last person I want to talk to before I go to sleep at night.
And it's not because it's New Year's Eve.
I came here tonight because when you realise you want to spend the rest of your life with somebody,
You want the rest of your life to start as soon as possible."
Non-Religious Wedding Readings from Children's Books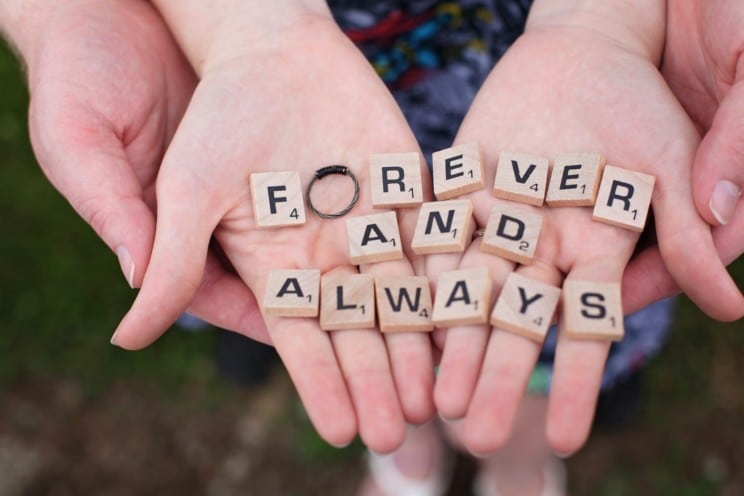 "Your Personal Penguin" by Sandra Boynton
I like you a lot
You're funny and kind
So let me explain
What I have in mind.
I want to be Your Personal Penguin
I want to walk right by your side
I want to be Your Personal Penguin
I want to travel with you far and wide.
Wherever you go, I'll go there too
Here and there and ev'rywhere
And always with you.
I want to be Your Personal Penguin
From now on.
"Winnie the Pooh" by A. A. Milne
"If you live to be a hundred, I want to live to be a hundred minus one day, so I never have to live without you. It's so much more friendly with two."
Some Things Go Together by Charlotte Zolotow
"Pigeons with park
Stars with dark
Sand with sea
and you with me.
Hats with heads
Pillows with beds
Sky with blue
and me with you."
"This Lullaby" by Sarah Dessen
"No relationship is perfect, ever. There are always some ways you have to bend, to compromise, to give something up in order to gain something greater…
The love we have for each other is bigger than these small differences. And that's the key.
It's like a big pie chart, and the love in a relationship has to be the biggest piece. Love can make up for a lot."
"The Little Prince" by Antoine de Saint-Exupery
"She is more important than all the hundreds of you other roses: because it is she that I have watered;
because it is she that I have put under the glass globe;
because it is she that I have sheltered behind the screen;
because it is for her that I have killed the caterpillars;
because it is she that I have listened to, when she grumbled, or boasted, or even sometimes when she said nothing.
Because she is my rose."
"The Little Yellow Leaf" by Carin Berger
"And then, high up on an icy branch, a scarlet flash, one more leaf, holding tight. 'You're here,' cried the little yellow leaf.
'I am,' said the little scarlet leaf. 'Like me,' said the little yellow leaf. Neither spoke. Finally…
'Will you?' asked the little scarlet leaf. 'I will,' said the little yellow leaf. And, one two three, they let go, and soared…"
"The Velveteen Rabbit" by Margery Williams
"It doesn't happen all at once," said the Skin Horse.
"You become. It takes a long time. That's why it doesn't happen often to people who break easily, or have sharp edges, or who have to be carefully kept.
Generally, by the time you are Real, most of your hair has been loved off, and your eyes drop out and you get loose in the joints and very shabby.
But these things don't matter at all, because once you are Real you can't be ugly, except to people who don't understand."
"Oh, The Places You'll Go" by Dr. Seuss
"Congratulations!
Today is your day.
You're off to Great Places!
You're off and away!
You have brains in your head.
You have feet in your shoes
You can steer yourself
any direction you choose."
"The Secret Garden" by Frances Hogdson Burnett
"One of the strange things about living in the world is that it is only now and then one is quite sure one is going to live forever and ever and ever.
One knows it sometimes when one gets up at the tender solemn dawn-time and goes out and stands alone and throws one's head far back and looks up and up and watches the pale sky slowly changing and flushing and marvellous unknown things happening until the East almost makes one cry out and one's heart stands still at the strange unchanging majesty of the rising of the sun—which has been happening every morning for thousands and thousands of years.
One knows it then for a moment or so.
And one knows it sometimes when one stands by oneself in a wood at sunset and the mysterious deep gold stillness slanting through and under the branches seems to be saying slowly again and again something one cannot quite hear, however much one tries.
Then sometimes the immense quiet of the dark blue at night with the millions of stars waiting and watching makes one sure; and sometimes a sound of far-off music makes it true; and sometimes a look in someone's eyes."
"I Like You" by Sandol Stoddard Warburg
"I like you because you know where I'm ticklish
And you don't tickle me there except just a little tiny bit sometimes
But if you do, then I know where to tickle you too
You know how to be silly – that's why I like you."
Non-Religious Wedding Readings from Songs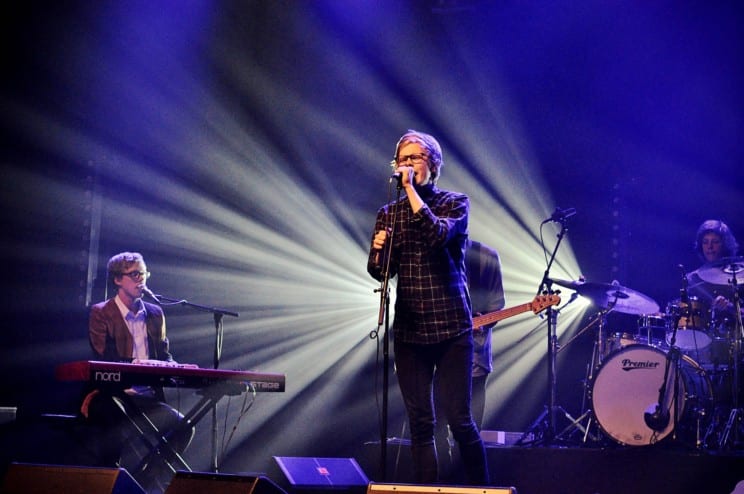 "Better Together" by Jack Johnson
Love is the answer, at least for most of the questions in my heart.
Like: "Why are we here?", "And where do we go?",
"And how come it's so hard?"
It's not always easy,
And sometimes life can be deceiving
I'll tell you one thing:
It's always better when we're together.
"My Love is Your Love" by Whitney Houston
If tomorrow is judgement day,
And I'm standing on the front line,
And the Lord asks me what I did with my life,
I will say I spent it with you.
"Purify Me" by India Arie
Easy like a Sunday morning,
Like an angel calling,
He taking me all in,
I'm embracing him with my skin,
Like a glimmer of light,
Like a vision of life,
And he's so perfect I couldn't picture him if I tried.
"I Choose You" by Sara Bareilles
There was a time when I would have believed them
If they told me that you could not come true
Just love's illusion
But then you found me
And everything changed
And I believe in something again.
My whole heart
Will be yours forever
This is a beautiful start
To a lifelong love letter
Tell the world that we finally got it all right
I choose you
I will become yours and you will become mine
I choose you
I choose you
We are not perfect we'll learn from our mistakes
And as long as it takes I will prove my love to you
I am not scared of the elements I am under-prepared,
But I am willing
And even better
I get to be the other half of you.
"I Love You Because" by Jim Reeves
I love you because you understand, dear
Every single thing I try to do
You're always there to lend a helping hand, dear
I love you most of all because you're you
No matter what the world may say about me
I know your love will always see me through
I love you for the way you never doubt me
But most of all I love you 'cause you're you
I love you because my heart is lighter
Every time I'm walking by your side
I love you because the future's brighter
The door to happiness opened wide.
"Fool For You" by John Butler Trio
So I stepped up to the plate to a place I thought I'd never be
So I'm thanking you today because of you I am now me
Cold days them dark and blue when ran was our only friend
For all that we've been through and will go through again
For that I say,
I will come and I will stand
and I will live my life beside you
I'm a proud, a proud man, but all the same I'm
I'm just a fool, I'm a fool for you
I'm a fool, I'm a fool for you.
"Mirrors" by Justin Timberlake
'Cause I don't wanna lose you now. I'm looking right at the other half of me
The vacancy that sat in my heart is a space that now you hold.
Show me how to fight for now
And I'll tell you, baby, it was easy,
Coming back into you once I figured it out.
You were right here all along. It's like you're my mirror. My mirror staring back at me.
I couldn't get any bigger, with anyone else beside of me.
And now it's clear as this promise, that we're making two reflections into one.
'Cause it's like you're my mirror My mirror staring back at me, staring back at me.
"There Will Be Time" by Mumford and Sons, featuring Baaba Maal
But in the cold light I live to love and adore you
It's all that I am, it's all that I have
In the cold light I live, I only live for you
It's all that I am, it's all that I have
"The Book of Love" by Stephin Merritt, featuring The Magnetic Fields
The book of love is long and boring. No one can lift the damn thing. It's full of charts and facts, some figures and instructions for dancing.
But I, I love it when you read to me. And you, You can read me anything.
The book of love has music in it. In fact, that's where music comes from. Some of it is just transcendental, Some of it is just really dumb.
But I, I love it when you sing to me. And you, You can sing me anything.
The book of love is long and boring, And written very long ago. It's full of flowers and heart-shaped boxes, And things we're all too young to know.
But I, I love it when you give me things. And you, You ought to give me wedding rings.
Final Thoughts
We hope you've enjoyed our roundup of non-religious wedding readings for your ceremony!
Whether you're looking for something funny, romantic, or inspiring, these readings will add a special touch to your big day.
So, go ahead and choose your favorite – after all, it's your wedding.