As you walk down the aisle, surrounded by loved ones and friends, the joy and magic of your wedding day will fill the air, creating memories that will last a lifetime.
But amidst the whirlwind of emotions, laughter, and tears, there's one small yet powerful detail that can make your special day even more memorable: personalized wedding favors.
These unique tokens of appreciation are more than just pretty little gifts; they're tiny treasures that tell a story, carrying a touch of your personality and love in every detail.
In this blog post, I'll explore the myriad benefits of personalized wedding favors and reveal why they're worth considering for your big day. 
Adding a Personal Touch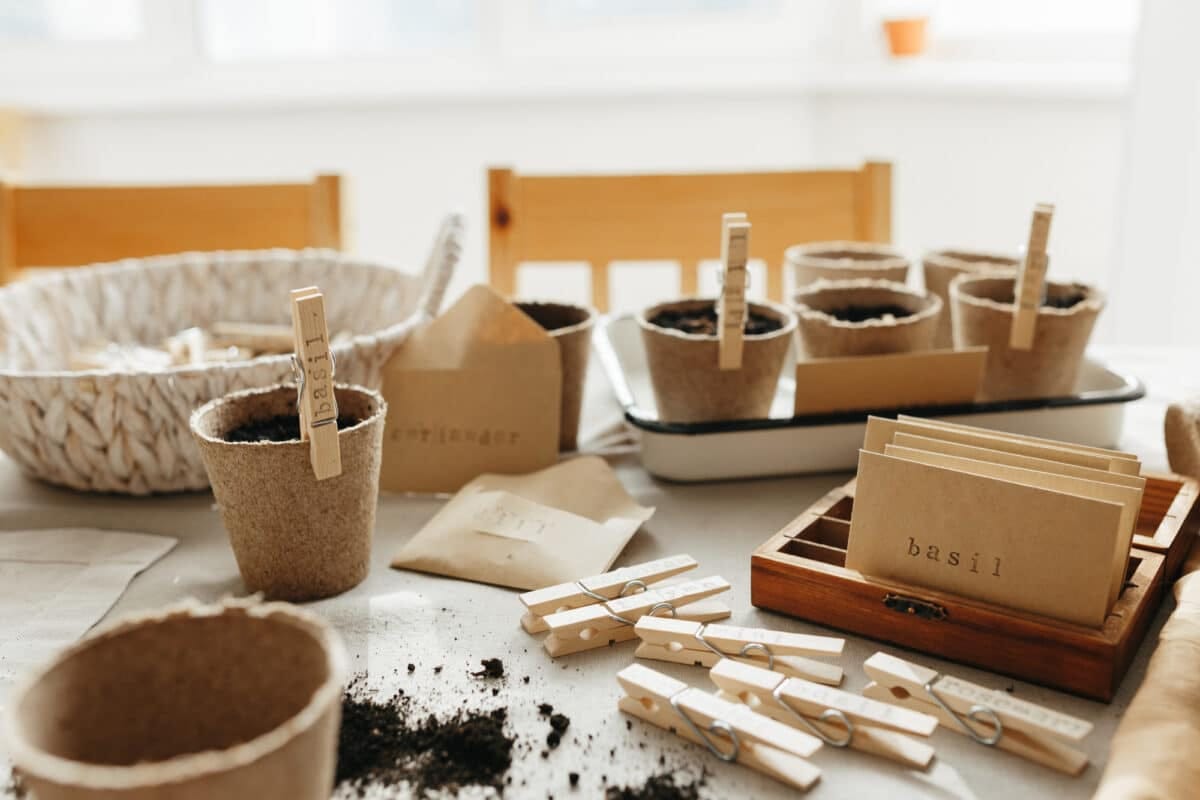 DIY vs. professional personalization is a debate that many couples face when deciding on their favors.
While DIY may seem affordable, it can also be time-consuming and stressful. Professional personalization ensures high-quality results without any added stress.
Customizing your wedding favors for cultural traditions is another way to add a personalized touch.
For example, if you come from a culture where tea ceremonies are common, consider gifting customized tea bags or teapots as favors. 
It's important to remember that personalization doesn't just mean putting names on items. It means creating something meaningful and memorable for your guests.
Whether it's incorporating colors that hold sentimental value or using materials sourced from special locations, there are endless ways to personalize your wedding favors.
Showcasing Your Style and Creativity
Choosing unique designs for your wedding favors is an opportunity to infuse your personality into every detail of your big day.
Whether incorporating DIY elements or selecting items that reflect your shared interests, customizing your favors allows you to express who you are as individuals and as a couple.
To help inspire you, here are four ideas for choosing unique designs:
Think about what makes you and your partner unique: Do you share a love for travel? Are you both avid readers? Incorporate these passions into your favor design.
Consider using local vendors: Sourcing from small businesses in the area where you're getting married not only supports the community but also ensures that nobody else will have the same favor as yours.
Get creative with presentation: Even if the actual favor itself isn't unusual, putting effort into how it's packaged and displayed can make all the difference.
Don't be afraid to mix and match: Combining different textures, colors, and materials can create a unique look.
Offering Practicality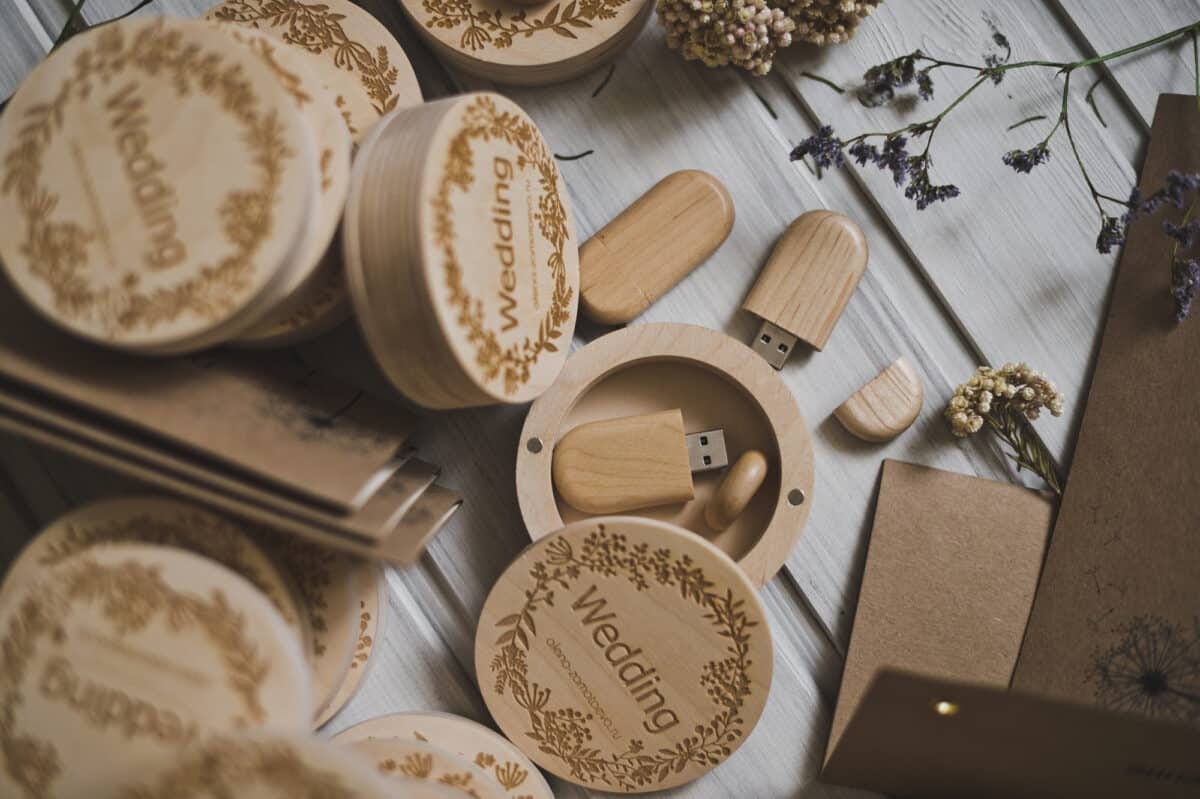 Practicality is a crucial aspect of wedding favors, as guests want to receive something they can use daily.
Offering practical favors shows thoughtfulness and helps minimize waste from items that may never be used again.
Eco-friendly options are becoming increasingly popular among couples looking for practical wedding favors.
Items like reusable tote bags made from recycled materials or natural soy candles make excellent eco-friendly choices. 
DIY ideas offer an affordable yet personalized option for those on a tight budget.
Consider creating homemade jams or chocolates in mason jars with custom labels featuring the couple's names and wedding dates.
Not only do these personalized touches add charm, but they also provide practical gifts that guests will love.
Enhancing Your Decor
If you're worried that incorporating personalized favors into your wedding décor may seem overwhelming or tacky, think again.
By choosing the right approach and working with a professional vendor, it's possible to create cohesive and memorable decorations that perfectly suit your big day.
While creating items yourself can save money, it also takes time and energy away from other aspects of planning.
Unless you have experience in crafting or design work, you may not be able to achieve the level of quality you desire. 
Another crucial consideration when selecting personalized wedding favor options is choosing matching items throughout your decor or choosing unique pieces instead.
Matching pieces can provide a sense of harmony and continuity, while unique elements help showcase individual style preferences and add variety to the overall atmosphere.
To get started brainstorming ideas for your customized wedding favors, consider these four suggestions:
Incorporate meaningful quotes or song lyrics onto small tokens like keychains or bookmarks.
Create custom cocktail napkins featuring monograms or personal messages.
Offer guests mini succulent plants as both table centerpieces and take-home gifts.
Personalize wine glasses with each guest's name using vinyl lettering.
With so many creative options available today, there's no limit to what you can do with personalized wedding favors. 
Customizing to Fit Your Budget
Many couples worry that the cost will exceed their budget when it comes to personalized wedding favors.
However, there are many ways to customize your favors without breaking the bank.
One option is to explore DIY options for your favors. With a little creativity and some crafting supplies, you can create unique and personalized gifts for your guests.
Consider making homemade candles or soaps with custom labels featuring your name and wedding date.
Or, create small jars filled with homemade jam or honey as a sweet treat for your guests.
Personalization doesn't have to come at a high price point.
By exploring DIY options and choosing practical yet thoughtful gifts, you can provide memorable keepsakes for your guests while staying within your budget.
Instead of viewing personalization as an added expense, think of it as an opportunity to show gratitude towards those who have shared in this special day with you.
Spreading the Love and Appreciation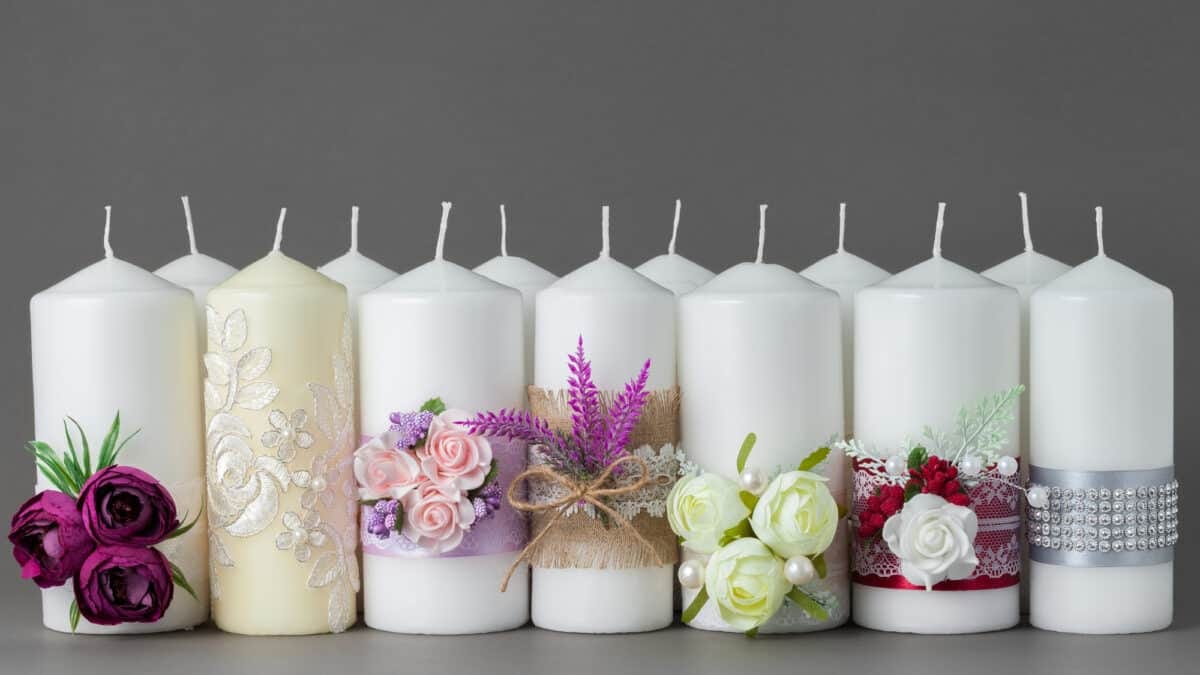 Personalized wedding favors are one of the most meaningful gestures you can offer your guests on this special day.
Not only do they show gratitude for their attendance, but they also add a memorable touch to your celebration.
Personalized wedding favors take the cake when it comes to unique gift ideas.
From engraved glassware to custom candles, there are endless options available that will leave a lasting impression on your guests.
These tokens of appreciation serve as a reminder of the happy occasion and represent the couple's personality and style.
One way to make these gifts even more personal is by adding a handwritten note expressing gratitude towards each guest individually.
This simple gesture goes a long way in making everyone feel valued and appreciated. 
Personalized wedding favors are an excellent way to thank your guests for sharing in the joy of your special day while leaving them with something unique and memorable.
It's not about how much money you spend on these gifts. Rather, it's about making every guest feel loved and appreciated through thoughtful gestures like hand-written notes or personalized favors.
Frequently Asked Questions
How Do Personalized Wedding Favors Differ From Traditional Wedding Favors?
From engraved glassware to customized chocolates or scented candles, there are endless possibilities.
The sentimental value of these favors is unmatched as they remind us of the special day long after it has passed. 
What Are Some Unique and Creative Ideas for Personalized Wedding Favors?
Remember, "it's the thought that counts," so why not put in extra effort to create something truly special for your guests?
A few ideas include handcrafted soap or candles with custom labels, potted plants or succulents as eco-friendly alternatives to traditional favors or even homemade jams or honey in cute jars tied with ribbon. 
These options will be memorable keepsakes for your guests and show your commitment to sustainability and personalization on your big day.
Are Personalized Wedding Favors More Expensive Than Traditional Favors?
By choosing to personalize your favors, you can save money while still adding a special touch that reflects your unique style and personality as a couple.
Plus, by putting in the effort yourself, you'll be satisfied knowing that your guests will truly appreciate the thought and care that went into each favor.
Can Personalized Wedding Favors Be Customized for Individual Guests?
Budget considerations can also come into play when deciding how much personalization is possible. 
Some couples opt for simpler designs that still allow for individualized touches, while others may have more room in their budget to go all out with unique and fully customized favors.
The level of customization depends on what the couple wants and what works best for their budget constraints.
How Do You Choose the Right Personalized Wedding Favor to Fit Your Wedding Theme?
If you're incorporating cultural traditions into your special day, consider DIY options like creating custom fortune cookies or making small jars of homemade jam using recipes passed down through generations.
By combining personal touches with meaningful gestures, you'll create gifts that reflect who you are and show appreciation for those who have joined in celebrating your love story.
Final Thoughts
Personalized wedding favors are a beautiful way to show your guests how much you appreciate their presence on your special day.
These favors differ from traditional ones, offering unique and creative ideas that showcase the couple's personalities and interests.
From customized wine bottles to engraved keychains, there is no limit to the creativity that can be put into these personalized gifts.
Contrary to popular belief, these favors do not have to break the bank either! 
Doing so will ensure that each guest leaves with something memorable that truly captures the essence of your big day.
So whether it's a rustic outdoor affair or an elegant ballroom celebration, personalize those favors and give your guests a little piece of love to take home with them.