So, you've got excellent taste, an eye for wedding-related design and you really want to work for yourself?
It's a popular time for people to start wondering how to start a wedding decorating business from home so that they can increase their income during these challenging times.
Starting a wedding décor business from home requires a great deal of planning.
Being part of the many citizens worldwide who lost their source of income due to the Covid 19 pandemic, I opted to take this direction of starting a home-based wedding decorating business since I have always had an eye for décor and desire to venture into this field.
You can opt to be a floral decorator, a cake decorator, or an expert in all manner of wedding decoration.
I've always loved design and organization, so I chose to look into starting a wedding décor company. I've given it a serious amount of thought over the past 6 months.
Steps for How to Start a Wedding Decoration Business from Home
The following steps will help in learning all of the requirements needed to start a wedding decorating business from home:
Step 1: Contact Any Relevant Authorities
These include contacting your city or town to determine any possible restrictions on home-based decoration business.
It is also crucial to contact your insurance provider about options for insuring your business.
Ensure you discuss liability insurance that covers your clients and vendors as well as insurance that covers you as well as your business.
Step 2: Register Your Business
Ensure you register your business with your state government and obtain a tax identification number. It's essential to keep your business operating legally and fully tax compliant.
Step 3: Create A Space in Your Home
Be ready to spare some space in your house to set-up your home-based wedding decorating business.
At a minimum, ensure that the space set has all communication lines that include a computer, a phone, desk spacious enough for you and your clients, storage solutions such as waste bins, and a great tip is to have a large table that will be used for assembling decorations.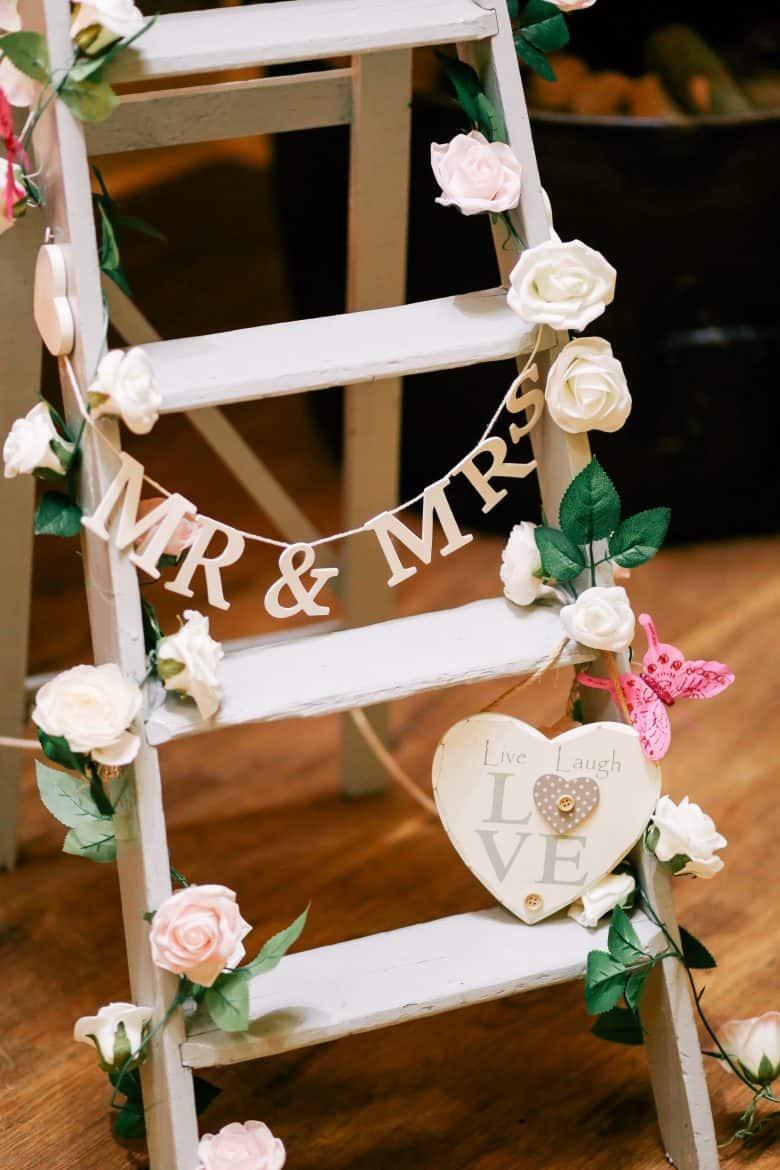 Step 4: Research On Types of Services Wedding Decorators Provide
Do thorough research on your direct local competitors in terms of services to remain on the current trends.
Keep up to date with modern trends and the level of quality that is being delivered.
Differentiate your business from your direct competitors by including labels on your decorations using your business logo and name.
This is the point where you determine the type of wedding decorating service you want to provide. These could include specializing in floral decoration, cake decoration, or even being an expert in all manner of wedding decoration.
Step 5: Come Up with A Business Name and Tagline of Your Home-Based Wedding Decorating Business
Your business's name and tagline play a vital role in identifying the type of business you are running.
Actions speak louder than words, and therefore, your clients will identify with your business quickly depending on how your business's name and its tagline are executed.
Try to make the two simpler but catchy in that your clients will be left with a wow-factor and trust you more in the service delivery.
You'll find our article all about creating catchy wedding business taglines very useful and inspiring.
Step 6: Work with A Graphic and Website Designer to Create an Identity for Your Business
When starting your home-based wedding decoration business, you need a logo, business cards, letterhead design, brochure, and a website.
All these services require a proficient graphic and website designer that you will work in handy.
Ensure each marketing piece your designer creates has your web address, email address, and phone numbers.
This makes it easier for clients to reach out to you when need be and provide referrals after a job well done.
Step 7: Develop A Plan for Marketing Your Business
Marketing is the foundation of any business. Through marketing, you can pitch your idea to potential clients, win them over, and eventually work with them.
Marketing activities include your networking with other professionals from various industries, creating a business site where you blog about wedding decorating topics, attending wedding trade shows, and offering seminars to brides or grooms-to-be.
Step 8: Find Reputable Vendors and Suppliers
It would help if you got the right vendors and suppliers for your home-based wedding decoration business.
Getting genuine vendors and suppliers could be challenging since many cons are out here in suppliers' names. By attending wedding trade shows, you can get the best vendors and suppliers to work with.
You can get reputable vendors and suppliers from your direct competitors as well, and from their business cards, you can tell what services they have specialized in delivering.
Do thorough research to settle for the best. Since you are starting, you need to deliver pure gold. This paves the way for repeat clients as well as referrals.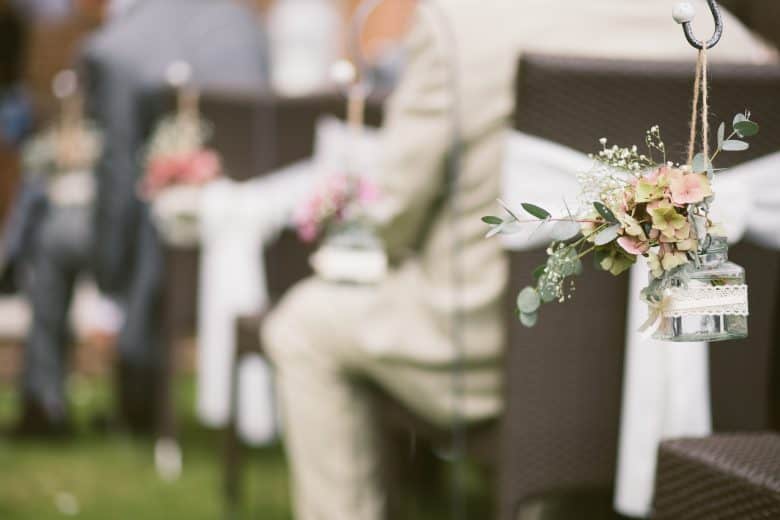 Step 9: Start A Portfolio
A portfolio is an important document when running a wedding decoration business from home since it includes pictures of wedding decorations you have done before.
Most clients want to see what you have done before, and this plays a crucial role in trusting your services.
During consultation meetings with your clients, always make sure you carry along with your portfolio so that they see the work you have done before. Always ensure it is updated.
You'll soon be an expert on knowing all about the different fabrics that can be used for wedding arches!
Step 10: Create A Contract
A contract is a requirement in that you will use it to solidify service agreements between you and your clients. Always ensure you carry a copy of a deal every time you are meeting a client.
The contract should include the date and time of the event, a clear description of the decorations being used for the event, the wedding theme, contact information for the couple, your business contact information, payment terms, liability clause, and cancellation policy.
Step 11: Schedule Appointments with Potential Clients
Schedule appointments with your clients in your home office to discuss the décor for their wedding.
Since it's a home-based wedding decoration, ensure you agree on the date and time to meet with your potential client so that you discuss the décor for their wedding.
Come up with a proposal and do a quotation that outlines the services you plan to provide. If the clients agree, then you offer them a contract that they must sign before rendering the services.