You've found your perfect partner, and now it's time to create the wedding of your dreams.
You've chosen the idyllic venue that makes your heart skip a beat every time you imagine saying "I do" there. 
The setting is stunning, but now comes the crucial task of selecting wedding decorations to complement and enhance its beauty, transforming it into a truly magical space.
The pressure is on to find the perfect balance between your style and the venue's unique atmosphere.
In this blog, I'll explore the secrets of marrying your decor choices with your venue's natural charm, creating an enchanting backdrop for your big day.
From the basics of color palettes and themes to the finer details of lighting and floral arrangements, we've got you covered.
Understanding Your Venue's Aesthetic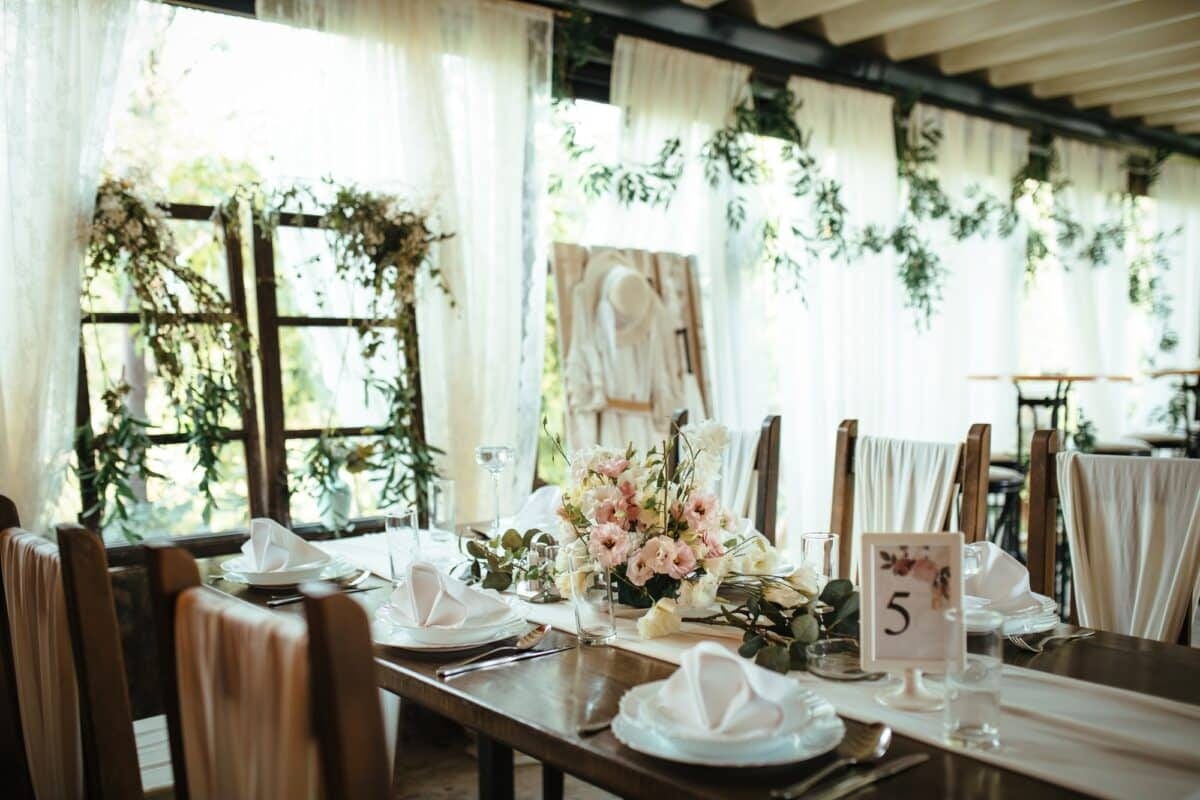 When planning your wedding decorations, understanding your venue's aesthetic is crucial.
After all, the decor you choose should complement and enhance the architectural details of your chosen location rather than detract from them.
One way to start is by looking at the color palettes used in the space. Are there any dominant hues that stand out?
Or perhaps subtle undertones that could inspire a complementary palette for your floral arrangements or table settings?
Incorporating Personal Touches
One way to add a personal touch is by using sentimental objects in your decor. This could include family heirlooms or items representing important milestones in your relationship.
For example, if you and your partner met while traveling abroad, consider incorporating souvenirs from that trip into your table centerpieces.
When choosing which personal touches to incorporate into your wedding decorations, remember to keep them cohesive with your venue's overall theme and style.
You want everything to complement each other rather than clash. Don't feel like you have to fill every inch of space with decoration – sometimes less is more.
Renting Vs. Buying Decorations
When choosing decorations for your wedding, one of your biggest decisions is whether to rent or buy them.
Both options have pros and cons, so it's essential to consider which will be best for your budget and needs.
Renting decorations can be a great way to save money on items you use only once. Rental companies often offer various decor styles and themes that match any venue.
However, keep in mind that rental costs can add up quickly if you need a lot of items or plan on using them for an extended period.
On the other hand, buying your decorations means you'll have complete control over the style and design of each piece.
You also won't have to worry about returning items on time or paying late fees. 
Renting might be more economical if you only want a few key pieces like table runners or centerpieces.
But if you want to create a unique look with lots of custom details, investing in your decor could be less expensive in the long run.
Hiring a Professional Decorator
Hiring a professional decorator may be the best solution if you're feeling overwhelmed or unsure about choosing the right wedding decorations for your venue.
While there are certainly benefits to DIY decorating, working with a seasoned expert can save you time and stress while ensuring that your vision is executed flawlessly.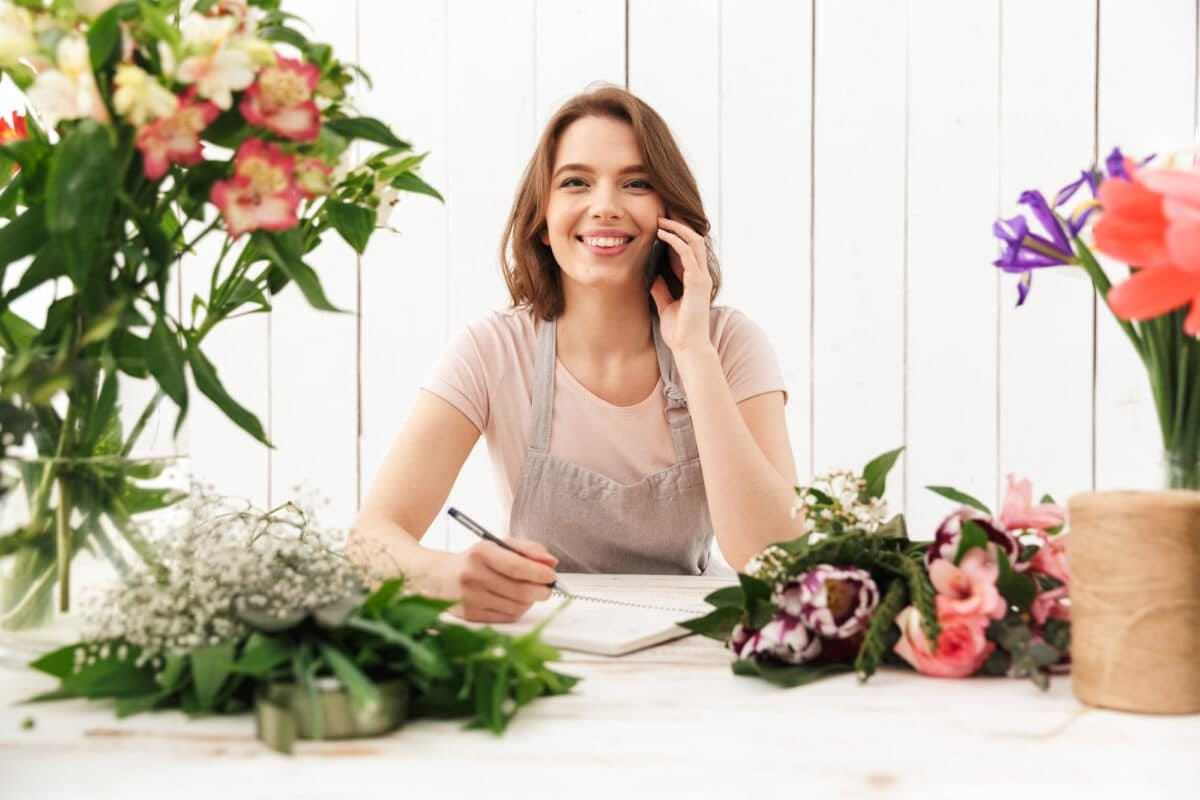 Here are four reasons why it might make sense to hire a professional decorator:
Expertise: A professional decorator has experience creating beautiful spaces for weddings of all styles and sizes. They'll be able to guide you through the planning process, offering suggestions on everything from color palettes to lighting design.
Attention to Detail: Decorating for a wedding requires an eye for detail – something many couples simply don't have the time or patience for. A pro will take care of every detail, freeing you to enjoy your big day without worrying about centerpieces or table settings.
Access to Resources: From stunning floral arrangements to unique linens and decor items, professional decorators often have access to resources that aren't available to the public. This means that they'll be able to help you create a truly one-of-a-kind look that reflects your personality as a couple.
Peace of Mind: Finally, working with a professional decorator gives you peace of mind knowing everything will come together seamlessly on your wedding day. You won't have to worry about setting up or tearing down – someone else will care for everything!
While there are benefits to taking on the challenge of DIY wedding decorations, hiring a professional decorator can provide unmatched expertise, attention to detail, access to resources, and peace of mind on your special day.
Finalizing Your Decor Plan
One of the most important factors to consider is your venue. Look around and take note of its unique features – from architectural details to color schemes.
Use these as inspiration for your decor choices. For instance, if you're getting married in a rustic barn, opt for natural wood accents and warm lighting to enhance its charm.
When selecting decorations, think about how they will work together as a cohesive whole rather than just individual pieces.
This means considering everything from table settings and floral arrangements to lighting and signage.
Don't be afraid to mix and match textures and colors, but keep an eye on balance so nothing feels overwhelming.
Choosing wedding decorations that perfectly complement your venue requires attention to detail and creativity. 
Frequently Asked Questions
How Do I Determine If The Decorations I Want Will Be Allowed At My Venue?
Before you start planning your wedding decorations, it's essential to understand the venue restrictions and decor approval policies.
Many venues have specific guidelines for what types of decor are allowed or prohibited on their premises. 
Some may require pre-approval of all decorations, while others may only allow specific colors or materials.
This will help ensure your dream decor ideas align with the venue's requirements and avoid any last-minute surprises or disappointments.
Can I Incorporate Seasonal Elements Into My Wedding Decorations?
From the warm oranges and browns of fall to the icy blues and whites of winter, seasonal color schemes can enhance any venue and bring your theme to life.
And with so many DIY decor ideas available online, you don't have to break the bank to achieve this look. 
Whether planning an outdoor spring wedding or a cozy winter affair, there are endless ways to infuse your favorite season into your special day.
What are Some Unique Ways to Incorporate Cultural Traditions into My Wedding Decor?
DIY decor options are also great because they allow you to get creative with the materials available while staying true to your cultural heritage.
Whether it's adding colorful fabrics or using traditional symbols in your centerpieces, there are so many ways to infuse culture into your wedding decor that will make it stand out from the rest.
How Can I Ensure that My Wedding Decorations are Environmentally-Friendly?
Consider using recycled paper products for invitations and signage, opting for locally-sourced flowers instead of imported ones, and choosing natural materials like bamboo or linen for table runners and napkins. 
You can also get creative with upcycling items like mason jars or wine bottles as centerpieces.
By making these small changes, you'll reduce waste and create a beautiful and unique atmosphere for your guests.
Is it Appropriate to Ask Guests to Contribute to the Wedding Decoration Budget?
While some couples choose not to ask their guests for financial contributions towards the decoration budget, others may find it appropriate depending on their relationship with those attending.
However, before making any decisions, exploring DIY alternatives that can help cut costs without compromising style or quality is important. 
Whether you decide to go all out or keep things simple and intimate, remember that your wedding day reflects who you are as a couple – so make sure your choices align with your values and personalities!
Final Thoughts
Choosing the perfect wedding decorations is crucial in planning your dream day. You should also consider incorporating seasonal elements into your decor to create a cohesive theme.
Cultural traditions can add a unique touch to your wedding decorations.
Whether through table settings or floral arrangements, including these aspects can make your special day even more memorable. 
And don't forget about being environmentally conscious! Opt for sustainable materials and avoid single-use plastics wherever possible.
Remember, every couple has their style and preferences regarding wedding decorations. Don't hesitate to ask for help from family members or friends if necessary.