The moment you said "yes" to your significant other, you embarked on a whirlwind adventure of planning and preparing for the day when you'll say "I do."
And while your love story is undeniably unique, there's one aspect that ties all weddings together: the desire to create an unforgettable celebration.
Enter the magical world of wedding decoration styles, where you can transform a simple venue into a stunning reflection of your love and taste.
But with so many incredible options and themes, how do you find the perfect style that not only resonates with your vision but also leaves your guests in awe?
In this blog post, we'll unveil the most popular wedding decoration styles, from timeless elegance to rustic chic, and everything in between. 
More than just a showcase of beautiful aesthetics, I'll also offer expert tips and advice on how to choose the right style for you, ensuring that your big day is a harmonious blend of your personalities and preferences.
Bohemian Bliss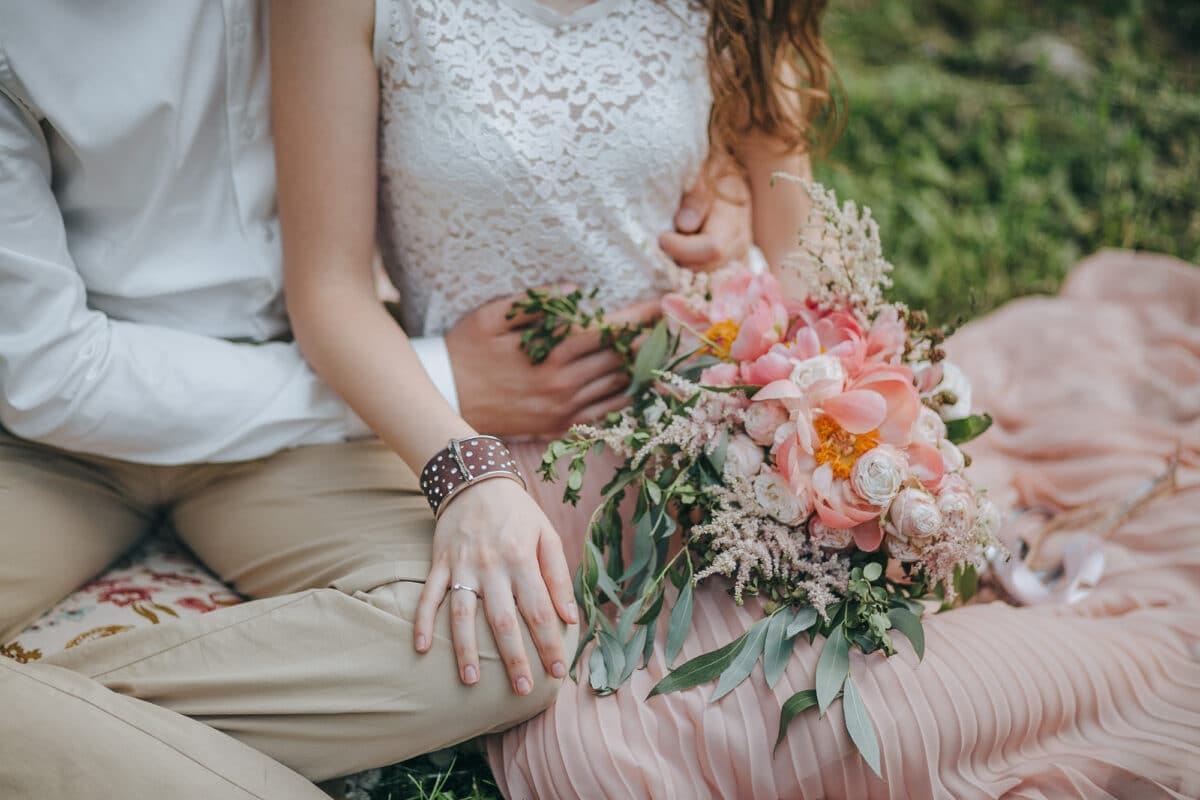 Choosing the right color palette for your wedding is essential for creating the perfect bohemian look.
Think muted tones, like dusty pinks and warm neutrals, to create an effortless, romantic vibe. 
Regarding textiles and fabrics, look for natural materials like cotton and linen, or go for a more luxe feel with silk and velvet.
Don't forget to add decorative accents to make your space truly unique – think dreamcatchers, macrame and pampas grass – to achieve that bohemian bliss.
Color Palette
When planning a Bohemian wedding, the color palette is an important aspect to consider.
This style typically incorporates earthy and natural tones such as browns, greens, and muted yellows.
However, this doesn't mean you must stick strictly to these colors. Choosing complementary colors can add depth and interest to your decor.
One way to incorporate unique textures into your Bohemian theme is by using macrame or woven fabrics in shades of cream or ivory.
These textiles can be used for table runners, chair backs, or hanging backdrops. You could also consider adding touches of metallics like gold or copper with candles or vases.
Another idea for incorporating more color into your Bohemian decorations is by using jewel-toned accents such as deep purples or blues.
These rich hues pair well with the natural tones already present in the theme and can bring a touch of elegance to the overall look.
Textiles and Fabrics
The right choice of fabrics can elevate any decor and make it more unique and personal.
With Bohemian weddings, there are plenty of DIY options to choose from when incorporating different textures.
Macrame is one popular option for adding texture to your boho theme. You could create an eye-catching backdrop using woven macrame fabric in shades like ivory or cream.
Another way to incorporate different textures into your bohemian decor is by playing with layering fabrics such as lace or crochet blankets over tables, chairs, or even hanging them up as curtains.
These delicate textures work beautifully alongside natural elements like greenery or wooden accents which will complete the look you're going for.
Don't be afraid to mix and match different patterns and prints if it feels true to your style!
For example, pairing floral-printed table runners with solid-color napkins can add interest without overwhelming the senses.
Remember that textile choices should reflect both your color palette and overall vision for the day.
Decorative Accents
One of the most important aspects of any decor is floral arrangements.
For a boho theme, opt for loose, organic arrangements with plenty of greenery and unique blooms like protea or wildflowers.
Consider incorporating pampas grass or dried flowers as well to add texture and depth.
Think outside the box by using items like vintage bottles, brass candlesticks, or even small terrariums filled with succulents.
Incorporate natural elements such as moss or driftwood to match the bohemian vibe.
Another way to incorporate decorative accents into your boho wedding is by adding personal touches throughout the space.
Don't forget about lighting! The right ambiance can transform any space into a magical wonderland.
String lights or lanterns overhead create a warm glow while candles scattered throughout add romance and intimacy.
Use different levels of lighting throughout the venue to keep things interesting and ensure everyone feels comfortable.
Industrial Edge
After exploring the ethereal beauty of bohemian decor, let's dive into a style that is sure to satisfy your inner rebel: industrial edge.
This design fuses modern and rustic elements with an edgy twist, creating a bold ambiance that sets it apart from other wedding decoration styles.
Industrial lighting is a key component in this theme, with exposed bulbs or even neon signs amplifying its avant-garde aesthetic.
Rustic metal accents like copper pipes and steel frames add texture and depth to the overall vibe.
Consider incorporating these materials into centerpieces, seating arrangements, or even as part of your altar backdrop.
When choosing colors for your industrial edge wedding, think monochromatic with pops of vibrant hues.
Black, white, and gray are staple shades that provide a clean canvas for statement pieces such as red roses or emerald greenery.
Tips for Choosing the Perfect Style for Your Wedding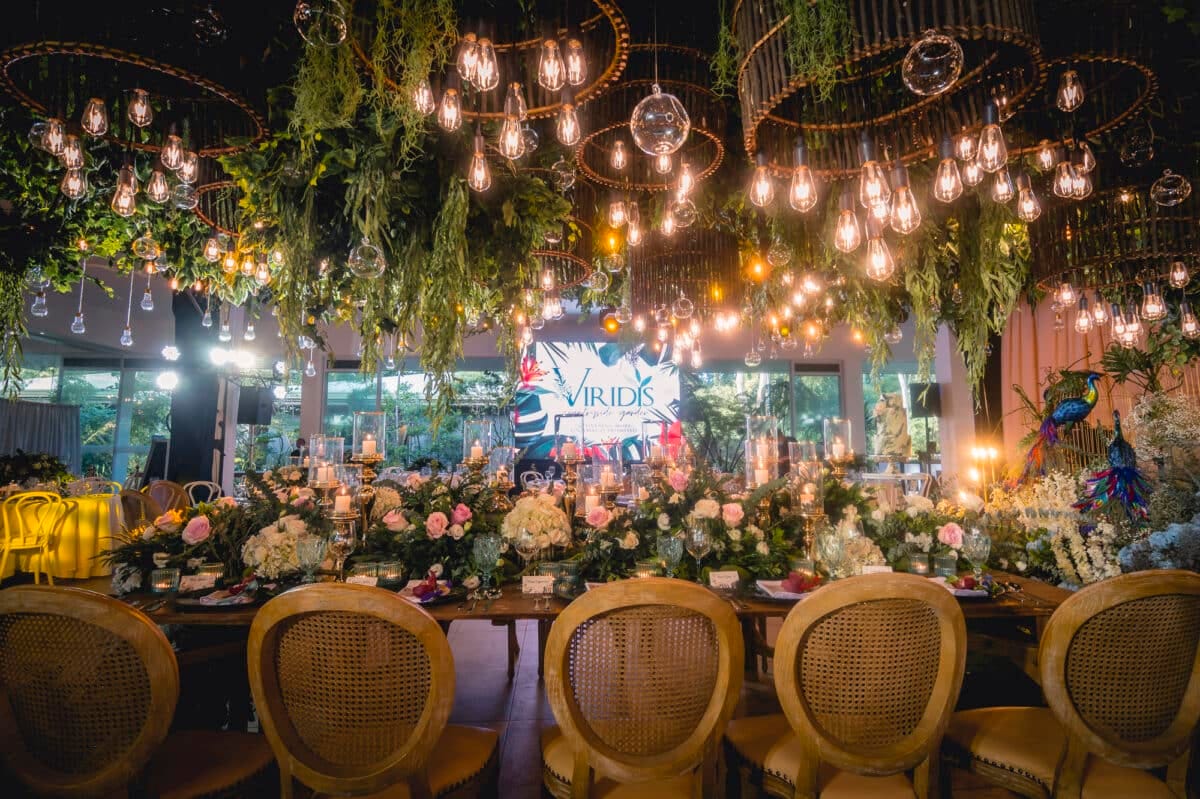 One key factor in choosing the right style is budget. It's important to remember that there are plenty of budget-friendly options out there if you know where to look.
For example, DIY decor or repurposing items from thrift stores can save you money without sacrificing style.
Another way to personalize your style is by incorporating sentimental elements into your decor.
Maybe you have a shared hobby or interest that you could highlight in certain details throughout the venue.
Or perhaps you have an heirloom piece that holds special meaning which could serve as inspiration for your overall theme.
When deciding on your wedding decoration style, consider what colors speak to you both as a couple.
A great way to narrow down color choices is by using mood boards or Pinterest inspiration boards.
From there, you can start picking out specific decor pieces like tablecloths or centerpieces that fit within those color schemes.
Frequently Asked Questions
What are Some Unique Wedding Decoration Styles that are not Mentioned in this Article?
For couples who love nature and rustic vibes, Boho chic themes are perfect for outdoor weddings.
Incorporating elements such as dreamcatchers, woven textiles, and flower crowns will give off an effortlessly stylish look. 
Another great option is taking inspiration from natural surroundings with outdoor inspired décors.
This can include incorporating wood accents, greenery arrangements and lighting up the space with fairy lights or lanterns.
How Can I Incorporate My Cultural Traditions into My Wedding Decoration Style?
Whether it's through colorful fabrics or traditional centerpieces, there are countless ways to infuse your heritage into your decor. 
Don't be afraid to get creative and think outside the box – after all, this is your chance to showcase what makes your culture unique and beautiful.
What is the Average Cost of Wedding Decorations?
DIY ideas are a great option for those who want to add personal touches to their decor while staying within a tight budget.
Rental options also provide an affordable way to include extravagant pieces in your design without breaking the bank. 
When deciding between extravagant vs. minimalist styles, remember that less is often more when creating an elegant atmosphere.
Choosing the right wedding decoration style ultimately depends on your unique tastes and priorities as a couple.
How Far in Advance Should I Start Planning My Wedding Decorations?
The answer is NOW!
Whether you're opting for DIY decorations or hiring a wedding planner for decor, starting early has its perks.
Doing so gives you more time to consider different options and compare prices.
It will also give you ample opportunity to make tweaks along the way and ensure everything runs smoothly on the big day.
Are there Any Specific Colors that are Trending for Wedding Decorations this Year?
Bold pops of color are still popular for those looking to make a statement.
If you're on a budget or enjoy getting crafty, DIY ideas such as hand-painted signs or personalized centerpieces can add a unique touch to your decor while adding sentimental value.
When choosing your color scheme and DIY projects, consider your style and what will complement the overall theme of your wedding day.
Final Thoughts
One thing to keep in mind is not to get too caught up in trends or what others may think is "in."
Your wedding should reflect you as a couple, so choose decorations that make you happy and feel special. As the saying goes, "it's your day, your way!"
Incorporate personal touches such as cultural traditions or sentimental items into your decor to make it truly meaningful.