Your dream beach wedding is on the horizon, but it takes a village to bring this beautiful vision to life.
From florists and photographers to caterers and musicians, the right team of wedding vendors can create a seamless, unforgettable experience.
In this comprehensive guide, you will get expert tips on finding and selecting the best professionals to transform your coastal celebration into the wedding of your dreams.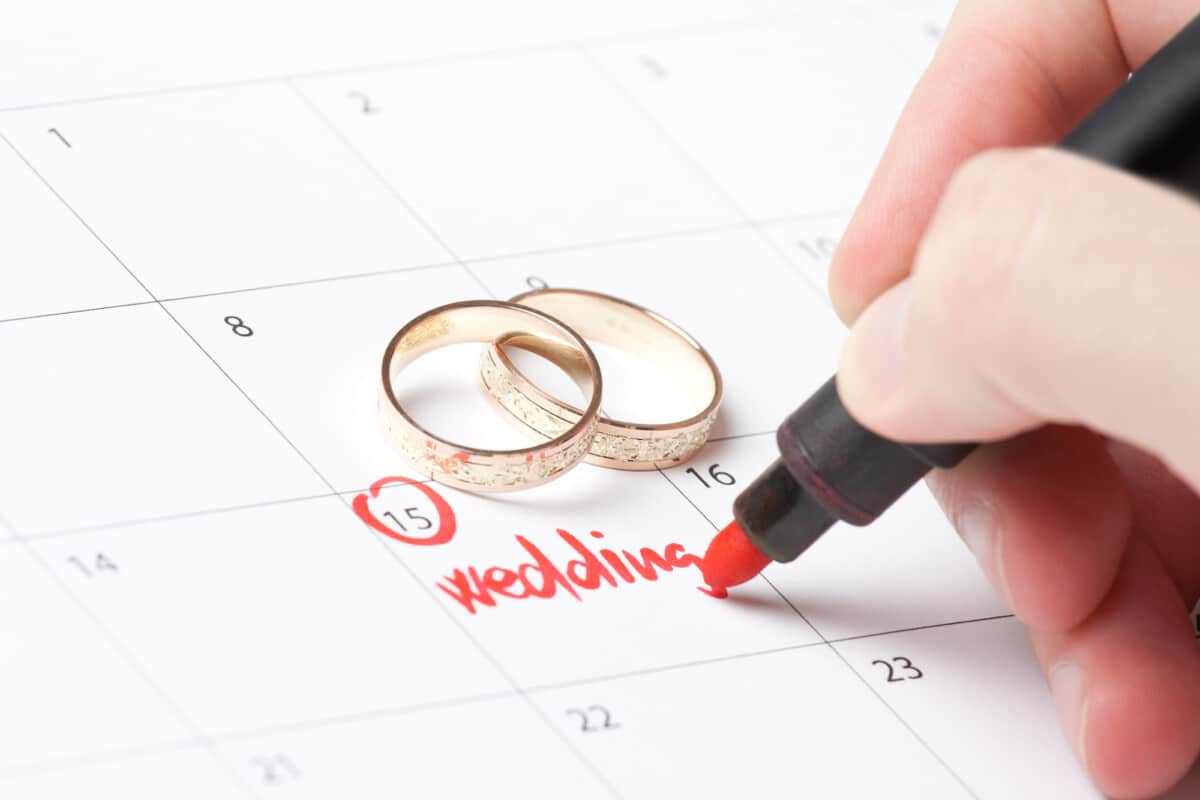 So grab your notebook, and let's dive into the world of wedding planning as we help you build your very own dream team!
First, start by establishing a clear idea of what you want your wedding day to look like. What style or theme do you envision?
Are there any must-have elements or traditions that you'd like to incorporate? Are you going down the DIY or professional route?
A solid understanding of your overall vision will make narrowing down potential vendors easier and ensure they align with your goals.
Remember that each vendor should complement one another and work together seamlessly, so finding ones who share a similar aesthetic and vibe is key.
Ready to dive into the vendor selection process? Let's get started!
1. Defining Your Wedding Vision
Creating inspiration and visualizing details is the first step in defining your wedding vision.
This means considering what you want for your big day, including themes, colors, decorations, venue style, and overall ambiance.
It's essential to consider your and your partner's preferences and any cultural or family traditions.
To get started on creating inspiration, we recommend browsing through magazines and online platforms like Pinterest and Instagram for ideas.
Save images that catch your eye and create a mood board of all your favorites.
This will help you see patterns emerge and give you an idea of what styles resonate with you most.
Once you have some initial inspiration gathered, it's time to start visualizing the details.
Think about how each aspect of your wedding can unite cohesively – from invitations to centerpieces to favors.
Consider hiring a professional planner who can assist in bringing these elements together seamlessly.
2. Setting Your Budget
Just like a wedding cake needs all the right ingredients to come together beautifully, your wedding vendors should complement each other perfectly to create your dream day.
With that said, choosing the right vendors can be overwhelming and stressful.
However, you can stay on track with your vision and budget by creating priorities and sticking to limits.
Firstly, consider what is most important to you for your big day.
Is it having stunning floral arrangements or finding a photographer to capture every moment?
Once you have identified these key elements, prioritize them accordingly. This will help guide your vendor selection process and allow you to focus on what truly matters.
Next, set realistic limits for each category based on your overall budget.
Remember, it's not about spending as much money as possible but rather maximizing value while minimizing cost.
For example, if music is high on your priority list but flowers are lower, allocate more funds towards a great DJ or band and cut back slightly on floral costs.
When meeting potential vendors during consultations or through online inquiries, always keep in mind your priorities and limits.
Ask questions such as "What packages do you offer within my price range?" or "How can we work together to stay within my budget?" By doing so, you'll be able to find the perfect match for each category without breaking the bank.
3. Researching Potential Vendors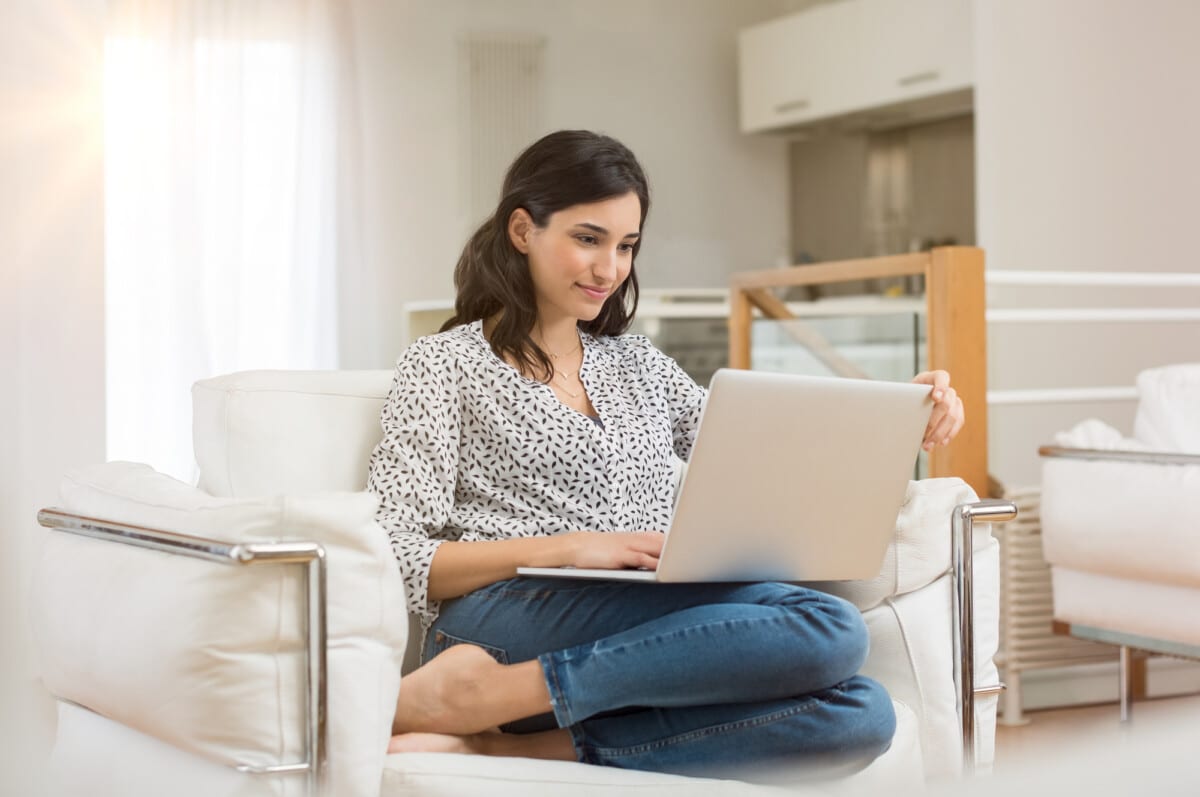 I know it can be overwhelming when it comes to researching potential vendors for your big day. Evaluating reviews is a great way to understand who you want to work with.
Make sure to read not only the positive reviews but the negative ones too. Comparing prices is also essential to ensure you get the best value for your money.
Always consider what services are included in the cost to make the best decision. Understanding the vendor's policies is critical, too.
You'll want to ensure you understand what is and isn't included in your package.
Let me know if you have any questions while researching potential vendors – I'm here to help!
4. Evaluating Reviews
As a wedding planner, I understand the importance of authenticity when evaluating reviews for potential vendors.
It's easy to be swayed by glowing testimonials and high ratings, but it's important to take a closer look at the source of these reviews.
Look for detailed comments that mention specific aspects of the vendor's service or products. This will help you determine if the review is genuine and trustworthy.
Handling negative reviews can also be an important factor in evaluating potential vendors.
While no one wants to see criticism about their work, how vendors respond to negative feedback can give you insight into their professionalism and customer service skills.
Suppose a vendor takes responsibility for any mistakes or issues mentioned in a negative review and offers solutions or apologies.
In that case, they are willing to go above and beyond for their clients.
By looking for authentic comments that provide details about the vendor's services and products, paying attention to how they handle negative feedback, and being aware of any patterns in their online reputation, you'll be better equipped to choose a vendor for your dream wedding.
5. Comparing Prices
Now that we have discussed the importance of evaluating reviews let's move on to another important aspect of researching potential vendors: comparing prices.
As a wedding planner, I understand that budget is a significant consideration for most couples when planning their big day.
However, comparing prices between different vendors can be challenging since each one offers unique services and packages.
One way to start negotiating prices with potential vendors is by asking about their packages or bundles.
These often include multiple services at a discounted rate compared to booking them separately.
Another factor to consider is whether the vendor charges additional fees beyond their base package prices, such as travel costs or overtime rates.
Ask about any hidden fees upfront to accurately compare prices between different vendors.
Evaluate what's included in vendor packages and inquire about additional fees before making any decisions.
Choosing experienced professionals who align with your vision will create a memorable celebration worth every penny spent!
6. Understanding Policies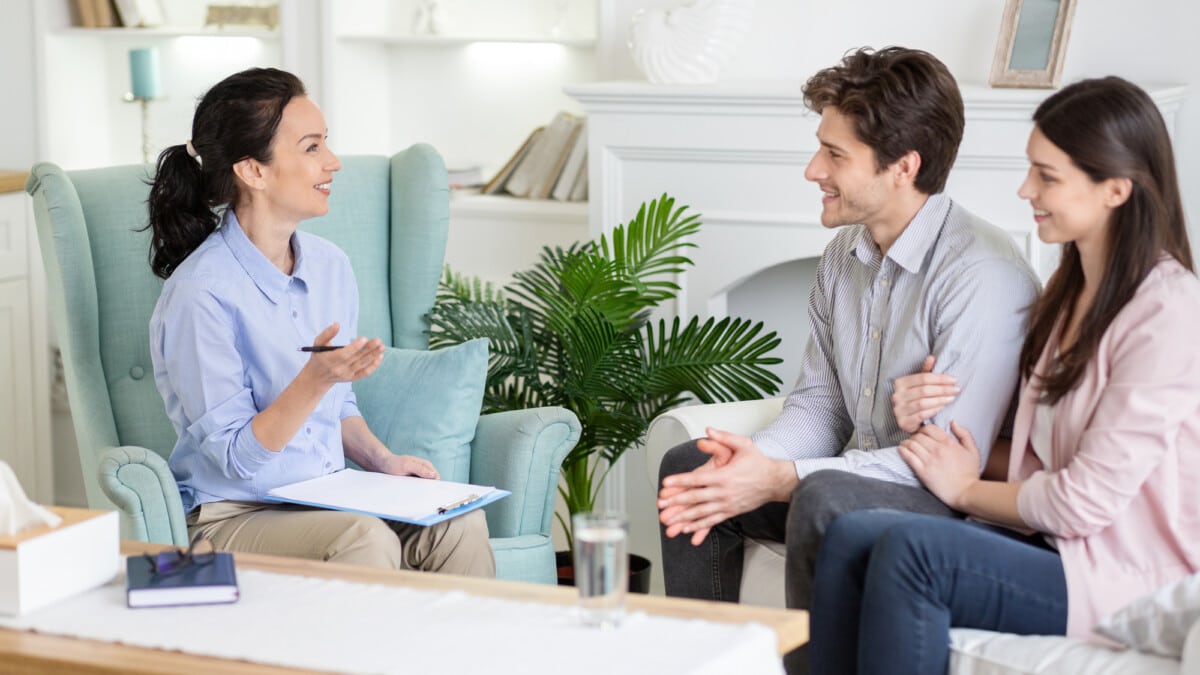 Now that we have covered the importance of evaluating reviews and comparing prices when researching potential vendors for your wedding, let's move on to another crucial aspect: understanding vendor policies.
Vendor contracts are essential documents you must review carefully before signing agreements. These contracts outline what services or products they will provide, payment terms, and cancellation policies.
Cancellation policies are significant because unforeseen circumstances can happen at any time.
Understanding how canceling a contract affects your deposit or if penalties are involved is vital.
Some vendors may offer partial refunds depending on the notice, while others may forfeit your entire deposit.
Another policy to consider is the vendor's backup plan in case of emergencies such as illness or equipment failure.
You want assurance that they have contingencies in place so that an unexpected problem doesn't ruin your special day.
Take the time to read through these documents carefully and communicate openly with vendors about any concerns you may have.
Doing so will ensure that everyone is on the same page and avoid unwanted surprises down the line.
7. Checking Reviews and Recommendations
When it comes to selecting the right vendors for your wedding day, checking reviews and asking for recommendations are crucial steps in the process.
The importance of reading reviews cannot be overstated – they give you an idea of what other couples experienced with a particular vendor.
Look for patterns in the feedback; if multiple people mention excellent customer service or rave about their experience working with a specific vendor, that's usually a good sign.
Asking friends, family members, and coworkers who've recently gotten married for vendor recommendations is also helpful. This is especially helpful for wedding officiants, photographers, videographers and caterers.
They can provide valuable insights on vendors they liked (and didn't like), which will help narrow down your search.
Keep in mind that different couples have different priorities when it comes to selecting vendors, so not all recommendations may be suitable for your needs.
When researching potential wedding vendors online, don't just rely on one review site or platform – check several sources such as Google Reviews, WeddingWire, and Yelp!
Read both positive and negative reviews to get a well-rounded picture of each vendor's strengths and weaknesses.
Pay attention to how vendors respond to negative feedback; do they take responsibility and make things right?
8. Interviewing Vendors
As we've discussed in the previous section, checking reviews and recommendations is a crucial step when choosing wedding vendors.
However, it's equally important to directly speak with potential vendors to get a feel for their personality, work style, and experience.
The next step in finding your perfect vendor team is interviewing them.
This can be done over the phone or in person, but either way, it's essential that you come prepared with questions to ask.
Ask about their availability on your wedding date, their pricing structure, any additional services they offer, and how many weddings they have worked on before.
While you are speaking with each potential seller, make a mental note of any red flags that may come up throughout the course of the discussion.
Is it tough to have a conversation with them? Do they give the impression of being unprofessional or disorganized?
It is essential to have faith in your intuition in this situation since the elements at play might significantly influence the overall happiness you have with the provider.
Building rapport and establishing trust are also vital components when selecting your vendors.
You want to choose vendors who understand and respect your vision while being easy to work with throughout the planning process.
Hiring trustworthy vendors will allow you to relax and enjoy every moment of your special day without worrying about anything going wrong.
9. Negotiating Contracts and Pricing
As we continue to find the perfect wedding vendors for your big day, let's move on to the next crucial step: negotiating contracts and pricing.
This is where you'll need to put on your haggling hat and be prepared to ask questions and negotiate with potential vendors.
Remember that this is your special day, so don't be afraid to speak up about what you want.
When it comes to negotiation tips, start by doing your research beforehand.
Know the average price range for each vendor type in your area so you can set realistic expectations for yourself.
Keep in mind that some vendors may have more flexibility than others when it comes to pricing, depending on their availability or how far in advance you're booking them.
Another important aspect of contract negotiations is thoroughly reviewing all terms and conditions before signing anything.
Ensure everything you discuss with the vendor is included in writing, such as deadlines, payment schedules, cancellation policies, etc.
If there are any red flags during this process – like a vendor is unwilling to provide a written agreement – take it as a warning sign and consider looking elsewhere.
Do your research beforehand to know what you're getting into, and always review agreements carefully before signing on the dotted line.
And if something doesn't feel right or a vendor refuses to work with you on certain requests or clauses within the agreement – take note of these red flags and keep searching until you find someone who fits all of your needs perfectly.
10. Confirming Services and Deliverables
Once you have selected your wedding vendors, confirming the services and deliverables included in their packages is important.
This entails reviewing vendor contracts and service agreements thoroughly. These documents outline what each vendor will provide on your wedding day.
In addition to understanding what services are being provided, it is also crucial to establish service timelines and delivery expectations with each vendor.
For example, if a photographer promises to deliver your photos within two weeks after your wedding day, ensure this deadline is clearly stated in the contract or agreement.
It's better to be safe than sorry regarding these details!
Before finalizing a transaction with a merchant, don't be afraid to have all your questions answered and clear up any confusion.
Everyone involved has to be on the same page regarding the specifics of what will take place on an important day.
Confusion and disappointment may be avoided in the long run by maintaining open and honest lines of communication.
By reviewing vendor contracts and establishing clear communication about service timelines and delivery expectations, you can feel confident that everything will go smoothly on your wedding day.
11. Estimating Vendor Needs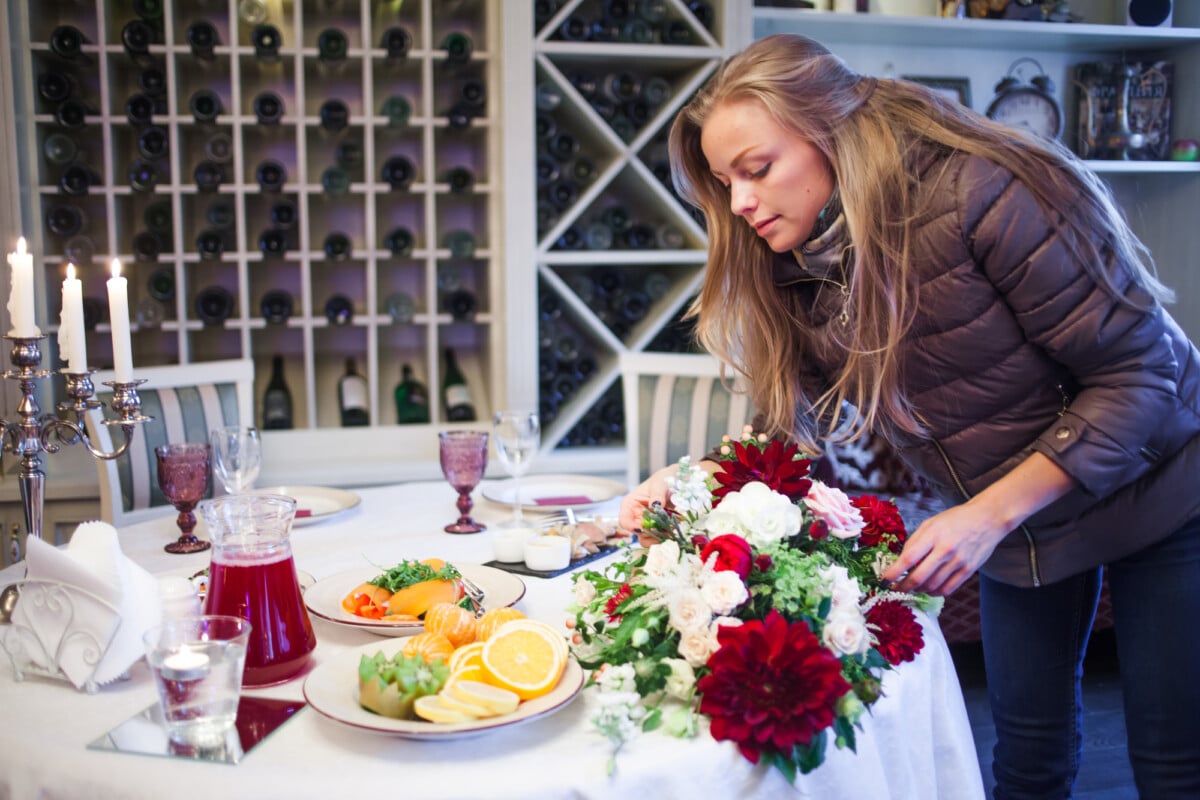 Now that you have selected your wedding date, it's time to move on to creating a timeline and schedule for your big day.
One crucial aspect of this process is estimating vendor needs.
As a wedding planner/consultant, I always advise my clients to consider their guest count when assessing venue requirements and overall logistics.
When it comes to estimating vendor needs, several factors need to be considered.
For instance, the size and complexity of your event will determine how many vendors you'll require and what type of services they'll provide.
Some common vendors include caterers, photographers/videographers, florists, musicians/DJs, transportation providers, and more.
Another factor to consider is the level of customization required for each vendor service.
Are you looking for unique or niche offerings? Or do you prefer something more traditional or straightforward?
The answer to these questions will impact the quality and quantity of vendors needed for your special day.
Estimating vendor needs is vital to creating a successful timeline and schedule for your wedding day.
Frequently Asked Questions
1. How Do I Know If A Vendor Is Reliable and Trustworthy?
One way to do this is by conducting a background check on them.
This will give you an idea of their experience and reputation in the industry.
 
Reading through online reviews can also help you gauge their professionalism and quality of service. 
2. Should I Prioritize Vendors With More Experience Over Those Who May Be Newer To the Industry?
While experienced vendors often bring a level of knowledge and expertise that is hard to match, new vendors can offer fresh perspectives and innovative ideas, which may be just what you need for your special day. 
Balancing quality and budget is key here – while an experienced vendor may charge more, they could also provide better service than someone newer to the industry but offering lower prices. 
3. What Should I Do if a Vendor Doesn't Offer a Service or Product That I Want for My Wedding?
If a vendor doesn't offer a service or product that you want for your wedding, don't panic!
It's essential to communicate with them and see if they can negotiate alternatives or suggest other vendors who may be able to provide what you're looking for. 
If all else fails, expanding your search and exploring new options could lead you to the perfect vendor who can bring your vision to life. 
As a wedding planner/consultant, I always advise my clients to keep an open mind and stay flexible throughout the planning process.
Remember, there are countless talented vendors out there who would love to help make your big day unforgettable!
4. What Are Some Common Red Flags to Look Out for When Interviewing Potential Vendors?
When interviewing potential vendors, keeping an eye out for red flags is essential.
These can include being unresponsive or unreliable, not having clear communication skills, and pushing their own agenda instead of listening to your needs. 
It's important to set boundaries from the beginning and ensure they align with what you seek in a vendor.
As a wedding planner/consultant, I always advise my clients to trust their instincts when it comes to choosing vendors for their big day. 
Don't be afraid to ask tough questions; have open communication throughout the planning process.
Final Thoughts
Choosing the right wedding vendors for your big day can be daunting.
However, by following these tips and trusting your instincts, you can ensure you have a team of reliable and trustworthy professionals who will work together to bring your dream wedding to life.
As a wedding planner and consultant, I always advise my clients to do thorough research and interrogate potential vendors with great curiosity.
And if something doesn't feel right or a red flag pops up, don't hesitate to move on to the next option.
With careful consideration and attention to detail, you'll find the perfect team of vendors who will help make your special day unforgettable.