We all dream of an enchanting wedding that leaves our guests speechless, but let's face it—creating a magical event doesn't come without a price tag.
Fear not, budget-savvy brides and grooms!
Confused about which vendors to trust for your big day? Read our expert tips on how to choose your ideal wedding vendors.
This article is a treasure trove of insider tips and tricks that will assist you in creating the wedding of your dreams without exceeding your budgetary constraints.
From venue selection to the perfect floral arrangements, we'll guide you through balancing elegance and affordability, ensuring your big day is nothing short of extraordinary.
There is no need to make concessions with regard to the level of quality or the level of style; with our seasoned professionals' recommendations, you won't have to worry about breaking the bank while reveling in the company of love and beauty.
So, let's embark on this thrilling adventure of creating the ultimate budget-friendly wedding celebration, proving that fairy tale endings are within reach for everyone!
Prioritizing Your Wedding Budget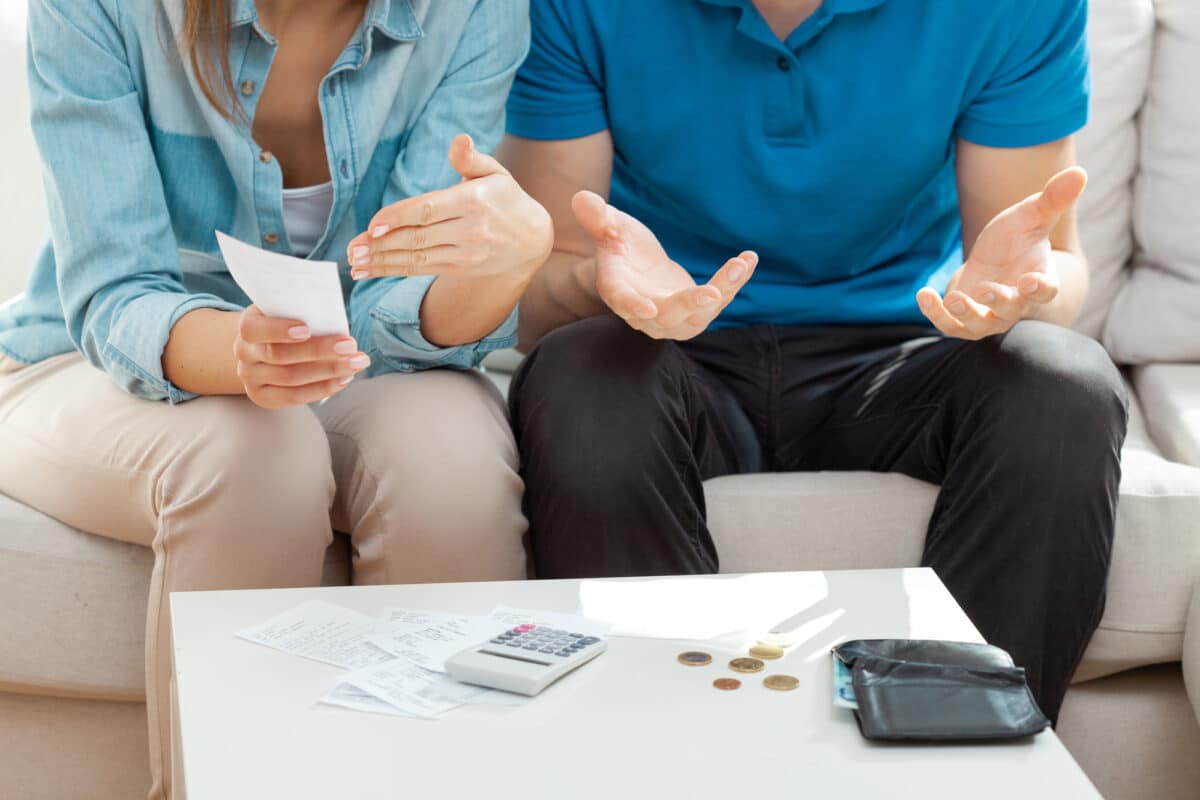 The importance of flexibility cannot be stressed enough regarding wedding planning.
While having a set plan and sticking to it can give you peace of mind, being open-minded about adjusting priorities can ultimately lead to a better overall experience on your special day.
Remember that this is YOUR wedding, and there are no hard-and-fast rules – don't feel pressured into spending money on things that aren't important or meaningful to you.
Prioritizing your wedding budget involves determining what matters most and allocating funds accordingly while remaining flexible throughout the planning process.
Doing so will ensure you have enough financial resources for everything you want without sacrificing quality or breaking the bank.
So take a deep breath, trust in yourselves as a couple, and get started on creating the perfect budget for your dream wedding!
Finding Affordable Venues
If you're considering an outdoor venue, remember that the weather can always be unpredictable. It's important to have backup plans in case of rain or extreme heat.
Some outdoor venues may require more rentals, such as tents, lighting and sound systems, which could add up quickly on top of rental fees.
However, if done right, an outdoor wedding can save money while creating unforgettable memories.
When choosing a venue, consider whether it should be local or destination-based.
While destination weddings are incredibly romantic and exciting, they can also become quite expensive due to travel arrangements and accommodations for guests who would love to attend but face financial barriers – not forgetting vendors charging extra fees because of distance traveled, etc..
Local venues allow guests easier access regardless of their location without breaking the bank, so everyone gets to share in your special day.
Choosing a Stunning Wedding Dress on a Budget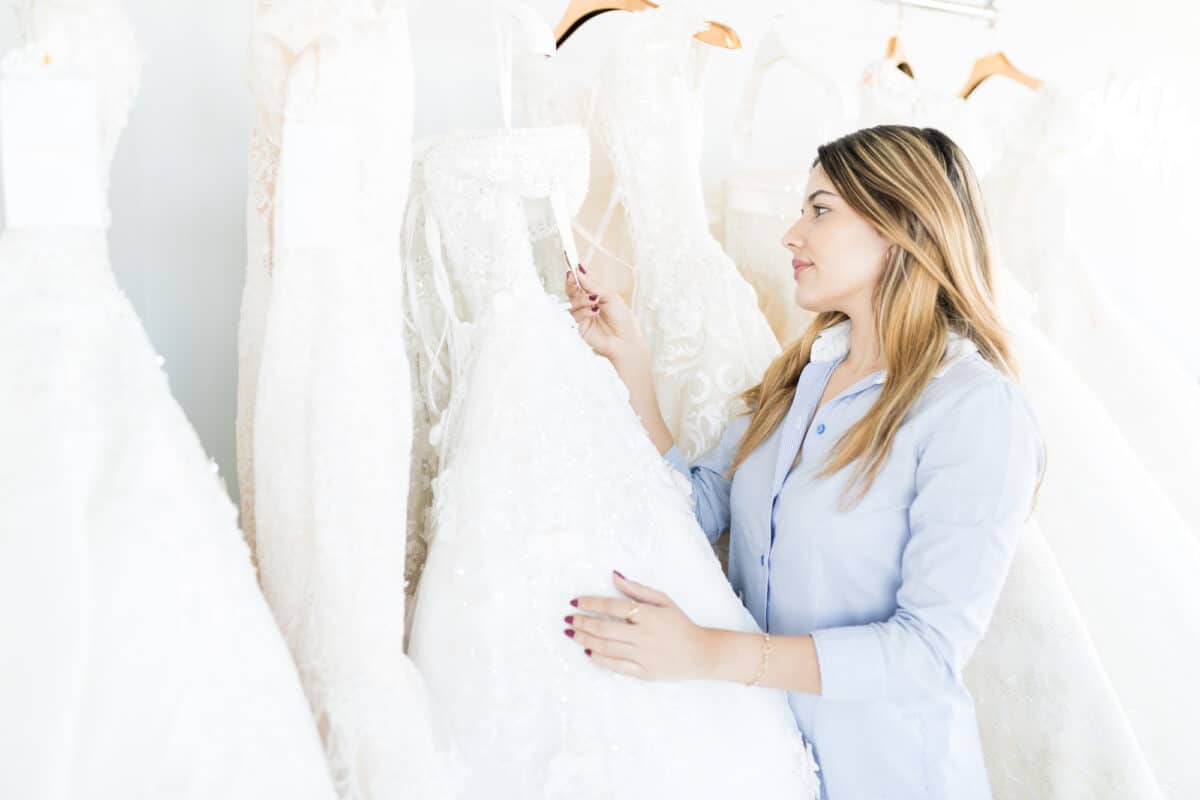 Consider second-hand options. I know what you're thinking – "I don't want to wear someone else's old dress on my big day!"
Hear me out. Many brides only wear their dresses once and then sell them at a fraction of the original cost. Plus, vintage or retro styles can be timeless and unique.
If buying used isn't your thing, look for sample sales or trunk shows where designers offer discounts on previous season collections.
And when it comes to alterations, find a reputable seamstress who won't charge an arm and a leg for basic changes like hemming or taking in the waist.
Another option is to opt for simple designs that require less fabric and embellishments. A classic silhouette with clean lines can still make a statement while being budget-friendly.
Don't forget to accessorize with jewelry or accessories that add flair without breaking the bank. Finding a stunning wedding dress on a budget doesn't have to mean settling for something less than perfect.
Consider all your options, from second-hand dresses to sample sales, and keep alterations minimal if possible.
With creativity and smart shopping tactics, you'll walk down the aisle looking like a million bucks without spending it all on your attire alone.
Saving Money on Catering and Drinks
Negotiate with caterers for better prices. Many vendors are willing to work within your budget if you communicate clearly and ask for discounts.
Look into package deals that include appetizers, entrees, desserts, and drinks at an affordable rate; and choose seasonal foods that are locally sourced instead of expensive imported ingredients.
DIY drink options can be fun to personalize your bar while cutting costs.
Set up a self-serve cocktail station with pre-made mixers and garnishes so guests can create their own signature drinks. You may also opt for beer and wine only instead of offering a full bar menu.
Think outside the box when it comes to food presentation. Consider serving appetizers in unique ways, such as bite-sized cones or skewers, rather than traditional plates.
Family-style meals served on large platters can also provide an intimate feel while lowering expenses incurred through hiring additional servers.
Don't forget about dessert! Instead of ordering an elaborate cake from a fancy bakery, consider making mini desserts yourself or purchasing them in bulk from a grocery store or local bakery.
How to Get High-Quality Photography Without Breaking the Bank
Go for DIY photography options. Not everyone has professional-level camera skills or equipment, but a talented friend or family member may be willing to take on the task.
You could rent quality gear and try capturing candid moments throughout the day. This approach can help you save significantly on costs compared to hiring an experienced photographer.
If you decide to hire a professional photographer, don't hesitate to negotiate pricing. Ask if they offer discounts or packages that fit your budget constraints.
You might also see if they're willing to work with you in terms of hours or specific shots requested, as these adjustments can impact the overall cost.
Your wedding day should be memorable for all the right reasons – including beautiful photos!
Cost-Effective Music and Entertainment Options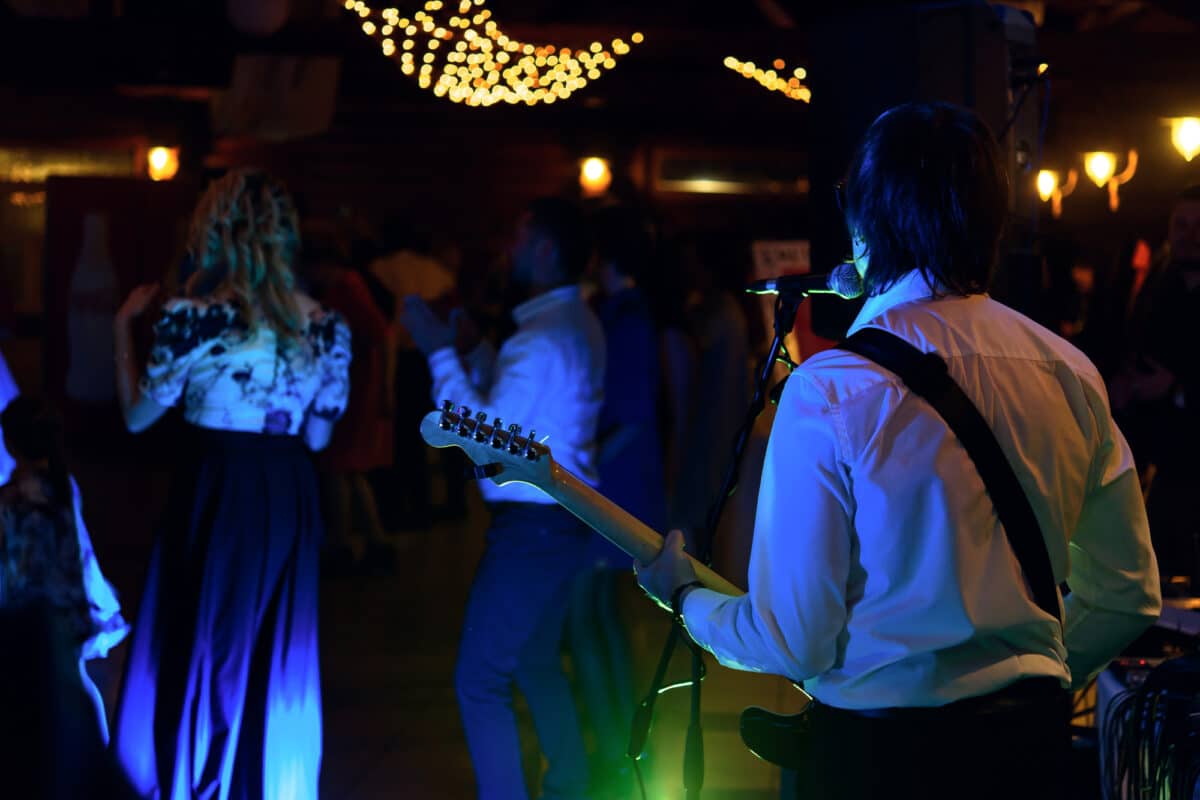 One cost-effective option is interactive entertainment that engages guests in various activities throughout the night.
Consider hiring a photo booth or setting up lawn games outside for guests to enjoy during cocktail hour.
This adds an extra layer of entertainment and doubles as a unique way to capture lasting memories from your special day.
Selecting one-of-a-kind performances rather than conventional bands or DJs is yet another option that will help you save money.
Look into local capella groups, jazz ensembles, or even classical guitarists to provide live background music during dinner service.
You may also want to consider booking a comedian or magician to entertain your guests between courses.
Frequently Asked Questions
How Can I Save Money on Transportation for My Wedding?
One option is to rent a van or SUV and have a trusted friend or family member act as the driver for the day. 
You can even consider carpooling with your bridal party or guests who live in close proximity.
Not only will this cut down on transportation costs, but it also adds an element of fun and camaraderie to the day. 
What Are Some Cost-effective Ways to Incorporate Personalized Details Into My Wedding?
Consider making homemade jams or cookies with personalized packaging, or opting for small succulents in customized pots as a meaningful keepsake from your special day. 
With a little creativity and effort, you can create unforgettable personalized touches that speak volumes about who you are as a couple.
Are There Any Ways to Save Money on Wedding Invitations and Stationery?
Affordable printing services can also be found online or at local print shops.
It's important to remember that while invitations set the tone for your wedding, they don't have to take up a huge part of the budget. 
You can save money without compromising the product's quality by experimenting with a variety of design options and being creative with your approach.
What Are Some Ways to Save Money on Wedding Gifts for My Bridesmaids and Groomsmen?
You could want to make customized picture albums or come up with one-of-a-kind gift baskets that are suited to the interests of the recipient.
You may save costs by purchasing presents in bulk and taking advantage of discounts. 
There are a lot of different stores out there, and many of them offer bulk prices on products like jewelry, ties, and even spa services, all of which would make wonderful thank-you presents for your bridal party. 
Don't be scared to be creative and investigate the many various possibilities that are available to you within your financial constraints.
Final Thoughts
Creating a mesmerizing and unforgettable wedding experience doesn't require an extravagant budget.
With careful planning, creativity, and expert guidance provided to you, you can achieve the perfect balance of elegance and affordability.
As you embark on your journey to happily ever after, remember that the key to a successful wedding lies in the love and joy shared between you and your partner and the cherished memories you create together.
Focusing on what truly matters and making wise decisions will prove that a magical wedding day is possible for all lovebirds, no matter the budget.
Remember that planning a wedding isn't about how much you spend but about creating memories that will last a lifetime.
By finding ways to cut costs in certain areas, you can put more focus on what truly matters: celebrating your love story with those closest to you.
Like the dance floor at your reception, let your creativity flow as smoothly as champagne bubbles so that every detail feels like magic.