Imagine a wedding favor that perfectly encapsulates the essence of your love story, a tiny memento brimming with personality and charm that leaves your guests in awe.
As the final flourish of your magical day, these tokens of appreciation should be nothing short of extraordinary. 
But amidst a sea of generic and often forgettable favors, how do you create something truly special that reflects your unique love story and leaves a lasting impression on your guests?
The answer lies in the art of personalization, where creativity and thoughtfulness reign supreme.
From finding the perfect idea to mastering the art of presentation, we've got you covered every step of the way. 
Choosing a Theme for Your Wedding Favors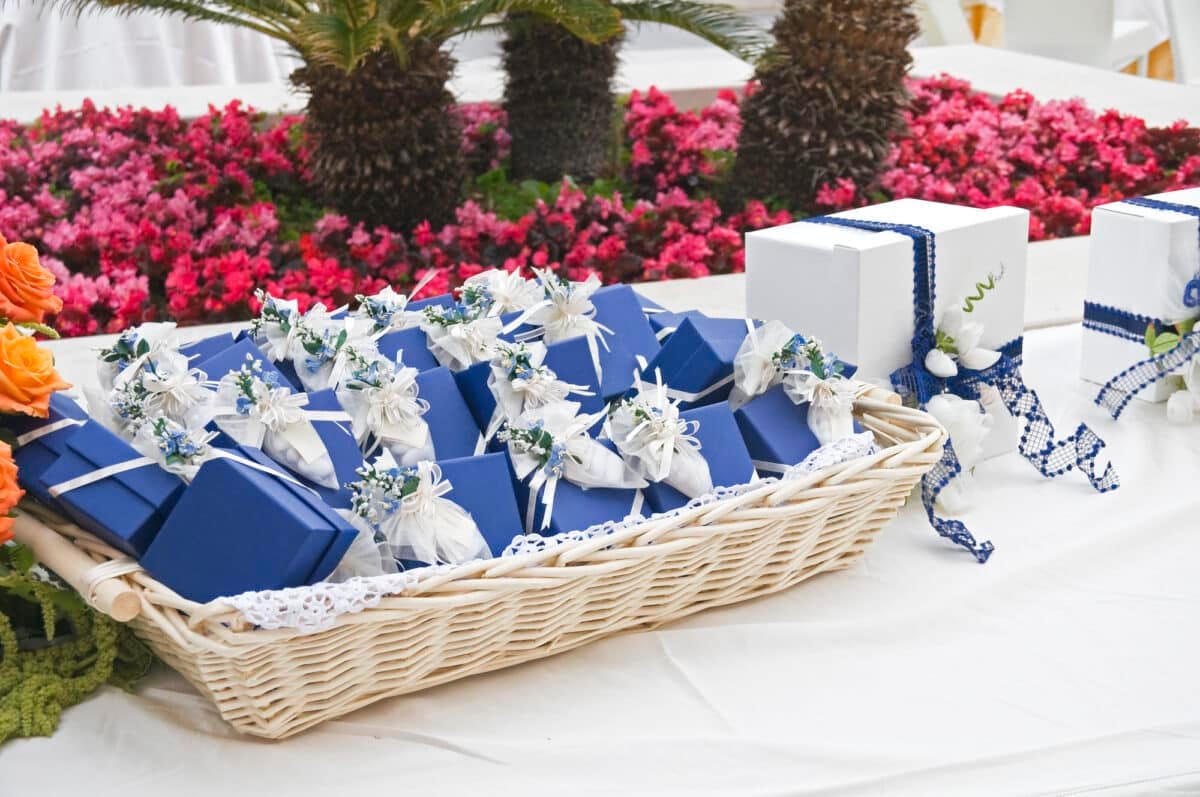 To choose an appropriate theme, consider what makes your relationship special. Do you both share a love of travel or enjoy spending time outdoors? 
Perhaps an inside joke between you two can be incorporated into the design. Whatever it may be, let your imagination run wild with different ideas until one stands out as the perfect fit.
There are many templates and tutorials available on these platforms that will help guide you through crafting unique gifts for guests.
It's important to remember that while incorporating creativity into the favors is essential, simplicity usually works best when it comes to execution.
Incorporating Your Wedding Colors and Decor
Not only do they add a personal touch, but they also tie everything together for a cohesive look.
One way to incorporate your wedding colors is by choosing items that match or complement them.
For example, if your colors are blush pink and gold, you could create favor boxes with those same hues.
Another option is to use natural elements in your favor. This adds an organic feel to the overall aesthetic of your wedding while staying true to any earthy themes you may have.
Consider incorporating textures like twine, burlap, or wood accents into your packaging or design. Utilizing these details will make the favors even more unique and personalized.
If you're feeling creative, try making DIY succulent planters as favors! These are perfect for nature-inspired weddings and can be painted or decorated to match your color scheme.
Another idea is to give guests mini jars filled with locally sourced honey – not only does this fit perfectly with rustic-themed weddings but is a sweet reminder of the day!
Creating Unique Packaging and Presentation
DIY packaging ideas are an excellent option for adding a personal touch to each favor. Consider using glass jars or small wooden boxes easily customized with paint or stickers.
Another creative presentation technique is incorporating elements from your wedding theme into the packaging.
For example, if you're having a beach wedding, decorate each favor with seashells or place them in mini sandcastle molds.
If you're going for a rustic look, wrap favors in burlap or twine and attach personalized tags.
Don't forget about the importance of labeling each favor! Guests will want to know what they are receiving and who it's from.
Use calligraphy or print-out labels on decorative paper that matches your overall theme. You could even include a heartfelt message thanking guests for sharing this special day.
Making Edible Wedding Favors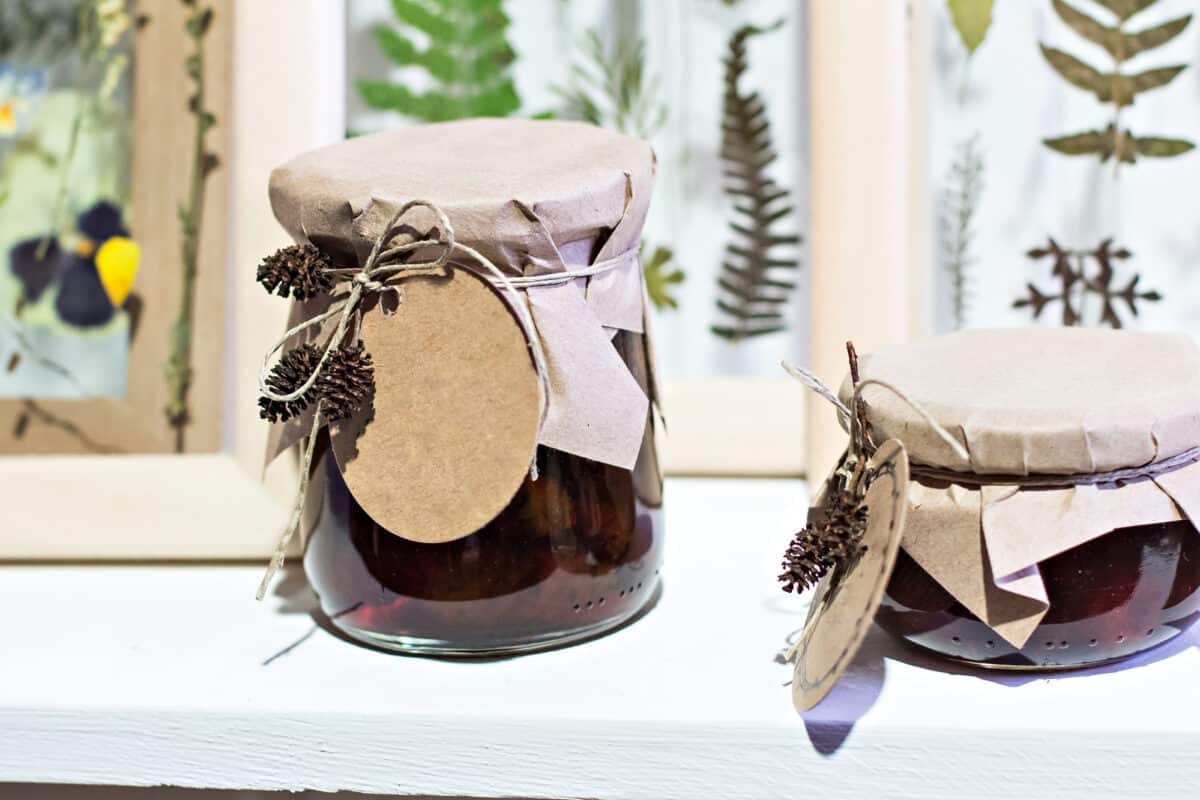 Edible wedding favors are always a hit with guests! Not only do they satisfy the sweet tooth, but they also make for great decor.
When choosing what edible favor to give out, consider popular flavors everyone can enjoy. For example, mini jars of honey or jam are always a crowd-pleaser.
Presentation is key when it comes to making your edible wedding favors.
Think about using personalized packaging such as custom labels or tags with the bride and groom's names and date of their special day. 
Another fun presentation idea is creating a candy bar at your reception where guests can fill up their take-home bags with their favorite sweets.
Arrange glass jars filled with gummies, chocolates, and other candies on tables adorned with floral arrangements or candles for a beautiful display.
Crafting Practical and Useful Wedding Favors
As you dive into crafting practical and useful wedding favors, remember that these small tokens of appreciation can leave a lasting impression on your guests.
The right favor can make them feel valued and appreciated for participating in such an important day.
One way to make your wedding favors stand out is by upcycling materials. Not only will this help you save money, but it also adds a personal touch to each item.
Consider using old wine bottles as candle holders or repurposing vintage fabric scraps into cute pouches.
Another tip for creating unique wedding favors is to play around with creative designs.
Think outside the box and come up with something unexpected – like mini succulent plants in hand-painted pots, personalized wooden coasters, or even homemade hot sauce!
Your guests will appreciate receiving something they can use repeatedly while still reminding them of your special day.
Including a Thank-You Note or Message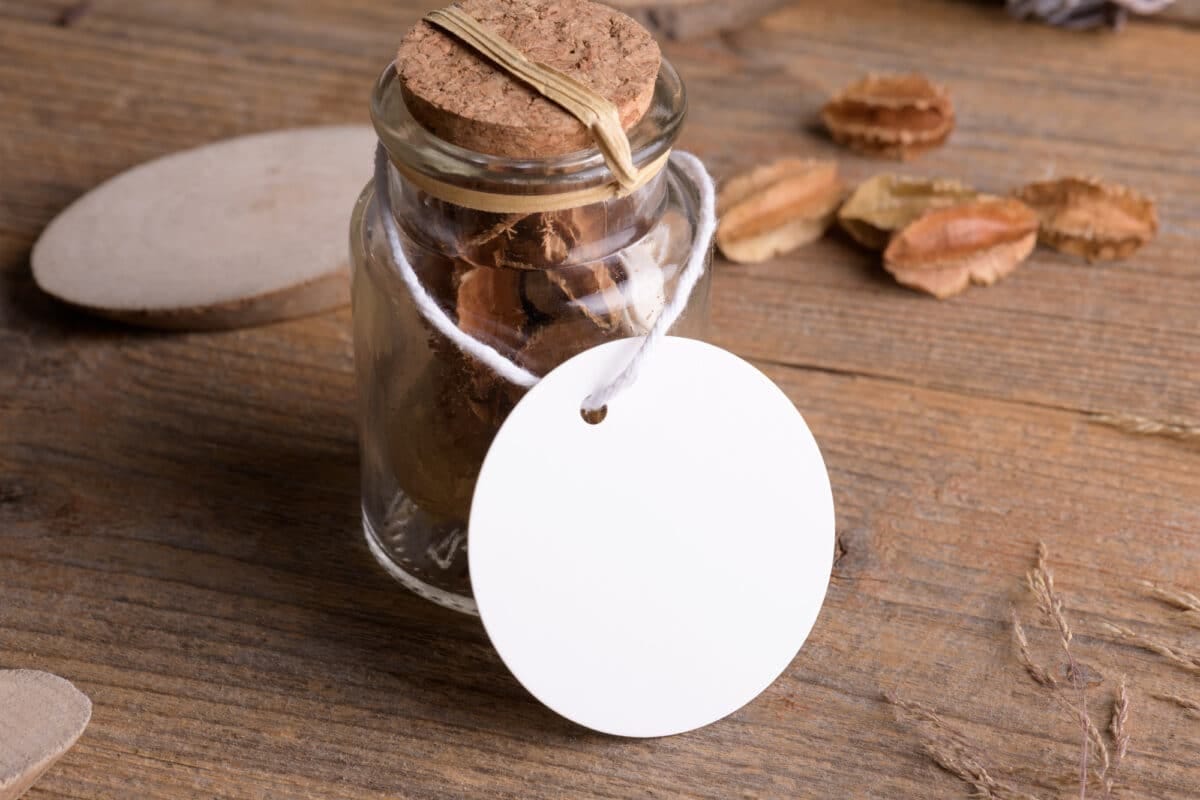 After crafting the perfect practical and useful wedding favors, it's time to add personal touches to make them even more special for your guests.
One way to do this is by including a thank-you note or message that expresses your gratitude for their presence on your big day.
Not sure how to go about selecting appropriate wording? Here are some tips to help you get started.
Consider what tone you want to convey with your message. Are you going for something formal and traditional, or would you prefer a more casual and lighthearted approach? 
Once you've determined the overall vibe, think about specific phrases or quotes that resonate with you as a couple.
Maybe there's a line from your favorite love song or a quote from a book that holds special meaning for both of you.
For instance, if you've opted for personalized coasters or candles, consider printing the message directly onto the item.
If you're giving out small bags of treats like candy or popcorn, include a separate card with the message attached.
Frequently Asked Questions
What are Some Common Mistakes to Avoid When Making Your Own Wedding Favors?
Common mistakes can easily turn your DIY wedding favors into a disaster.
It's important to avoid rushing through the process or biting off more than you can chew with complex designs that require specialized materials. 
Make sure you have all of the necessary DIY supplies ahead of time and don't forget to factor in enough time for assembly and packaging. 
Be mindful of your budget as it's easy to overspend on expensive ingredients or embellishments without realizing it.
Remember that simplicity is often key when creating memorable wedding favors that guests will appreciate long after the big day has passed.
How Far in Advance Should I Start Making My DIY Wedding Favors?
Generally, you should start making your wedding favors at least a few months before your big day.
This will allow you plenty of time to experiment with different ideas and materials, perfect your designs, and create all the necessary favors in a timely manner. 
To save even more time during the process, try using pre-made components (like tags or labels) or enlisting friends and family members for help with assembly.
Is it Necessary to Make Enough Favors for Every Single Guest, or Can I Make One per Couple/Family?
Making individual favors may seem like the most personalized option, but it can also be costly and time-consuming.
On the other hand, creating one favor per couple or family can save you money while providing a thoughtful token of appreciation. 
How Can I Ensure that My DIY Wedding Favors are High Quality and Won't Fall Apart?
When selecting crafting materials, make sure to choose sturdy items that can withstand wear and tear over time.
Personalizing each favor with unique touches such as custom labels or hand-written notes adds an extra layer of sentimentality and shows how much you care about your guests' presence at your special event. 
What are Some Unique and Creative Wedding Favor Ideas that I Might Not Have Thought Of?
For something truly memorable, create a DIY s'mores kit complete with graham crackers, chocolate bars, and marshmallows.
Another option is to give guests a taste of your hometown by putting together small baskets filled with locally made goodies such as honey, jam, or artisanal chocolates. 
Final Thoughts
Starting early and planning accordingly will help ensure that you have plenty of time to make high-quality favors that won't fall apart.
Another concern some may have is the cost and effort involved in making DIY wedding favors.
While it does require some time and investment, there are many unique and creative ideas out there that won't break the bank. 
Consider using materials you already have or purchasing items in bulk to save money.
Remember that your guests will appreciate the thought and effort put into their favors regardless of how much they cost.
Start small with simple projects like personalized candles or seed packets before moving on to more complex designs.
Don't be afraid to enlist the help of friends or family members who may have skills or ideas to contribute.